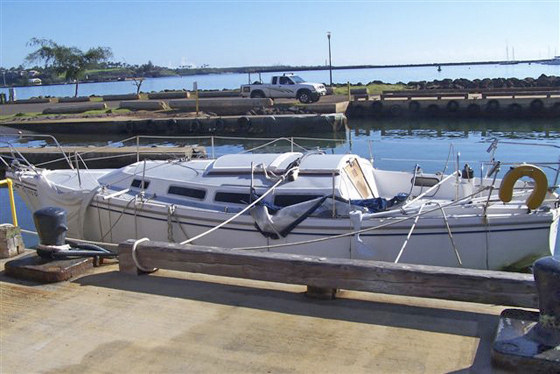 The West Coast-based Catalina 30 Bug Trap was found dismasted and crewless about 19 miles off Kauai on Sunday. The Coast Guard reports that the boat's owner, Darrin Frank Bunker of Aliso Viejo, set sail from Dana Point Harbor around 10 a.m. on October 3, bound for his new slip in San Diego. He was never heard from again. Bunker, a 42-year-old online game entrepreneur, was a novice sailor and had purchased Bug Trap just two months earlier.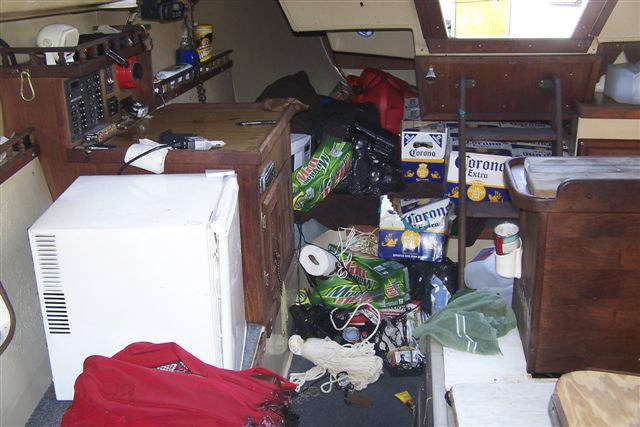 At this point, the Coast Guard can only speculate what happened after he left Dana Point but they think it's possible that Bunker, arriving in San Diego after dark, decided to wait until daylight to enter the harbor. Evidence of a small fire in the cabin suggests that Bunker may have fallen asleep with a lit cigarette, igniting some upholstery. Their theory is that he may have woken up to flames, panicked and jumped overboard. The Catalina 30's high freeboard would have made it nearly impossible to climb back aboard without a ladder. It's believed the boat was dismasted while drifting across the Pacific.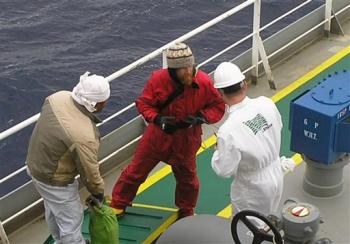 Meanwhile, near the Bahamas, William Archer, 32, was rescued from his sinking 39-ft sailboat Alchemy on January 3 by the crew of the tanker Omega Lady Sarah. Archer, a Ft. Lauderdale sailing instructor, was singlehanding Alchemy from the Cape Verde Islands, bound for Antigua, when a storm shredded two of his sails and broke his boom early in his voyage. He continued getting battered by storms until he reached the Bahamas, where his engine failed and the boat began taking on water at an alarming rate. Spotting the Omega Lady Sarah on the 42nd day of his ill-fated trip, Archer fired a flare, catching the tanker's attention. After being plucked from his liferaft, which was tethered to his sinking boat, he told the crew he hadn't eaten solid food in a week. He was taken to a Nassau hospital for evaluation and released.
Receive emails when 'Lectronic Latitude is updated.
SUBSCRIBE