The Delta: Northern California's Inland Cruising Destination
The Latest Delta Cruising News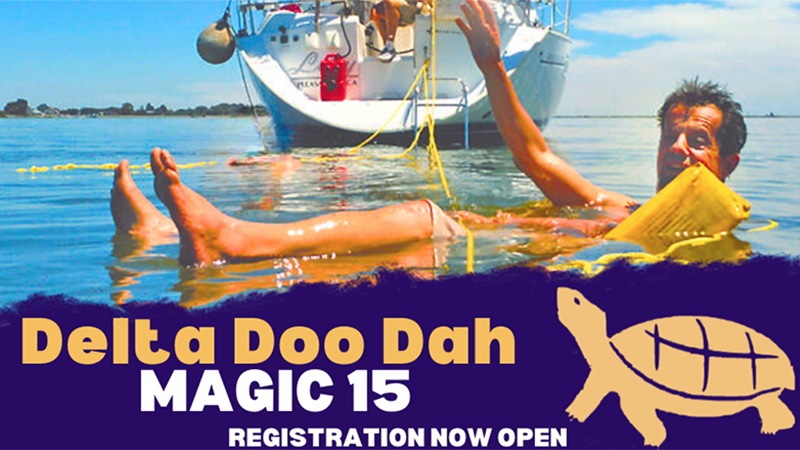 The summer ahead is the perfect opportunity to explore the Delta, particularly if you've never sailed there before.
Read More
Delta Resources — Articles from the Latitude 38 Archives

Visit Latitude 38's Boat-in Dining page for a comprehensive list of Delta and Bay Area dining destinations.
The Cruise of the Laundry Basket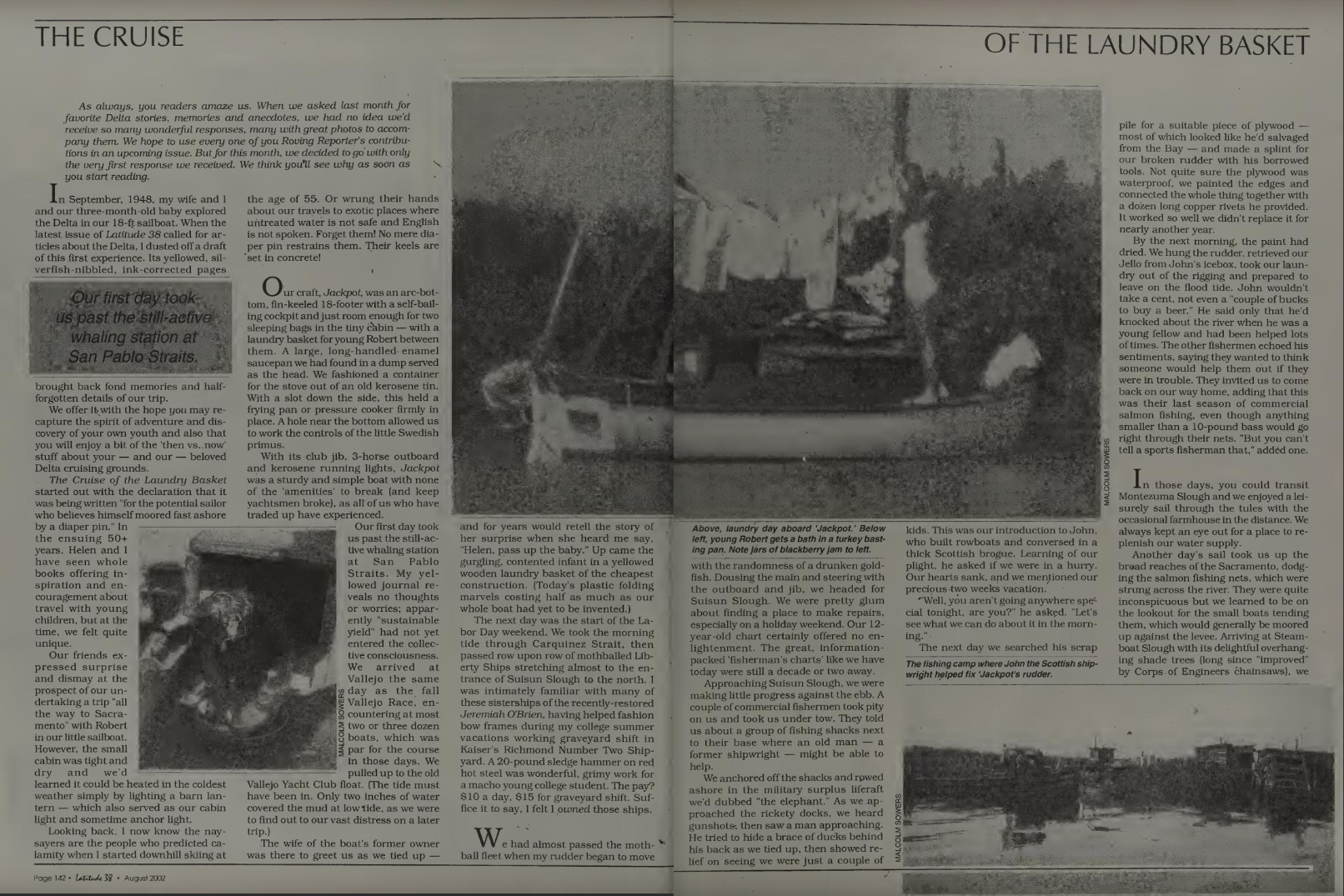 In August 2002 we reprinted one of the original great stories of exploring the Delta on a small sailboat. A family cruises the Delta in 1948 aboard an 18-ft sailboat. It was great then and it's great now. A fun story to learn about the Delta and how times have changed.
---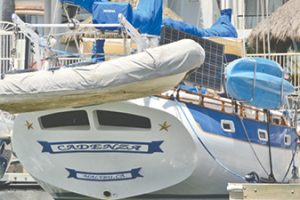 A centuries-old adage claims, "You can tell a lot about a sailor by the cut of his jib." But when it comes to modern cruisers, nothing reveals more about their sailing style than the 'back porch' of their boat. That is, the stern section, which may house everything from solar panels to surfboards, and barbecues to radar domes.
---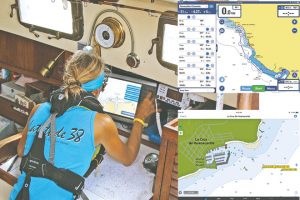 One of the frustrating aspects of living in this 'app-happy' era of endless innovation is that is it seems almost impossible to keep up with the latest, greatest developments in technology — including smartphone, tablet and computer software related to boating.
---
Racing to Your Cruising - Delta Ditch Run 2009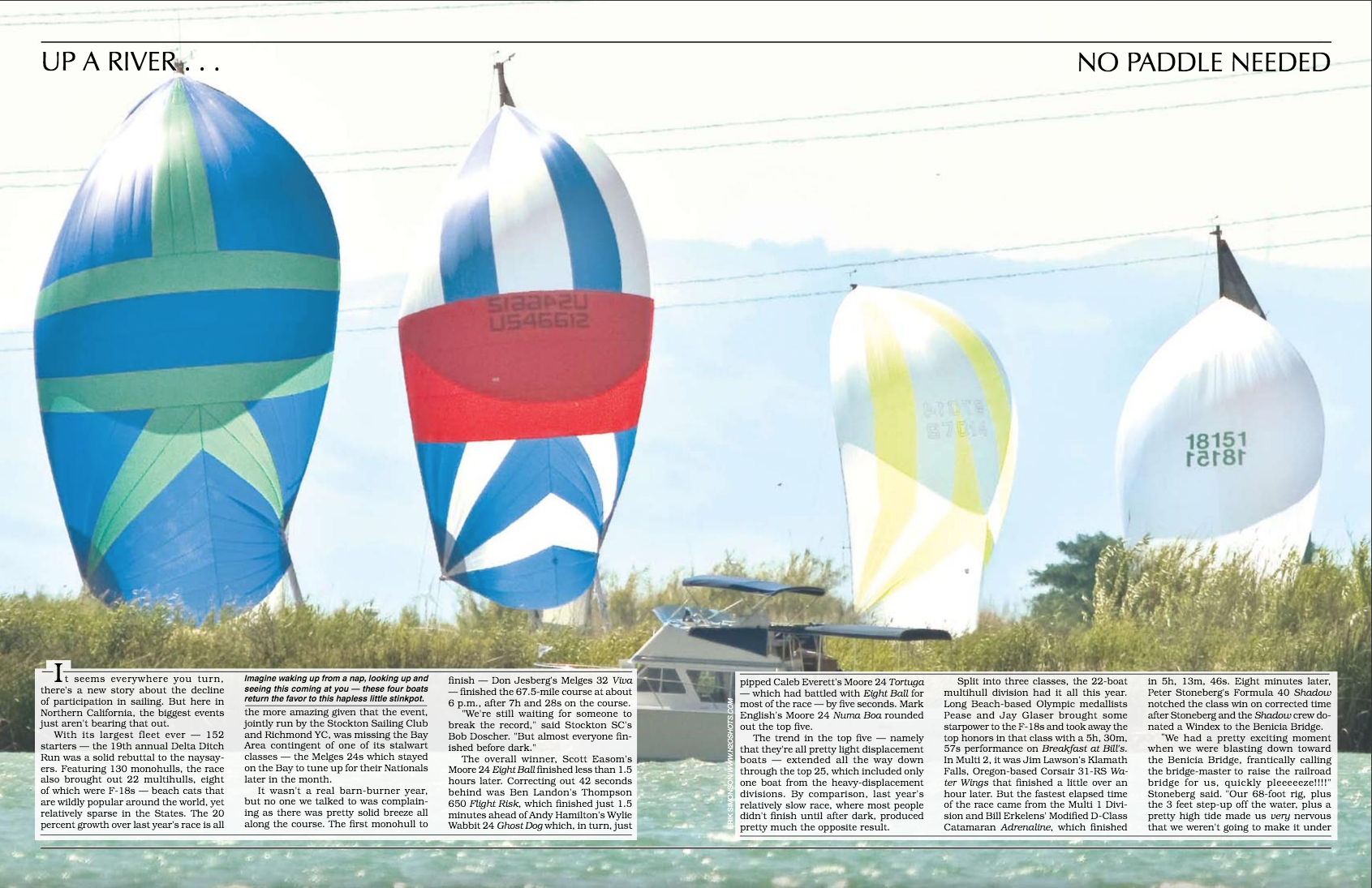 So many Bay Area boats are 'racer/cruisers' and the annual Delta Ditch Run from San Francisco Bay to the Stockton Sailing Club is a perfect way to blend both of your boat's personalities. It's a great race that finishes in a great cruising area. 
---