Paul DePrey selected as superintendent of San Francisco Maritime National Historic Park
SAN FRANCISCO – The National Park Service (NPS) has selected Paul DePrey to serve as the superintendent of San Francisco Maritime National Historic Park. He currently serves as the superintendent of Salem Maritime and Saugus Iron Works national historic sites in Massachusetts. He will begin his new role in late April.
"Paul brings over a decade of National Park Service superintendent experience to this new role," said Regional Director Frank Lands. "His knowledge of working with park partners in urban settings, familiarity with maritime history, and focus on visitor experiences and historic preservation make him a great fit for this position."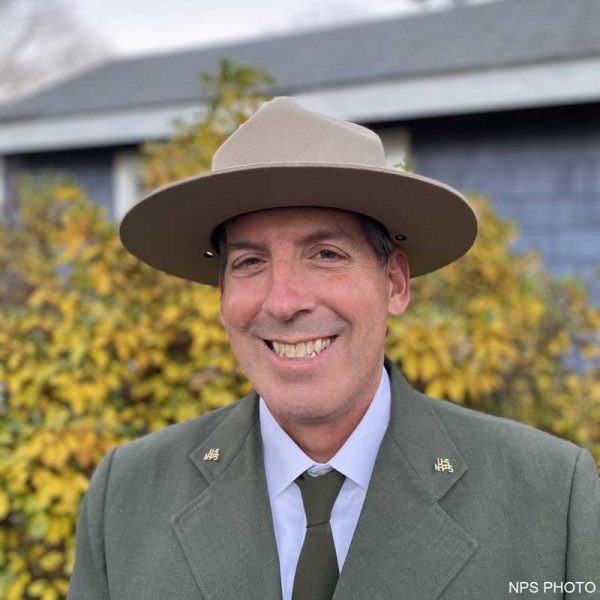 DePrey joined the National Park Service in 2001 as resource manager at Whiskeytown National Recreation Area and then at Joshua Tree National Park. In 2008 he became superintendent of Pearl Harbor National Memorial and oversaw the construction of a new visitor campus, renovation of the USS Arizona Memorial, and worked with the Japanese Cultural Center of Hawai'i to establish the Honouliuli National Historic Site on the island of O'ahu.
In his current superintendent role at Salem Maritime and Saugus Iron Works national historic sites, DePrey increased visitor access to park resources, addressed historic preservation concerns, and expanded interpretive programs to include the complex Indigenous, colonial European, and Black histories found in New England coastal communities.
"It will be a privilege to serve with the many dedicated park staff and partners at San Francisco Maritime," said DePrey. "The beautiful ships, the stunning setting, and the tremendous maritime museum collection all inspire my continuing love of the sea. I look forward to welcoming many new and returning visitors each year."
Before joining the NPS, DePrey worked for the USDA Forest Service as an archaeologist in the Cascade Mountain Range of Oregon and Washington. He has worked for the USDA Office of the Secretary and the U.S. Fish and Wildlife Service supporting initiatives such as the Northwest Forest Plan, the Headwaters Land Exchange, the Presidential Forum at Lake Tahoe, economic development in the desert southwest, improving federal-tribal relationships, and promoting endangered species conservation.
DePrey earned a master's degree in anthropology from Western Washington University and a bachelor's degree in history and anthropology from the University of Maine. He and his family look forward to relocating to the Bay Area, exploring its hiking trails and beaches, joining sea chanteys, and learning to row.
Located in the Fisherman's Wharf neighborhood, San Francisco Maritime National Historical Park offers visitors the sights, sounds, smells and stories of Pacific Coast maritime history. The park uses a fleet of National Historic Landmark vessels, over 100 historic small craft, a six million item museum collection, a visitor center, and a public research center to preserve and chronicle the lives of people who made their living on America's maritime frontier. Learn more at nps.gov/safr
Receive emails when 'Lectronic Latitude is updated.
SUBSCRIBE