Latitude 38 Working Waterfront News Central
Since its inception, Latitude 38 has been able to cover, inspire and connect the people in our sailing community thanks to the businesses that support sailors and sailing. This includes boatyards, sailmakers, marinas, boat builders and numerous trades and craftspeople. Over the decades, the space available along our critical public waterfront continues to shrink.  Our Working Waterfront page is dedicated to covering these stories to bring awareness to the jobs, facilities and services that are vital to our nation's commercial and recreational maritime infrastructure. Enjoying the 12-month sailing season up and down the California coast is one of the prime features of living in the West. A working waterfront is one that works for all California citizens and retains space for these important waterfront facilities.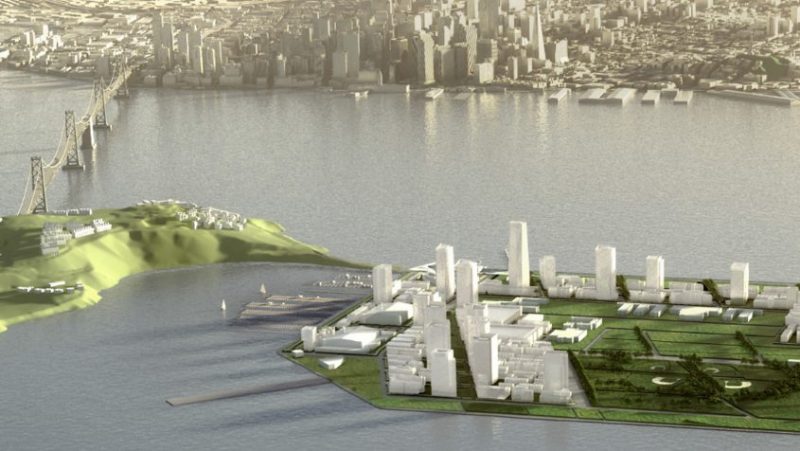 Last year, we heard the first murmurings of a Treasure Island toll of $5 to both enter and exit the island. The toll, which is set to take effect in 2024, was met with no small degree of outrage, with opponents saying the toll would reduce access to public shores.
Working Waterfront Issues and Resources
Numerous groups and organizations around the country are working to help preserve maritime economic zones.  Working Waterfront Organizations:
National Working Waterfront Network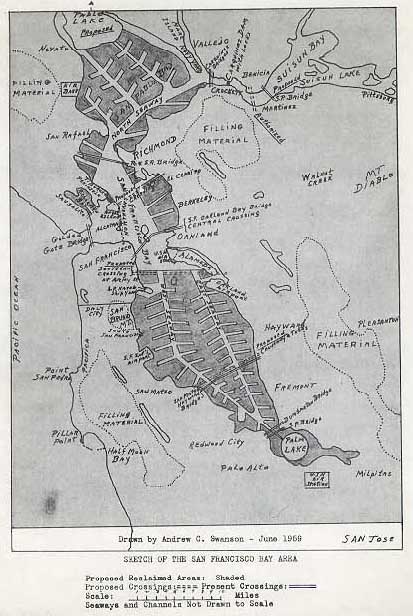 Looking for experienced sailboat rigger. Friendly, professional shop established for over 28 years looking for a sailboat rigger. Must have at least five years experience in sailboat industry. Splicing skill is a plus. Compensation based on experience.
Minimum quals: USCG OUPV, ASA Instructor or equivalent of any other sailing instructor accreditation, strong on-the-water skills, and experience or ability to administer sailing education programs. This is a role encompassing both on-the-water instruction and administrative/project management responsibility. The school program responsibility will consist…
Modern Sailing School and Club is looking for sailing instructors to join our growing team! USCG OUPV License is required, though if you are interested in getting your captain's license we can help there too. We have opportunities to teach aboard both tiller-steered sportboats…
Are you equally at home managing sailing instructors and organizing and marketing sailing programs as owning a budget? Our Club was "built for fun!" Please help us keep that going. To learn more: https://tinyurl.com/RYCWFD2023
Apply today for our 12-month, paid educational career training program in the Marine Service Industry at Spaulding Marine Center. At our Sausalito boatyard, you'll learn from professional craftsmen how to service and maintain traditional and modern power and sailboats. Paid $20/hr full-time, Monday–Friday. No…
Sailing instructors and captains, Spinnaker Sailing SF is hiring F/T or P/T aboard our best- maintained fleet of 21- to 53-ft yachts. $20-25/hr DOE. Midweek/weekend work available, flexible schedule. Email or call.
Club Nautique is an Alameda Membership Sales Representative. Come join the fun and share your love of boating with others. We offer competitive compensation ($70,000–$90,000+) and full benefits. Apply today!
To operate 28-ft passenger vessel 'Bay Voyager' at Pier 39. Four hr minimum. Second language, former USCG, a plus but not required. Paid training. Six pack, 50-/100-ton lic. OK. Full-/part-time available.
Positions available for 2023 season! Two Harbors Harbor Department, on the west end of Catalina Island. Looking for experienced boat operators for seasonal harbor patrol positions (March–October). Harbor patrol assigns and facilitates the use of 700+ moorings on the west end of Catalina Island…
The City of Berkeley is accepting applications to test and get on the eligibility list for the full time permanent Marina Assistant role at the Berkeley Marina! This position is responsible for patrolling the Berkeley Marina and adjacent dock and ground areas for the…
We are looking for a motivated individual who can join our team and assist on maintaining our beautiful marina and buildings. Hours are flexible and it can be full- or permanent part-time work. This could be ideal for a retired military person. We prefer that the…
Custom canvas business ISO sewers! More sewing/making experience the better and willing to train for the right can-do attitude! Quickly growing company looking for another great fit in our team. Great benefits and culture. PT/FT
Spinnaker Sailing in Redwood City is looking for someone to assist in the maintenance and repair of our fleet of 30 sailboats. Should be familiar with sailboat rigging, ship's systems, outboard motors, light electrical, plumbing and diesel engine service. Consider either part time or…
Volunteer docents wanted to staff educational science exhibitions. Volunteer or contract graphic designer wanted. Photographers and photography wanted. Ask about other volunteer positions.
SLO Sail and Canvas is hiring for multiple positions in our busy sail loft in beautiful San Luis Obispo, California. We specialize in building boat covers, trampolines, and sails for sailing dinghies, one-designs, and beach catamarans. The following job opportunities are open for immediate…