Fall brings with it a flurry of races for women. Some are women-only, others are for women skippers with coed crew, and one just requires that half the people onboard be women. Here's a quick rundown of the remaining races in Latitude 38's unofficial Women's Circuit:
The quartet begins with this Saturday's Red Bra Regatta at South Beach Yacht Club in San Francisco. This one is for women only; the guys will be relegated to race committee duty. Race spinnaker or non-spinnaker. Sign up today for $30; on Thursday and Friday the price goes up to $35, and registration closes at midnight on Friday. So far, 11 boats are entered.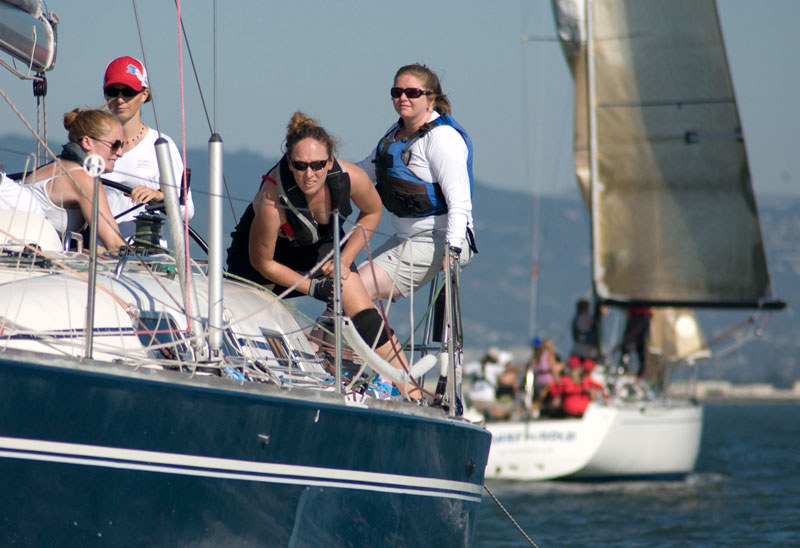 Tiburon YC's Joan Storer Regatta is for everyone. If no woman skipper is available, no problem, but the skipper and crew must be made up of at least 50% females. The late Joan Storer's family is sponsoring the event. A bar with hearty hors d'oeuvres will be hosted at the TYC clubhouse in Paradise Cay after the racing, with limited guest docking available. Half of the $40 entry fee will be donated to the Hirshberg Foundation for Pancreatic Cancer Research and Hospice of Marin.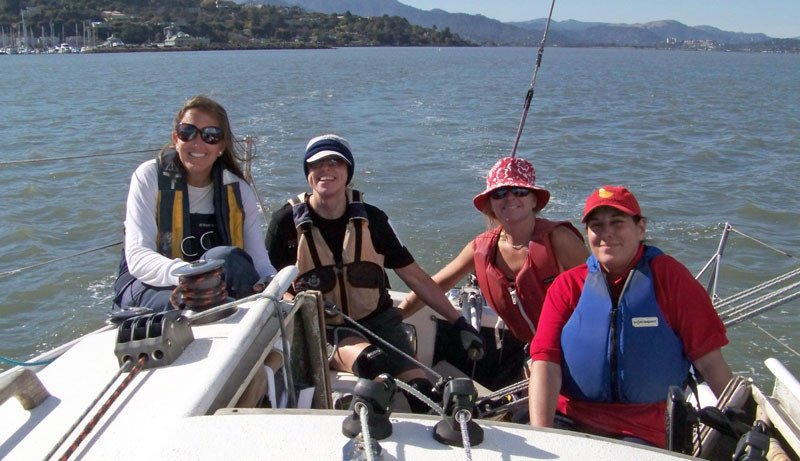 Like the Joan Storer, the Amazing Grace Cheney Cup is a memorial regatta. This is a new one — Richmond YC's Grace Cheney passed away suddenly of a brain aneurysm this year on April 28, only hours after sailing in a Wednesday night beer can race. A very active club member and volunteer, Grace sailed her own Wylie Wabbit and Byte, as well as on numerous other boats. The race on Saturday, November 5, is for women only, and skippers must be members of RYC. Divisions are available for spinnaker and non-spinnaker. Sign up by November 3 to avoid a late fee. See www.richmondyc.org. If you're not an RYC member but want to sail, you can sign up on a crew board here.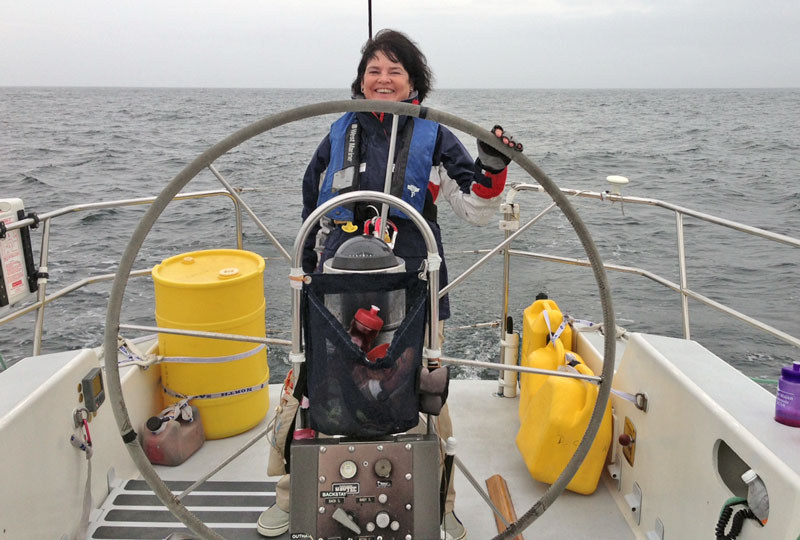 Wrapping up the circuit the next day will be Island YC's Jack & Jill + 1, a coed triplehanded race for women skippers on the flat, protected Oakland-Alameda Estuary. Sailing on the Estuary is not as easy as we made it sound in the previous sentence: It's a narrow waterway with a variety of recreational traffic. But at least you're not pounding into ebb chop and dodging heavy-tonnage commercial traffic. The race will be held on Sunday, November 6, and the Notice of Race is not yet posted.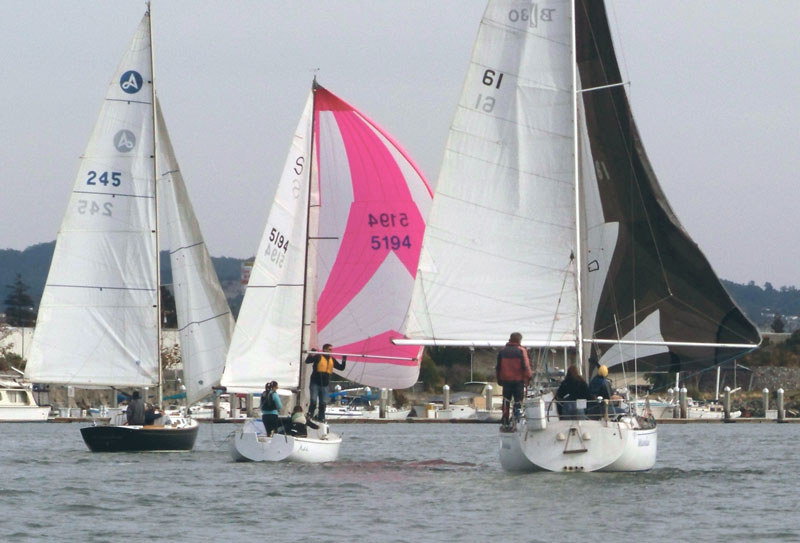 Any female sailors who compete in a few of 2016's events for women — those listed above and/or those earlier in the year — are invited to apply for recognition as Queen of the Women's Circuit. Just send us proof of your participation (registration or race results) by November 12 and you wrest the tiara from our reigning queen, Deb Fehr — not literally of course: We'll give you your own tiara!
Receive emails when 'Lectronic Latitude is updated.
SUBSCRIBE