A Trip We Will Certainly Never Forget
In Latitude 38's September issue, Dave Bernard shared memorable moments of a sailing trip "back home" on the south shore of Massachusetts and the ripe summer cruising grounds of southern New England.
As the doldrums of winter 2020 slogged on, the reality of my recent sale of my Hunter Legend Soupy Twist II (don't ask) set in. Newly boatless, I needed to book a sailing trip! Somehow, the scheduling gods at my employer blessed me with a couple of weeks off from late July into early August. This would be a great time for my wife Krista, my daughter Alyssa and me to visit "back home" — the south shore of Massachusetts and the ripe summer cruising grounds of southern New England.
Swift Yacht Charters has a great mix of privately owned yachts varying from about 32 to 50 feet in various marinas throughout southern Massachusetts, Rhode Island and Connecticut. My biggest desires were modern electronics, a bimini/dodger and a dinghy, and all were met and my expectations exceeded when I booked Winona, a 2019 Jeanneau 419, for seven nights at an excellent price. Quahogs, oysters and lobstah rolls, here we come!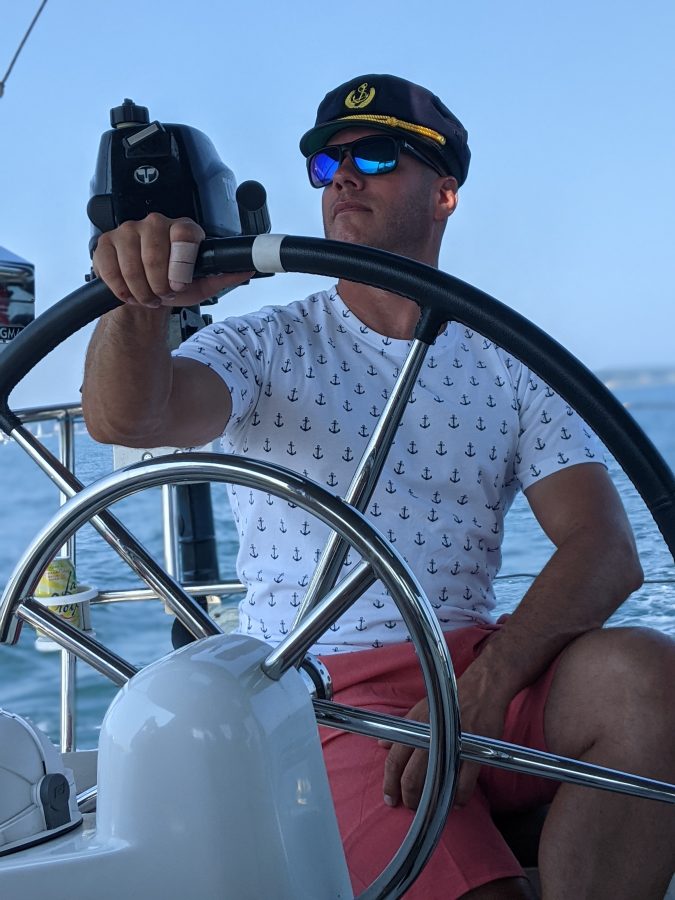 The months and weeks inched toward summer, and it looked as if the COVID debacle was firmly in the rear-view mirror. As we neared the charter date of July 25, Hurricane Elsa crept up the East Coast, dragging what seemed to be the entirety of the moisture in the USA behind her. Halfway through July, Massachusetts had rain nearly every day of the month. Surely with the wet start to the month, we were due for some blue skies! Or not …
The crew also included my sister Jess and brother-in-law Andy, and we were all in good spirits as we motored south along the Sakonnet River toward the Atlantic. Apprehension quickly started to mount as the chop grew larger and more frequent, and the wind fought the outbound current. I assured the crew that once we entered the ocean, we'd be making a 90-degree turn for Cuttyhunk, and the wind and waves would be mostly behind us, making for a "smoother" ride (which wasn't really an outright lie). We made 7 knots with 20 knots apparent, but the six-foot-plus waves bashing the stern quarter turned the crew a darker shade of green. We toughed out the last 15 miles to Cuttyhunk, with Alyssa taking a motion sickness-induced nap.
Less than two hours later, we glided into Cuttyhunk, the harbor that's been my desktop screensaver since I booked this trip back in March.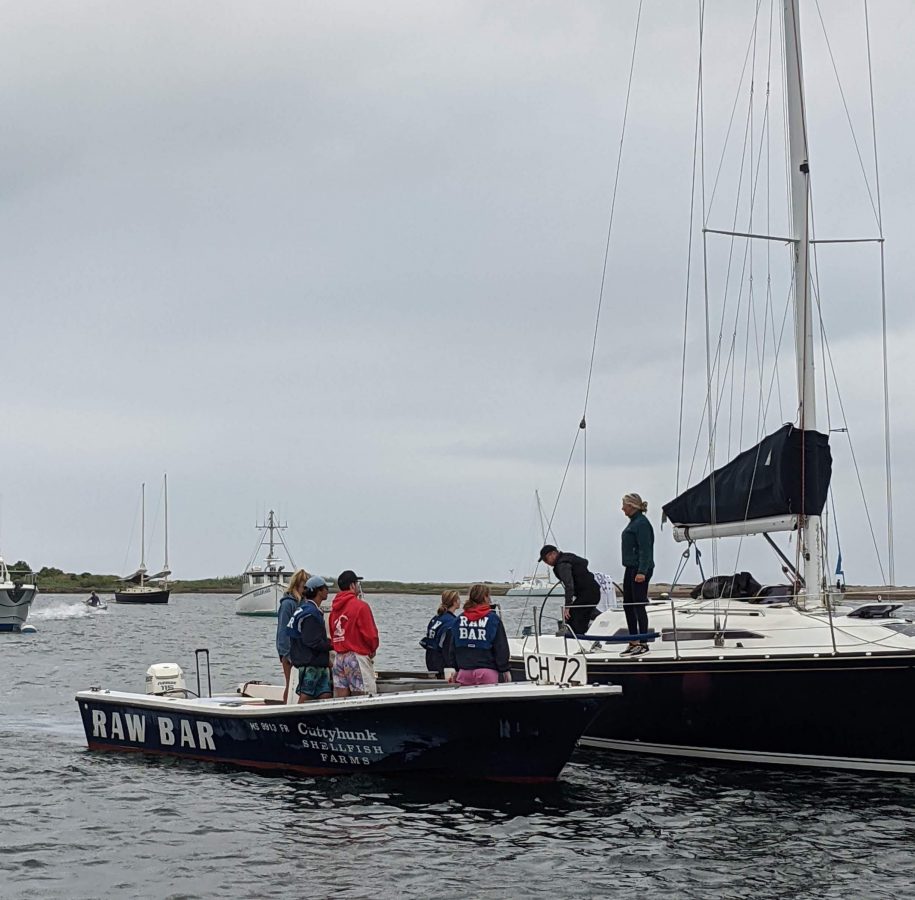 Please continue reading at Latitude 38.com.
If you want to charter close to home, i.e. right here on San Francisco Bay you can visit our charter page here.
Receive emails when 'Lectronic Latitude is updated.
SUBSCRIBE