If you're taking a boat to Mexico, or buying a boat you think you might someday take to Mexico, you must be sure that everything is in order with regard to the Temporary Import Permit (TIP). If not, you could have big problems. Some things to remember:
There can only be one TIP per boat. If you try to get a new one while one already exists, it will pop up on the computer.
TIPs are non-transferable.
If you're selling a boat that still has an active TIP, your boat isn't worth as much as it otherwise would be.
The Mexican government is again bending over backward to try and make things easy for boatowners who have TIP problems by having officials show up at specific locations on specific dates to help out. See the chart below for the times and places.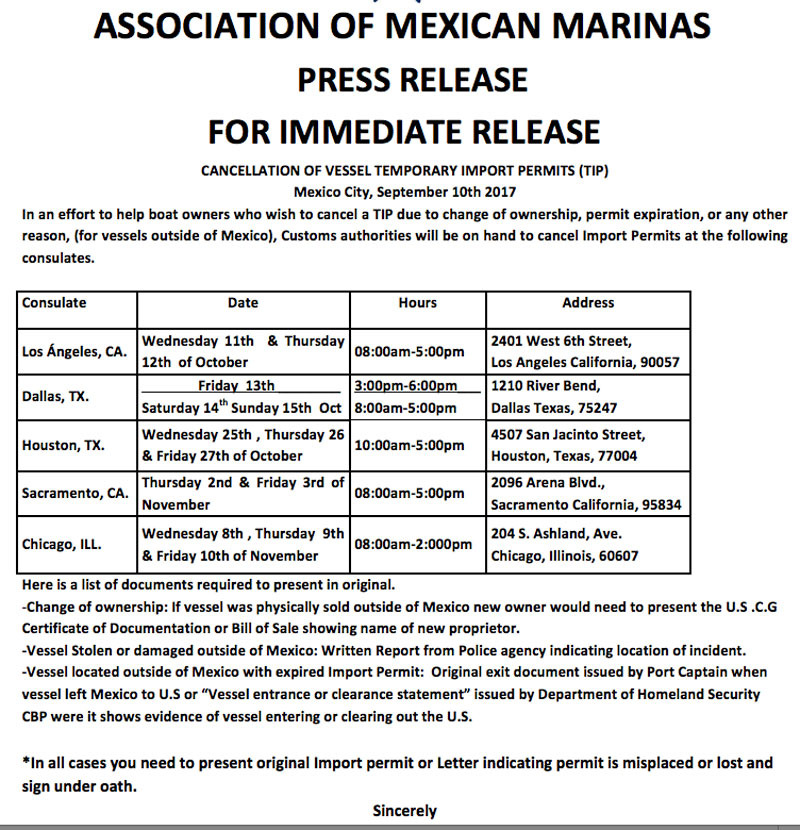 The Mexican government had this same program about a year ago, and it was extremely successful. A lot more people showed up than they expected, so the officials called in reinforcements from the back offices and worked through their lunch hours to make sure everybody could be accommodated. According to the reports we got, they were very helpful.
Receive emails when 'Lectronic Latitude is updated.
SUBSCRIBE