Stan and Sally Honey, Richard Henry Dana and Bermuda
In the current issue of Latitude 38 we printed the letter below from Stan Honey, written after he and Sally saw our comment on re-reading Two Years Before the Mast. It's a must-read. They mention Richard Henry Dana's direct descendent, professional sailor Nick Dana, who hails from Newport, Rhode Island, which happens to be where the Honeys are right now as they prepare their Cal 40 Illusion for the Newport Bermuda Race starting on Friday.
Stan comments, "Sally and I loved re-reading Two Years Before the Mast on our trip on Illusion from SF to Rhode Island."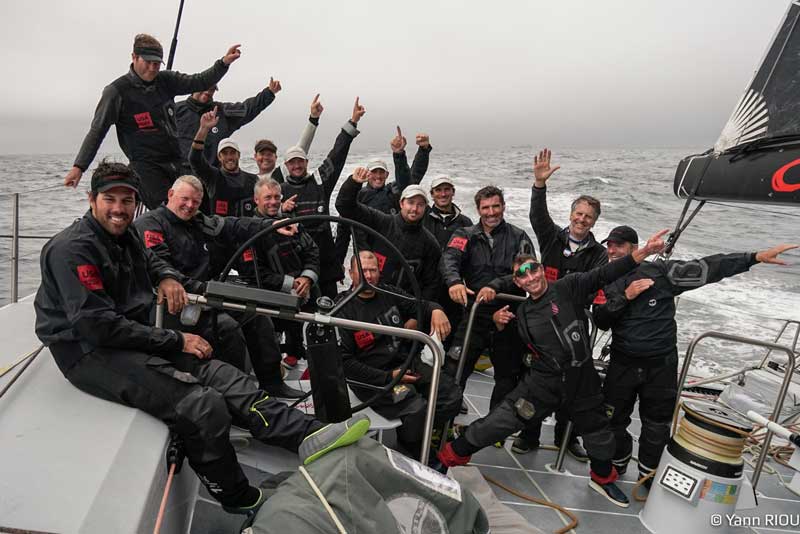 "One bit of trivia that you likely know: Nick Dana, the widely sought-after professional sailor, is a direct descendent of Richard Henry Dana, as of course is his father, Charlie Dana, who until recently, owned Newport Shipyard in Newport, RI. Saltwater runs through that family.
"I've sailed with Nick on a number of boats including Comanche and Hanuman. Nick's done a number of Volvo Ocean Races and is on the American Magic Cup team. Nick is one of the best seamen and shipmates that I've had the honor to sail with.
"Above is a photo of Comanche's crew when we set the transatlantic monohull record in 2016, which still stands. The crew turned out to be remarkably international. Nick is the fifth from the left and only one of three Americans on an American boat. Nick's ancestor would not have been surprised at all by the international crew, their good nature, and teamwork, but would have been astonished by the boat."
Back to the present. The Honeys, along with West Coast crew Carl Buchan, Don Jesberg and Jonathan Livingston, are prepping for the classic 635-mile dash across the Gulf Stream to the island of Bermuda. There are over 200 boats registered to race, with two other Cal 40s, one from Long Island Sound and one from the Chesapeake, joining Illusion in the St. David's Light Division. You can follow all the action on the Bermuda Race tracker starting at 1 p.m. EDT on Friday.
Receive emails when 'Lectronic Latitude is updated.
SUBSCRIBE