Racing to Cruise in the Delta Ditch Run
We're covering the Delta Ditch Run race in the next issue of Latitude 38, so in the interim, we want to note some cruisers who joined the Delta Ditch Run as their feeder to summertime cruising in the Delta with the Delta Doo Dah. It was a few years ago that the DDD partnered up with the DDR to allow cruisers to join the fleet of racers who were making the approximately 70-mile run into the heart of the Delta summer. This year's Delta Ditch Run was a reasonably mellow affair with warm, light air that got most boats to the finish line at the Stockton Sailing Club before sunset.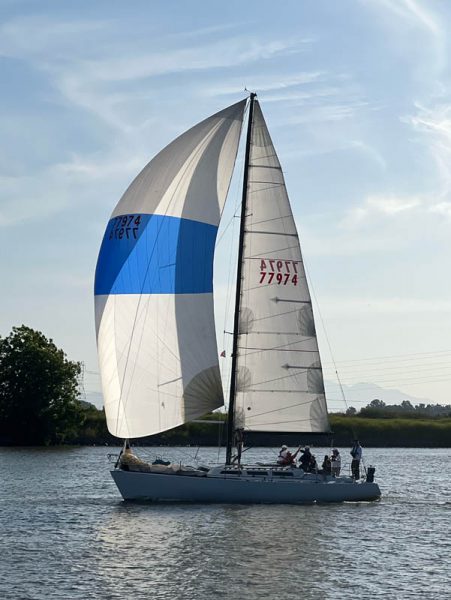 Michael Bender sent a few pictures of Osprey, his Santa Cruz 40, crossing the finish line in Stockton in classic, flat-water Delta conditions. Osprey came in second in her division, correcting out behind fellow Delta Doo Dah participant Jim Painter's Dufour 44, Escapade. And just behind them were Delta Ditch Run cruisers Sam Neustadt and Tammy Forrest aboard their Dufour 46 GL, Send Me.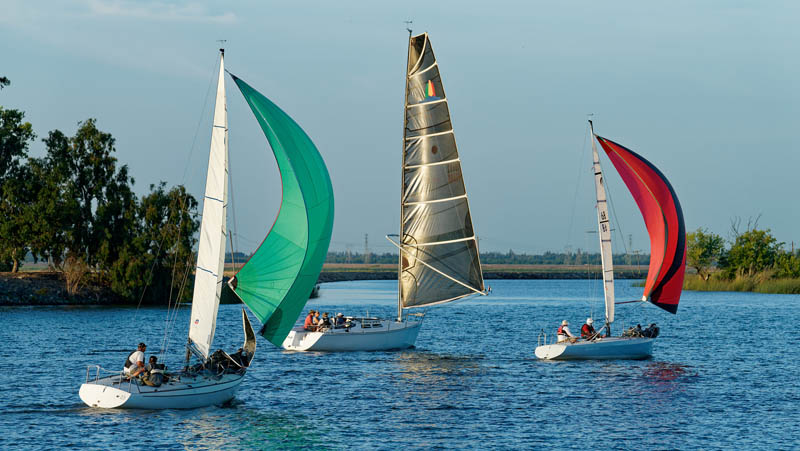 Even the racing boats, in for the race only, made much of it look like a cruise. If cruising is your top priority, it doesn't hurt to join the race and sail with the colorful fleet members alongside you. In breezier years, the racers may be pressing it to the limit, but cruisers can set a pace that keeps them comfortable, and still gets them to the party on time.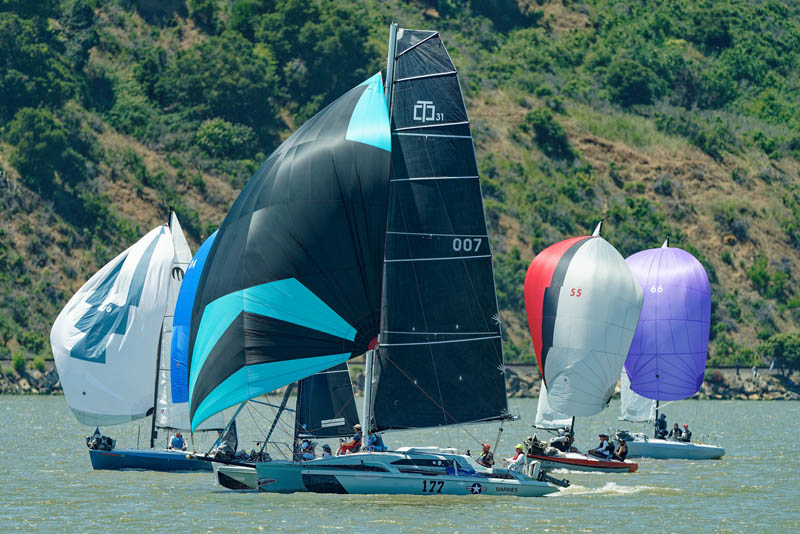 The beauty of being a cruiser who races up the Delta is the party at the end, plus the Stockton Sailing Club's offering free berthing to Delta Doo Dah participants who want a leisurely start to the summer cruise. It also gets you to the Delta in time to celebrate Summer Sailstice on June 24, in the warmth of the Delta.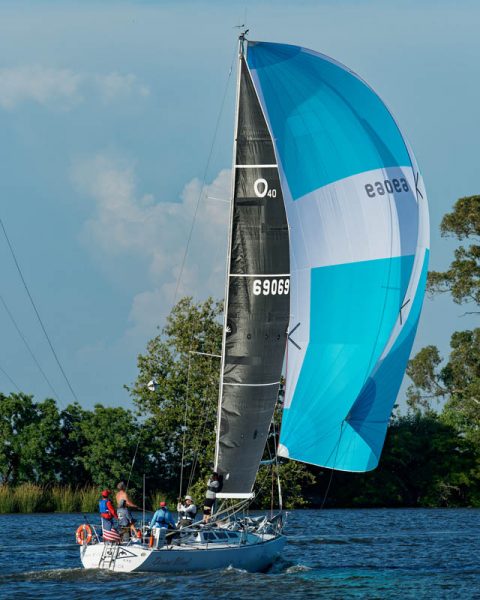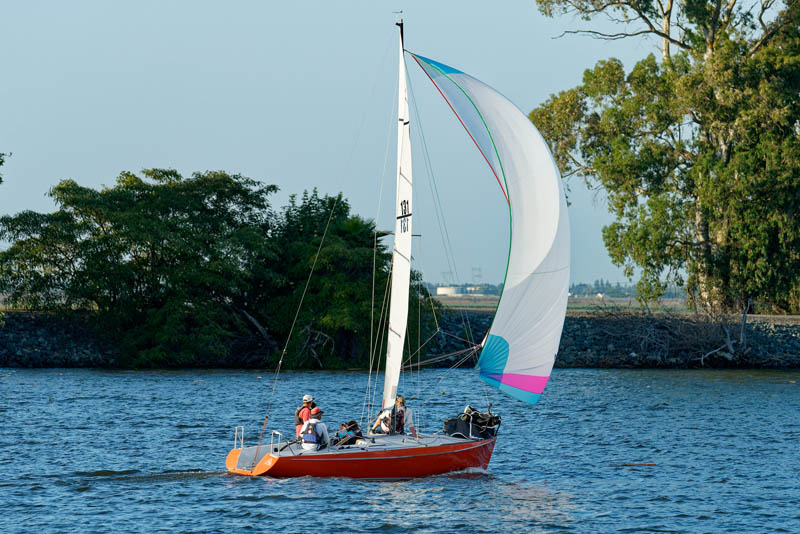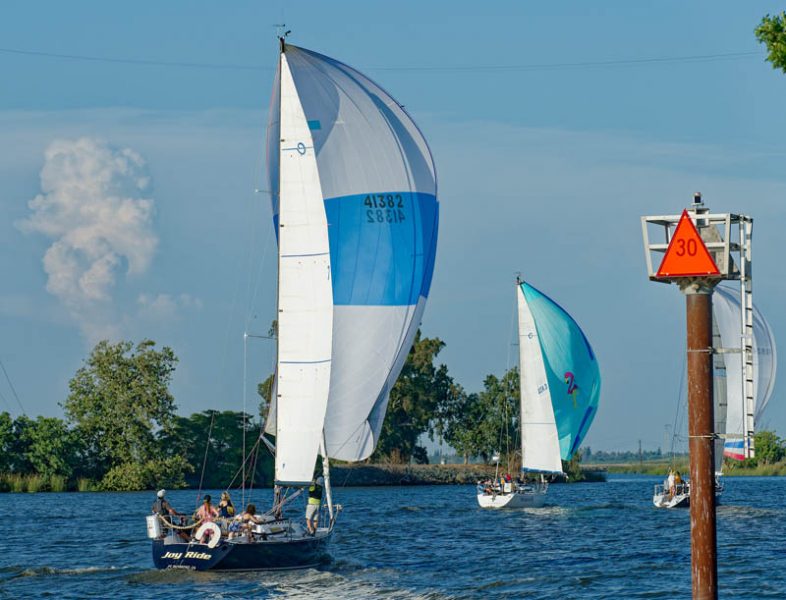 If you didn't race there's still plenty of time to sign up for the 2023 Delta Doo Dah, and there are just three weeks to sign up for the June 24 Summer Sailstice.
Why sign up for anything at all? It's simple — people who sign up sail more.
Anyone could have sailed up the Delta last weekend, but how many actually just "sailed up?" Of the more than 90 boats signed up for the Delta Ditch Run, all had a great day sailing, and were joined by many friends at the finish line. Sign up and get your boat on the water this coming June 24, and/or all summer long in the Delta.

Receive emails when 'Lectronic Latitude is updated.
SUBSCRIBE