Paralympic Sailing Out in 2024
We already knew that sailing would not be included in the Tokyo 2020 Paralympic Games. Now we learn that there will be no paralympic sailing at Paris (actually Marseille) in 2024. The decision was made on Thursday, September 13, at an International Paralympic Committee board meeting in Madrid, Spain. World Sailing was informed by the IPC that sailing is not in compliance with one or more of the core criteria for Games inclusion. Mucky-mucks from World Sailing will meet with the IPC's honchos to learn the details of the decision.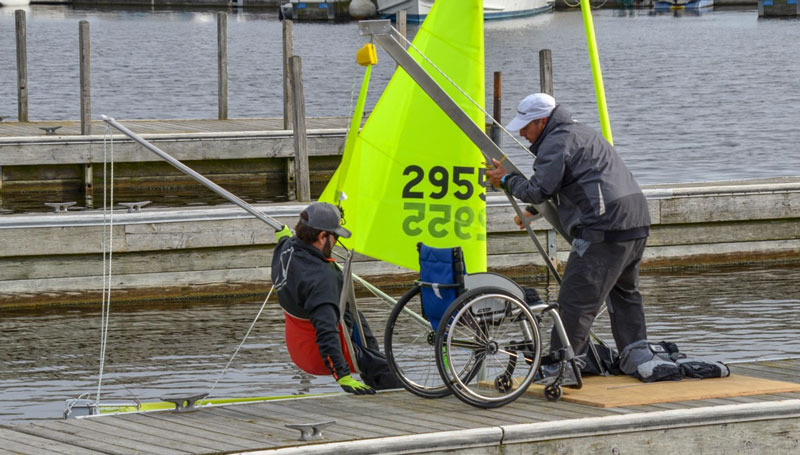 World Sailing reports that Para World Sailing has had a period of accelerated growth through initiatives such as the Paralympic Development Program (PDP) that culminated in more than 80 sailors from 37 nations and five continents racing across three events at the 2017 Para World Sailing Championships. The US has eight entries/nine sailors in competition at this week's Para World Sailing Championships in Sheboygan, Wisconsin. A record 101 sailors from 42 nations registered to race across four events and participate in a PDP clinic, which preceded the Championships. Competitors from the West Coast include BAADS member Jim Thweatt of West Sacramento, competing in the Hansa 303, and Jeffery Reinhold of Bellevue, WA, sailing in the 2.4mR. Former Marinite Dee Smith is in third place in the latter division.
Receive emails when 'Lectronic Latitude is updated.
SUBSCRIBE