Our Best And Only Christmas Present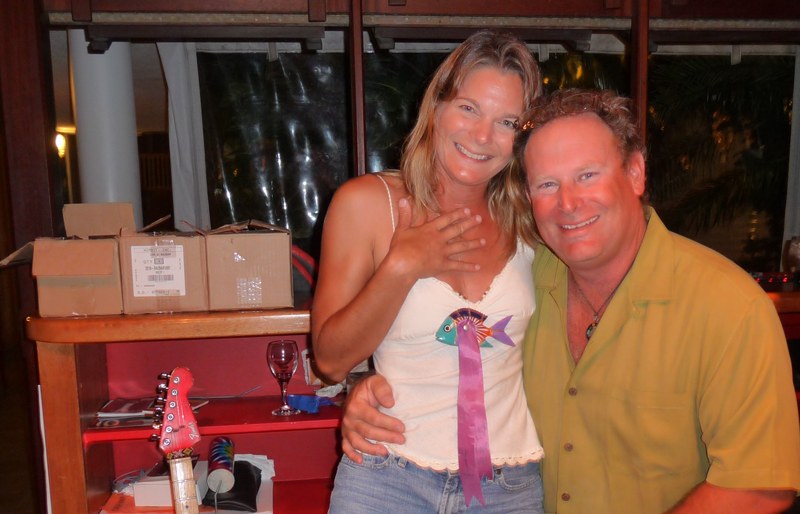 We hope you had a great Christmas. We did. That's because Santa gave us the only present we wanted — enough of his frequent flyer miles to get free rides on aluminum tubes to St. Barth in the French West Indies.
There's a lot to be said for continually cruising to new destinations. Yet it would be foolish to ignore the pleasures of repeat visits to the same place. We stumbled upon St. Barth in '85 while hunting for the Ocean 71 ketch that would become our Big O. While sea trialing the boat off the eight-square mile island, we fell in with a bad crowd, and as a result have been returning for New Year's ever since.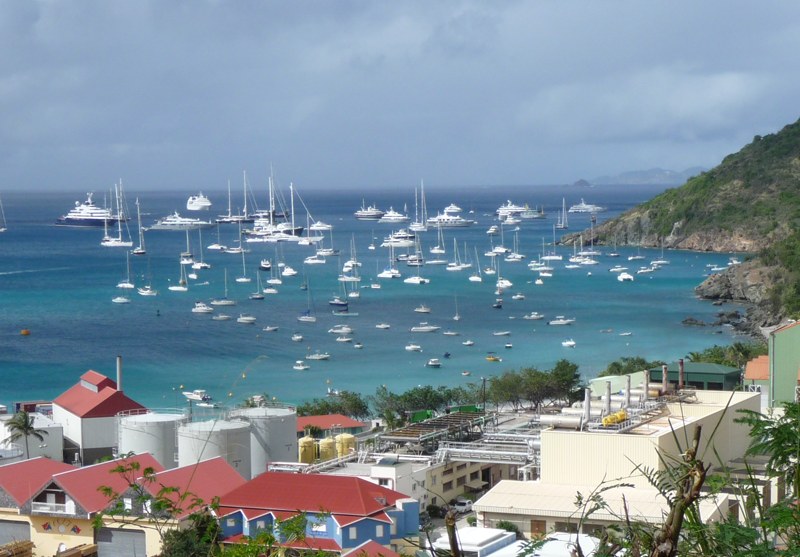 When we return to St. Barth each year, it's a lot like returning to one's senior year in high school after summer vacation. You meet scores of old friends and catch up on recent adventures, you make lots of new friends, and everyone shares great expectations for the coming year. The big differences between returning to St. Barth and returning to high school is that the island is in the tropics, the returning sailors have had much greater adventures to tell about, the quality of alcohol is much higher, and the women don't see the point in wearing a top on the beach.
While St. Barth is not a huge sailing base like Antigua or St. Martin, it's unusually clean, safe and French. So this is where the folks on the bigger and more glamorous boats tend to come to have fun from Christmas until about the end of March. Once April 1 rolls around, most of the big boats — and sailors — head for Antigua for the Classic Yacht Regatta and Antigua Sailing Week (April 16-21 and April 26-May 2, respectively). After that, it's back to the Med, the Northeast or the Panama Canal. So it's actually a pretty short season in St. Barth. For those thinking about doing a charter here from a base in St. Martin, don't be mistaken, the sailing weather is actually much better here in April, May and June than it is in the dead of winter.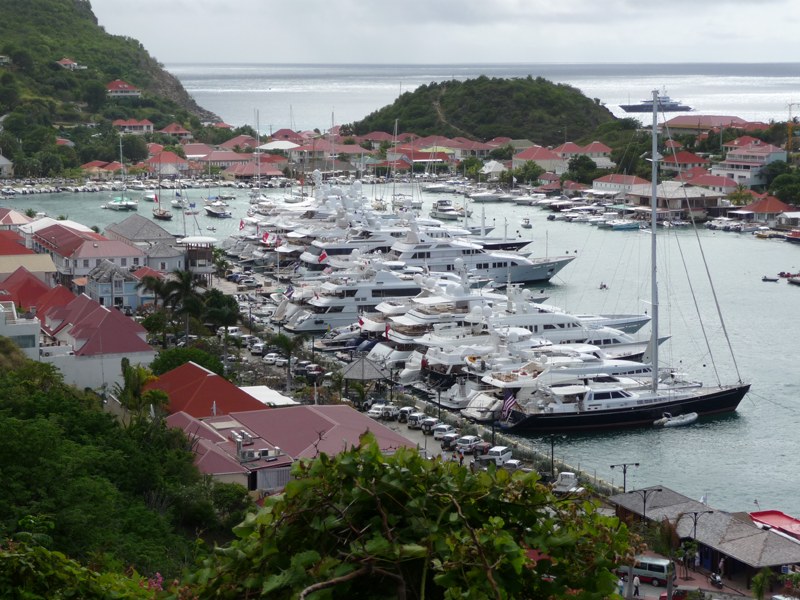 Indeed, the strong winds and big seas are the two things that are so different between the Caribbean and Mexico in the winter. In Mexico, you'll get many nights — and even days — when it's perfectly still. Here in the Caribbean, it's been blowing very hard for the last week, with seas to 15 feet. And there is no real difference between the wind speed during the day and night, it just blows and blows and blows and blows. In the Caribbean, 15 knots passes for calm conditions.
While you don't get a lot of West Coast sailors bringing their boats to St. Barth, you still get a few. Ira Epstein of Bolinas is still based here with his classic Clark 65 Lone Fox, and always ready to fill your charter needs. While Ira may be on the wrong side of 60, we're proud to report that he's recently been seen dancing on tables in nightclubs at 4 a.m.
And last night at Baz Bar, we bumped into Damien and Deborah McCullough of the Newport Beach-based Celestial 50 Ticket to Ride. These vets of the '05 Baja Ha-Ha are currently moored in what's jokingly called 'The Trailer Park' of Gustavia Harbor, where people would almost kill to get a mooring. What has the couple been doing since the '05 Ha-Ha? In just a few words, they did the west coast of Central America, the east coast of Central America, and made their way across the Caribbean to St. Barth — and have had a blast the entire time. Look for many more details in an upcoming interview in Latitude.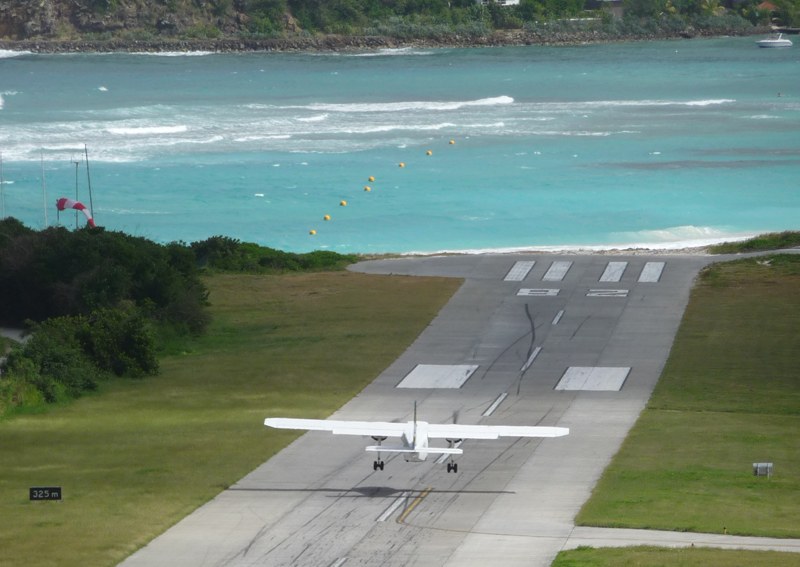 Has the weakened economy had an effect on sailing in the Caribbean? While the bareboat charter industry seems to be doing well, the high end charters and large private yacht arena is struggling. It stands to reason, as most of the big money guys were from the Northeast, and that's the area where people have gotten clobbered the most, in some cases because of their own negligence or greed. As a result, price reductions are not uncommon. And it's spread to land. Last year, a single peach was for sale on the island for $92. This year, you can get six peaches for $100. Are we talking deflation or what? Of course, if you want to live parsimoniously, there's no better way than to be on a boat. Our Leopard 45 catamaran 'ti Profligate should be here about the 7th. We can't wait!
The point of this piece is not to say that we're here and you're not, but that you can do this also. Maybe not this year, but given the price of boats, maybe sooner than you think. And then you get to join in the fun of living like Doña de Mallorca, who in her next life plans to be a rock star. After Jimmy Buffett played a short set after closing at little Baz Bar the other night, de Mallorca got everyone to sing Happy Birthday in his honor.
Receive emails when 'Lectronic Latitude is updated.
SUBSCRIBE