Oracle Team USA Launches 2nd AC72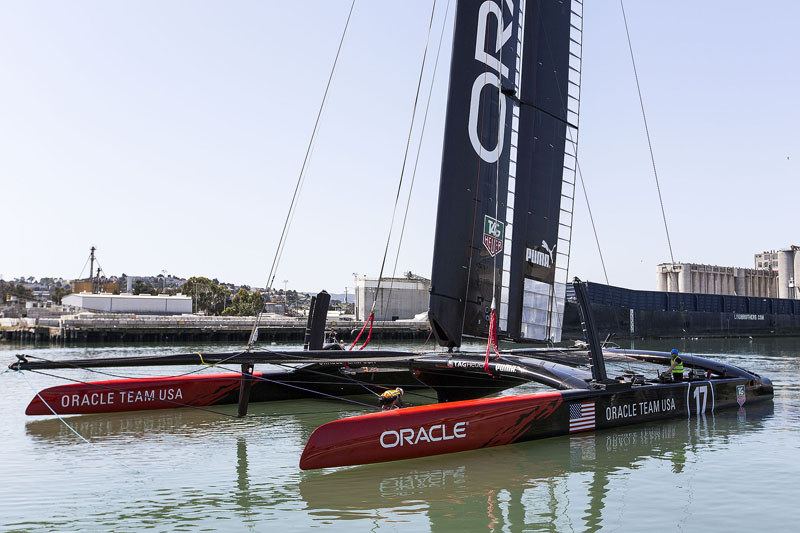 Among well-funded America's Cup teams, it's been a longtime tradition to build at least two boats so that different design subtleties can be assessed during boat-on-boat training sessions. With the launch of Oracle Team USA's second AC72 yesterday at San Francisco's Pier 80, the 'home team' now has that capability.
Although the team's CEO Russell Coutts didn't give details about specific differences between the first and second boat, he did acknowledge the monumental effort put forth to produce it, while hinting at its much-improved speed potential: "It represents extreme performance and extreme engineering. It represents a significant improvement in performance over where we've been before. And probably most importantly, this represents the boat that is going to defend the America's Cup, for America, in America."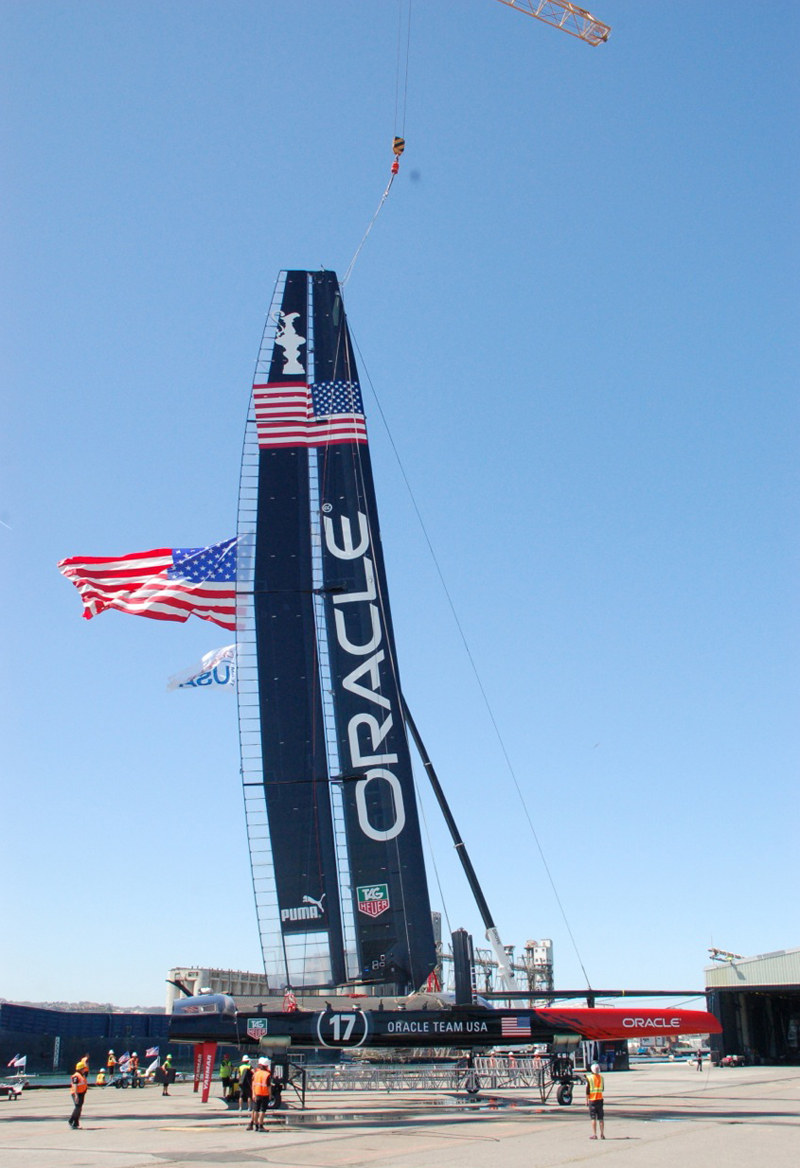 In the aftermath of the now-famous capsize of the team's first boat last October — which resulted in its wing mast breaking up offshore — they went through a frustrating period when on-the-water training was stalled. But now, with two boats on the water, it's obvious that spirits are high and all systems are go: "Now, it really feels like we have everything pointed in the right direction," said trimmer Joey Newton, "and we're starting to make pretty big steps. We've got high hopes for this boat, and I'm sure it's going to be fast."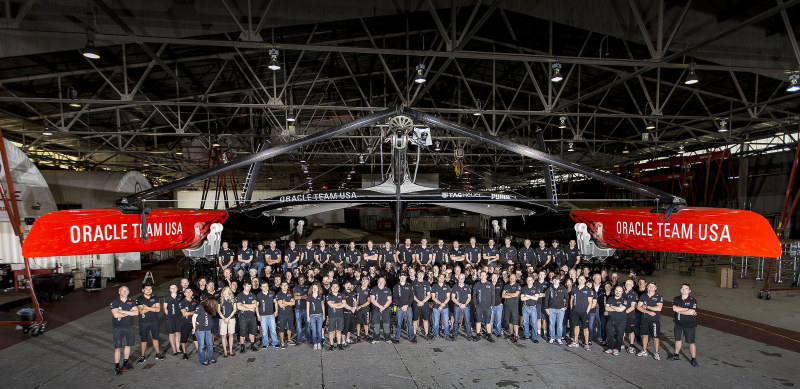 Meanwhile, the other 'home team', the American Youth Sailing Force, which will compete in AC45s during the Red Bull Youth America's Cup (September 1-4), is also continuing its training activities with high spirits. They put a shout-out to local supporters yesterday that they've recruited a young intern to serve as their office manager, and are looking for a (free) place for her to stay this summer. So if you've been looking for a meaningful way to support the team, this may be your opportunity. As the team's Media Manager Vince Casalaina points out, "Best of all, you'd have an inside track on the hottest sailing that's going to happen this summer." Email him here.
Receive emails when 'Lectronic Latitude is updated.
SUBSCRIBE