Opportunities You Find 'Out There'
Having spent more than a decade living outside of mainstream America, this writer can confirm that you sometimes get opportunities while in far-flung places that you might never have gotten back home — such as meeting famous people, getting unusual job offers, and finding crew positions on exotic voyages.
We're reminded of this as we peruse the entry list of the 20th annual Baja Ha-Ha rally, which now has 102 entries. In addition to the 300+ owners who participate each year, dozens of capable sailors find crew positions on this San Diego-to-Cabo San Lucas cruise. For some, the two-week Ha-Ha experience is just the beginning of all sorts of bluewater adventures. Because it's virtually impossible to do the Ha-Ha and not make boatloads of new friends, crew often find post-event rides through Central America, east to the Caribbean or west to the South Pacific.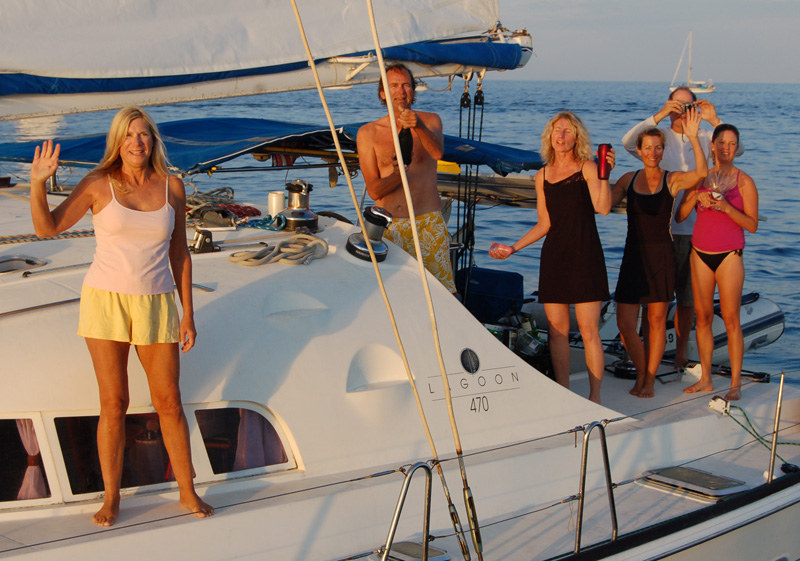 A case in point is Liz Brown who signed on to Bill Lilly's notoriously fun-loving Lagoon 470 Moontide last year for the 2012 Ha-Ha. Not only did she have a great time with his spirited almost-all-girl crew, but afterward she got to know cruiser Joe Pfeifle of the Beneteau 423 Set Me Free. He'd done the Ha-Ha in 2011.
Last month we caught up with this adventurous pair in French Polynesia at the Tahiti-Moorea Sailing Rendezvous — where they both showed remarkable strength during the stone-lifting contest. After a delayed start due to a lightning strike, they made the 3,000-mile crossing from Mexico to the Marquesas in 22 days, and along the way saw "lots of sea life, including pygmy whales."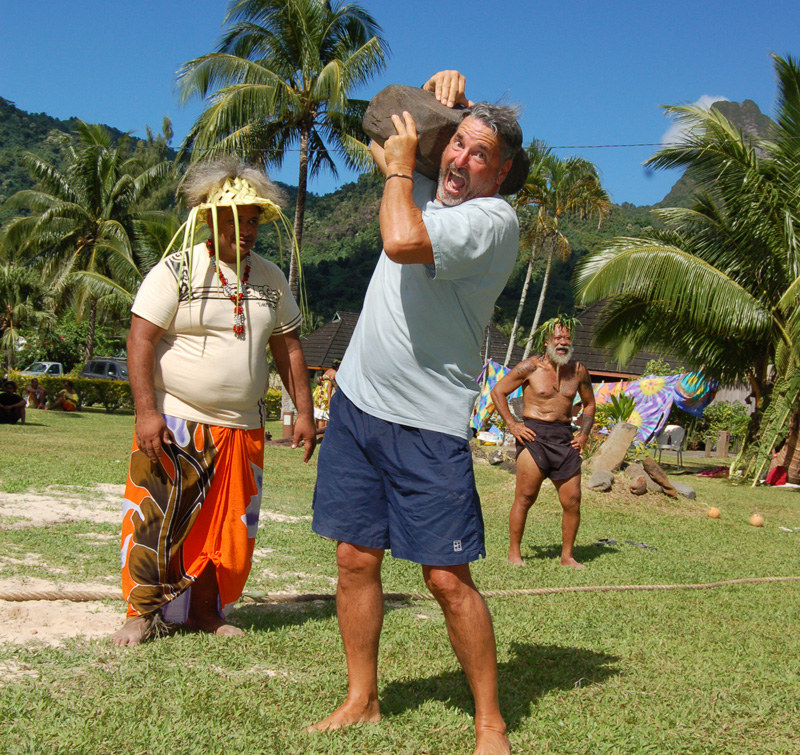 Bucking the usual pattern of heading west to New Zealand or Australia, Joe and Liz recently made the bold move of beating back eastward to the Marquesas: "We just punched through the low from Bora Bora to Nuka Hiva," they wrote in a email, "25-ft swells, and 40+ knot winds (don't know for sure as the wind vane blew off!)" They're now heading up to Hawaii and have vowed to be at the starting line of Baja Ha-Ha #20 on October 28.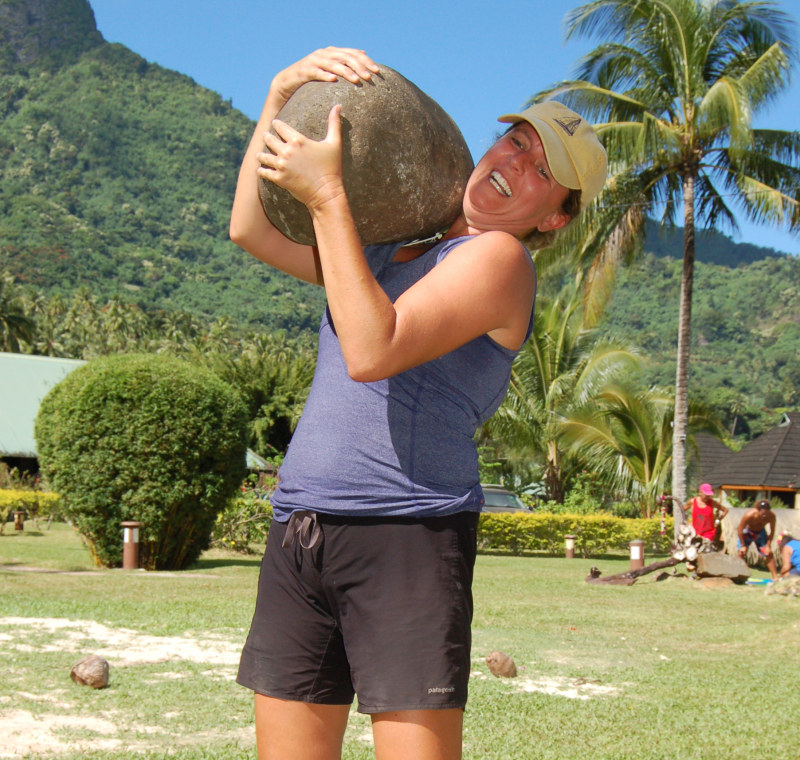 If you have your own boat, we'll remind you that the entry deadline for Baja Ha-Ha 2013 is September 15 (sign up online here). If you'd like to find a crew spot, be sure to check out our online Crew List (cruising section), which is constantly updated. Also, we'd strongly urge you to attend our Mexico-Only Crew List Party at the Encinal YC, September 4, 6-9 p.m. You never know where that experience might lead you.
Receive emails when 'Lectronic Latitude is updated.
SUBSCRIBE