Nations Gather in San Francisco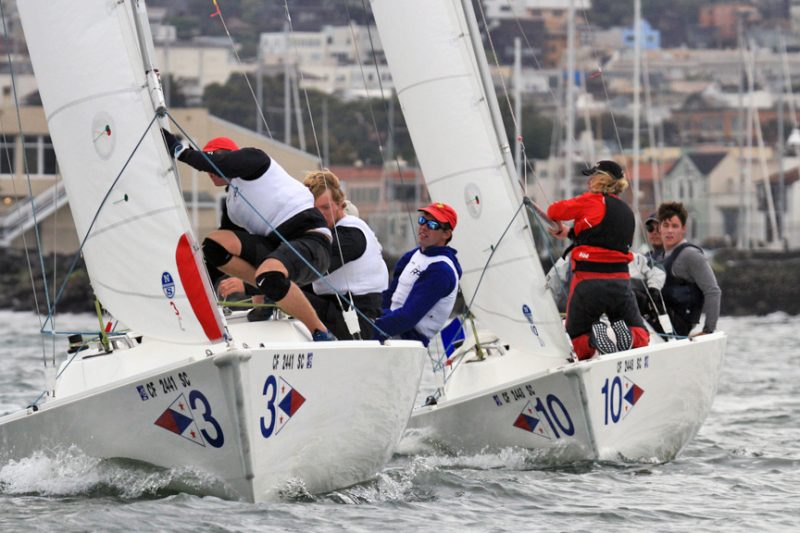 Both French teams — top-ranked Women's Division skipper Pauline Courtois and Open Division skipper Maxime Mesnil — and defending Nations Cup Women's champion Nicole Breault scored all picket fences on the first day of racing on Wednesday at the 2019 World Sailing Nations Cup. St. Francis Yacht Club is hosting the Grand Final on the Cityfront this week. Ten women's division teams from around the world faced off in a round-robin format on two east-west race courses. Ripples of current snaking across the courses made for challenging conditions for those new to sailing on San Francisco Bay. The morning's light northerly winds eventually clocked to the west and built to the high teens, delivering more robust afternoon conditions for the nine Open Division teams. The tail end of a strong flood pushed competitors close to shore seeking relief and moments of lift in reversing ebb.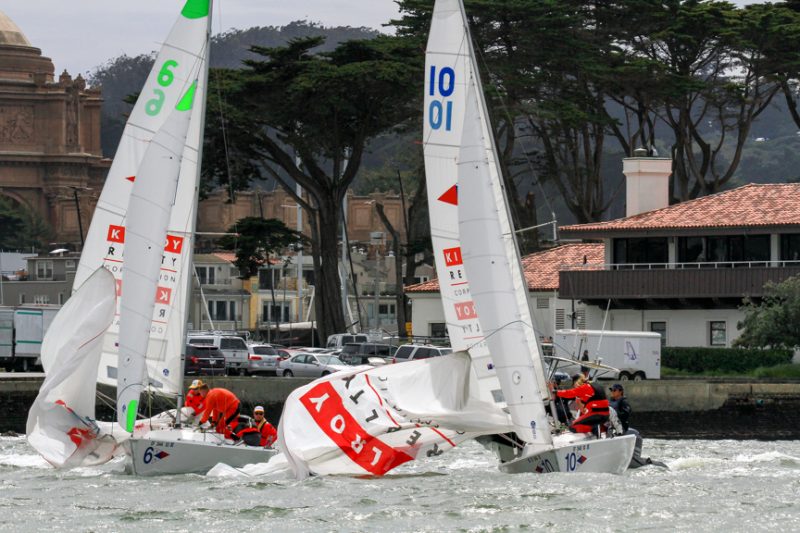 The Nations Cup match-racing event began in 1991. Following a series of Regional Finals, the top crews meet at the Grand Final. Vladivostok, Russia, hosted the last edition of the Nations Cup in 2015. Thirteen nations are represented in the San Francisco event.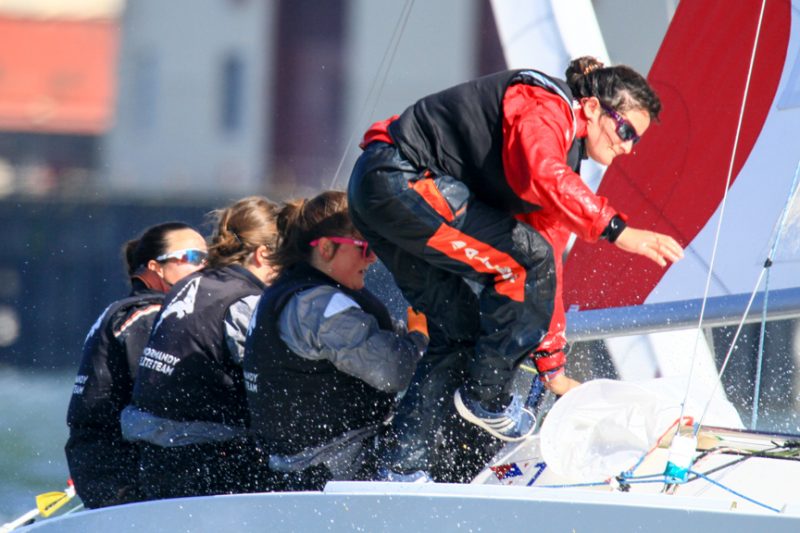 On Wednesday, Bay local Nicole Breault raved about the caliber and tightness of competition. "You have to capitalize on their mistakes, because they're capitalizing on yours." About her match against Southern California skipper Allie Blecher she commented: "We were trailing around the leeward mark, but really close. We rolled into a tack, got our bow forward, and realized we'd rolled over our spinnaker sheets." The drag of the sheets slowed them down during the short second beat, but bow Hannah Burroughs scrambled all over the deck recovering and retying them. "We rounded, tucked to the inside, got control of them, and had the most perfect spinnaker set. We ended up passing them and winning the race."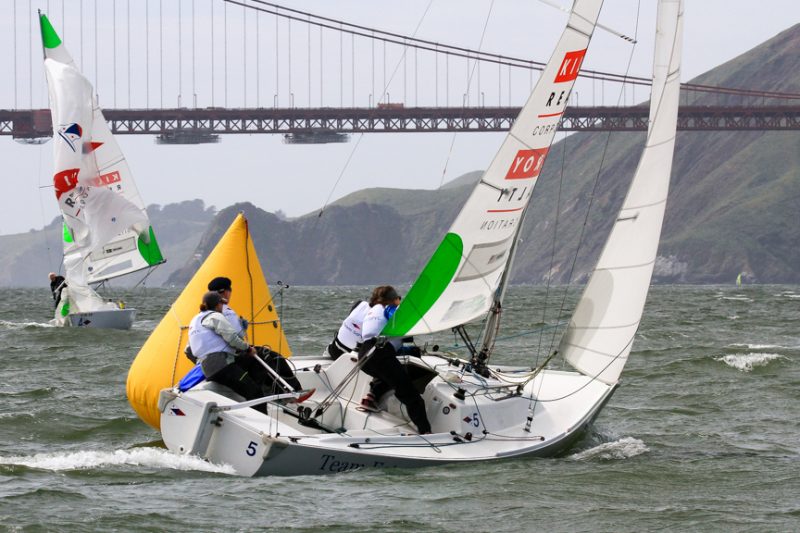 On Thursday, Breault, Mesnil and Courtois continued to dominate. Breault went into the day knowing she'd be up against the top-ranked skippers at the competition and was hoping to lock in at least two wins. "We raced Anna Östling [SWE] in the second match, and I knew it was going to be huge. It was getting windy. We were able to luff her in the pre-start and timed it perfectly, holding it just long enough so she had to peel off to port, and we were able to start ahead. On that upwind, we felt ready for the breeze. We were hiking really hard, trimming in sync, and we felt really fast. The boat handling and pre-start action has been phenomenal."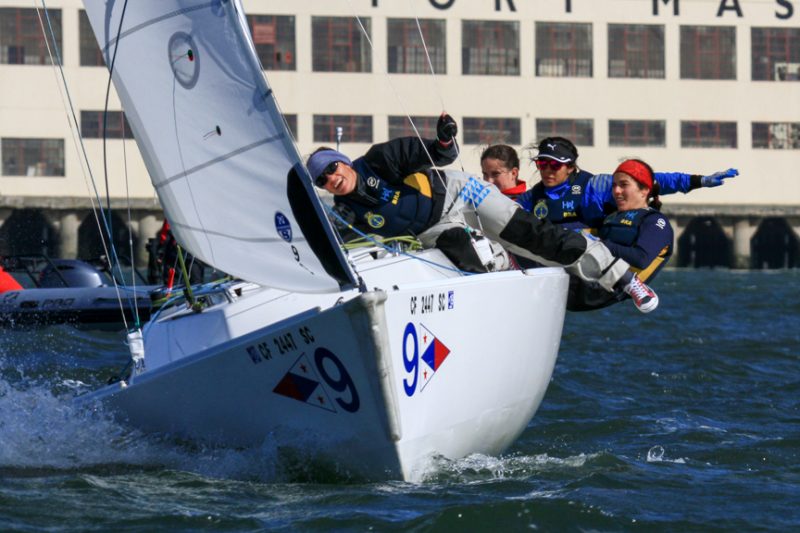 Racing continues through the weekend. See www.stfyc.com.
Receive emails when 'Lectronic Latitude is updated.
SUBSCRIBE