MIni Transat Breaks Records
The Mini Transat is all about history and broken records. From the classic races of the past to constant technical innovation to the heroes of today achieving their first victories, only one thing is for certain when the Transat starts: anything can happen. Five days after Benoit Marie's improbable win, both the Prototype and Series Class podiums are now nearly complete.
In the 27-boat Proto fleet, Marie's Finot-designed #667 — which also won the 2009 Mini Transat in the hands of Thomas Ruyant — was followed across the line at Pointe-à-Pitre, Guadaloupe less than three hours later by Giancarlo Pedote's scow-bowed Prysmian (#747). Pedote, who led nearly the entire race, was slowed by a broken bowsprit some 300 miles from the finish and then sailed into a light-air hole, allowing Marie to pass him for the victory. Arriving on Tuesday — and rounding out the Proto podium — was this writer's favorite, Rémi Fermin (#741). The Frenchman designed, built and sailed his Mini to a podium finish after dismasting in the second leg of the '11 race and finishing under jury-rig.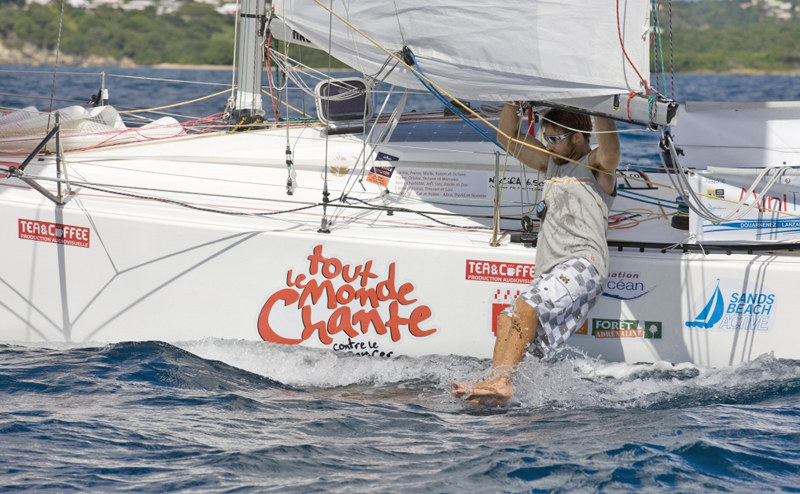 The Series division, which normally sees the closest racing as the boats are often identical, was blown wide open by Aymeric Belloir (#810). Benefitting from the experience of nine Atlantic crossings, the Frenchman navigated confidently and sailed flawlessly to extend out to a 300-mile lead over his nearest rival and finish on Wednesday behind just five prototype boats — the highest a Series boat has finished in nearly three decades.
Even more remarkable was the performance of second-place finisher Justine Mettreaux (#824), who finished today. By finishing in the runner-up position of the 46-boat Series fleet, Mettreaux becomes the highest placing female competitor to ever sail in the Mini Transat, besting both of the Isabelle's in the process (Isabelle Joschke and Isabelle Auttissier, two of the most accomplished female Mini sailors in history).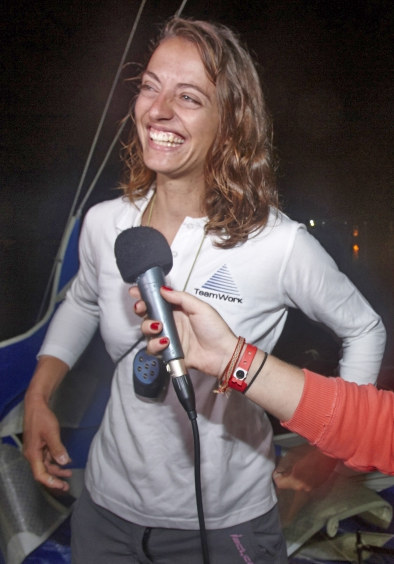 "I haven't had any news since Lanzarote," said an ecstatic Mettreaux. "I knew I was lying third by the Canary Islands and that so far I had sailed well. I was hoping to finish in the top 10 so a second place is absolutely fantastic!"
Simon Koster (#819) is approaching the finish as this article is being uploaded to Latitude's servers. Assuming he maintains that position, the Nacira-designed Series boat will sweep the podium of this year's Transat, establishing it as the new benchmark in production Mini performance.
Receive emails when 'Lectronic Latitude is updated.
SUBSCRIBE