San Diego YC will host the Yachting Cup on May 3-5, with racing on the Coronado Roads ocean venue and in San Diego Bay. Organizers expect 100 or so boats in about 10 classes for one-design and handicap racing. New this year are a non-spinnaker class (or classes), and the Harbor 20 one-design class that will be sailing in South San Diego Bay. The non-spinnaker classes will start and finish in South Bay and race up into San Diego Bay on random-leg courses. "This is going to be a major change for the Yachting Cup," explains regatta chairman Tim Fuller. "Our intention is to open up the event and attract a wider range of skill levels to participate and get off the docks. You never know who might come out of the novice ranks and develop into full-blown racers." Registration closes tomorrow, April 30.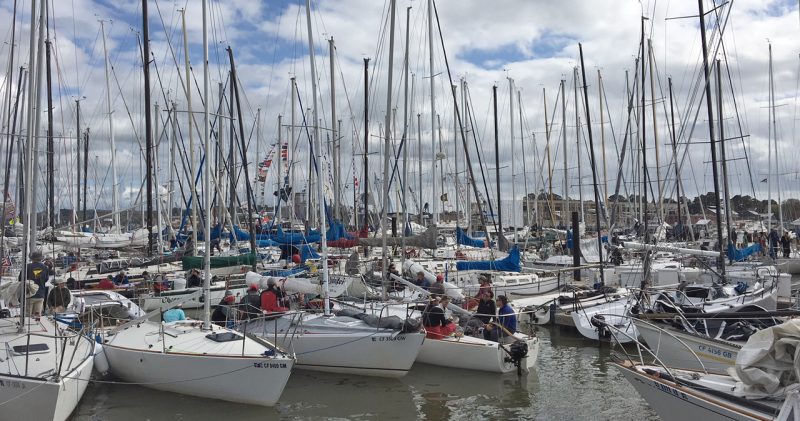 The YRA Great Vallejo Race offers something for everyone on May 4-5. Quoth the YRA: "It's an epic race, with an epic party. No matter what type of boat you sail, we've got a division for you: multihulls, PHRF, one-design, non-spinnaker, even a cruising division." Returning this year is an overall trophy for the fastest monohull (on corrected time). Vallejo YC will host the Saturday night merriment, including a Mexican Fiesta served 5-8 p.m. for $12 and live music with The Class Action Band 7-11 p.m. The club bar, outdoor satellite bar and beer trucks will pour libations. You can buy $20 bundles of 'race bucks' to be used for drinks and food. Fuel up for Sunday's race back down to Southampton with a pancake breakfast for $10. Registration will close on May 1 at 5 p.m.
The Vallejo Race unfortunately conflicts with the SailGP regatta on the Cityfront, so many sailors will need to choose between actually racing and watching other people race.
The Singlehanded Sailing Society will open their ocean season with the Singlehanded Farallones Race on May 11. Register by Wednesday, May 8, also the date of the (optional) skippers' meeting (and awards ceremony for the previous SSS race, Round the Rocks). Island YC in Alameda will host the meeting at 7:30 p.m.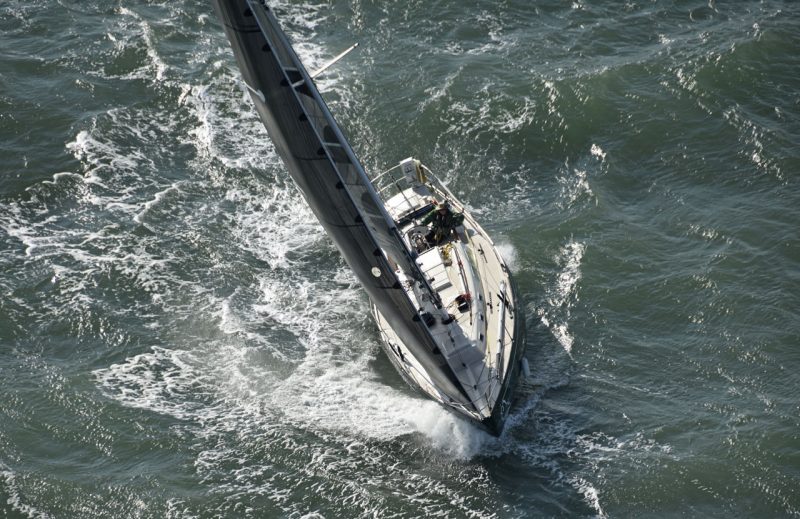 The Oregon Offshore International Yacht Race will depart Astoria, OR, for Victoria, BC, on May 9. The Royal Victoria YC will  host the Swiftsure International Yacht Race on May 23-27. Four offshore courses and one inshore course are offered.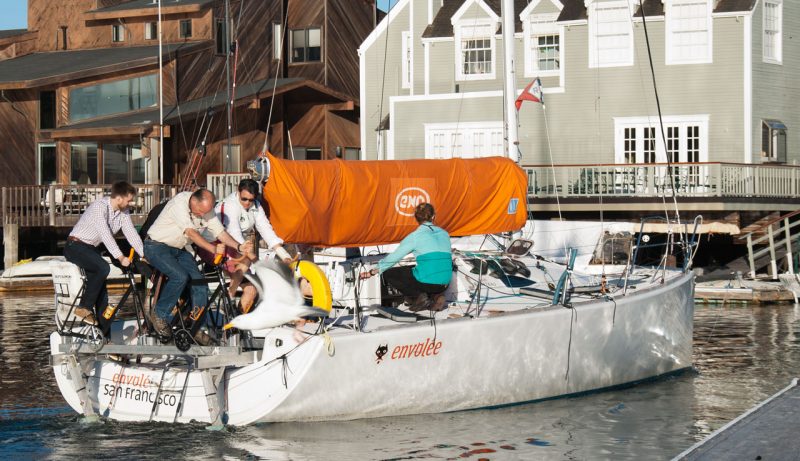 StFYC invites Laser Standard, Laser Radial, C420, 5o5, F18 and Weta classes, plus hydrofoil kiteboarders, to race in the Elvstrom/Zellerbach Regatta on May 11-12. The YRA's Summer Series continues and the CBRA Series kicks off on May 18.
San Diego YC will host the International Star Class Western Hemisphere Championship on May 22-25. Prominent sailors lined up to sail for the Silver Star include Olympic gold medalist and two-time Star world champion Mark Reynolds, Olympian Brian Ledbetter, Star world champions/Olympians Paul Cayard and Carl Buchan, Star world champion Eric Doyle, and last year's Western Hemisphere champions Lars Grael and Samuel Goncalves from Brazil. They'll race on the ocean southwest of Point Loma.
The Master Mariners Benevolent Association has made a couple of changes to their Regatta on May 25. Starts will still happen at 5-minute intervals, but the race will be scored on handicap, not as a pursuit race. For those who wish to take it easy on their vessels, the MMBA now offers a Parade Class, for a gentle downwind sail along the Cityfront to the party at Encinal YC. The deadline to register is May 1. See the MMBA's new website at www.sfmastermariners.org for details. The Master Mariners Regatta will be the first race in a new championship series that will include SFYC's Belvedere Classic Regatta and Great Schooner Race on July 13 and conclude with the Jessica Cup at StFYC on October 19.
Whiskeytown Sailing Club welcomes trailerable sailboats to Whiskeytown Lake west of Redding on May 25-26. In the opposite direction on vastly different boats, California Offshore Race Week will kick off on May 25 with the start of the Spinnaker Cup, presided over by SFYC west of Angel Island. Monterey Peninsula YC will receive the racers. On May 27, they'll send them off to Santa Barbara YC in the Coastal Cup. The SoCal 300 to SDYC will wrap up the race week with a May 30 start. New this year is the California 500, for really fast boats, starting in San Francisco on May 30 and sailing directly to San Diego.
Receive emails when 'Lectronic Latitude is updated.
SUBSCRIBE