Joyon Starts Attack on Solo Circumnavigation Record
If the off-the-water battles for the America's Cup disgust you, there is an antidote, and it's Frenchman Francis Joyon, who today started his assault on the solo around the world record of 71 days, 14 hours and 18 minutes. That record was set by Ellen MacArthur — who claims that she still hasn't recovered from the effort it took — with the trimaran B&Q/Castorama.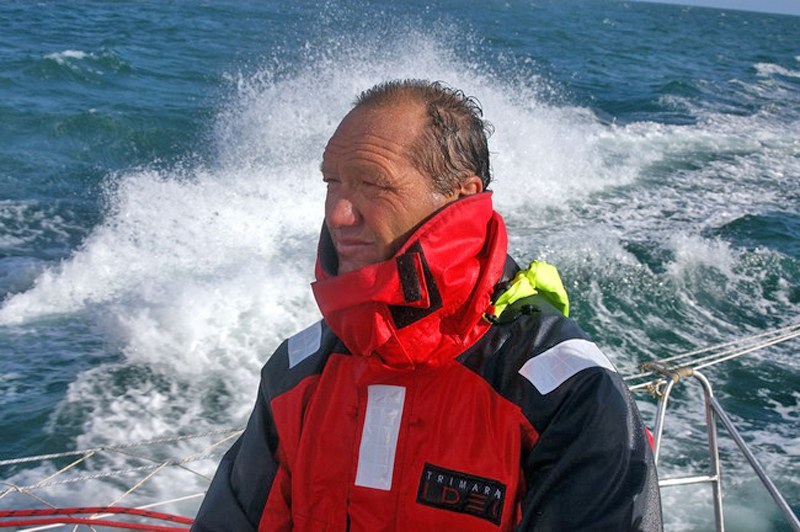 Joyon, who will be going after the record with his new 100-ft Irens/Caberet trimaran IDEC II, is a sailor's sailor. In 2004, using Bruno de Kersauson's hand-me-town 92-ft trimaran Sport Elec, he knocked an astonishing 20 days off the solo around the world record. To put it in greater perspective, without the aid of a weather router, and using 10-year-old sails, Joyon came within 24 hours of beating the old crewed around the world record set with the same trimaran. It was his solo record that MacArthur nipped by a small margin.
The following July, Joyon beat the 11-year-old TransAtlantic record, setting a 24 hour record of 543 miles in the process. Tragically, he lost the boat a few hours later, driving her on the rocks of France after falling asleep.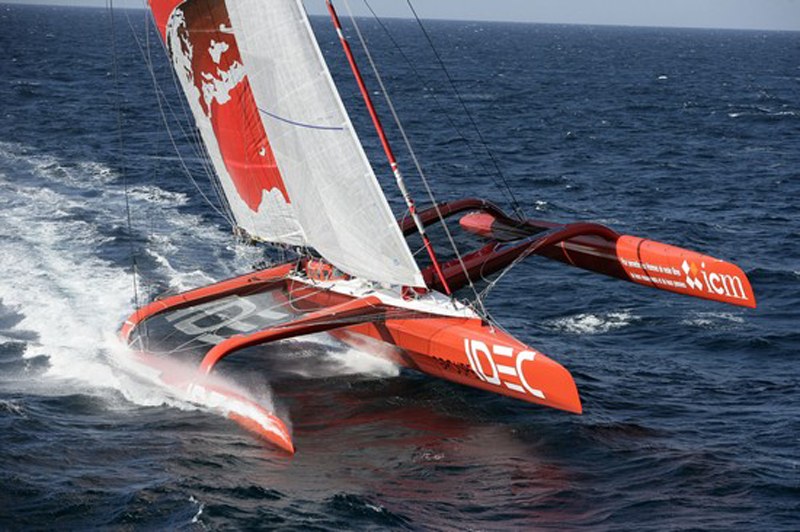 Looking for a heroic figure in sailing? Look no further than the 57-year-old Joyon. You can follow his assault on the record at http://www.trimaran-idec.com — although there is no English translation.
Receive emails when 'Lectronic Latitude is updated.
SUBSCRIBE