Jeanne Socrates Passing Cape Leeuwin
As of this morning, Jeanne Socrates' Najad 380 Nereida was just passing Australia's Cape Leeuwin. For the last few days Socrates has been dealing with 20-ft seas and gale-force winds, causing her a few headaches in the form of a destroyed wind generator, damaged radar mount and displaced windvane rudder. None threaten her safety or her attempt to set a couple of records — the oldest woman to solo circumnavigate nonstop (unofficial) and the first woman to do so starting from North America — but she is working on a solution for the most important: the windvane.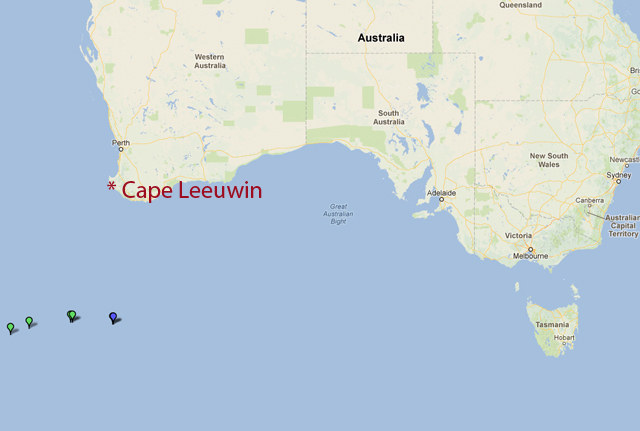 "I want to try to get it back in action because it would save a lot of battery power," she said today. "But it will have to be done in calm seas, possibly at anchor in Tassie (Tasmania)." The good news is that the 70-year-old solo circumnavigator has plenty of fuel aboard to charge her batteries with a generator for the rest of her trip.
For those following along, be aware that her logs are seeing the occasional delay in being posted to her blog. If you click on 'Travels', then 'Where is Nereida', you'll find her daily position report.
Receive emails when 'Lectronic Latitude is updated.
SUBSCRIBE