We've been on assignment in Mexico — lucky us — for all but three days since the start of the Ha-Ha in late October. We sailed over to Banderas Bay in early November, and in mid-December sailed down the Gold Coast as far as Barra de Navidad, which is where we are now. Our impressions:
While it can get cold in the Sea of Cortez in the winter, the temps have been salubrious on the mainland. The days haven't been too hot, meaning mid-80s, and we've never needed more than shorts or t-shirts at night. Some women like to bring a light sweater for the cooler evenings.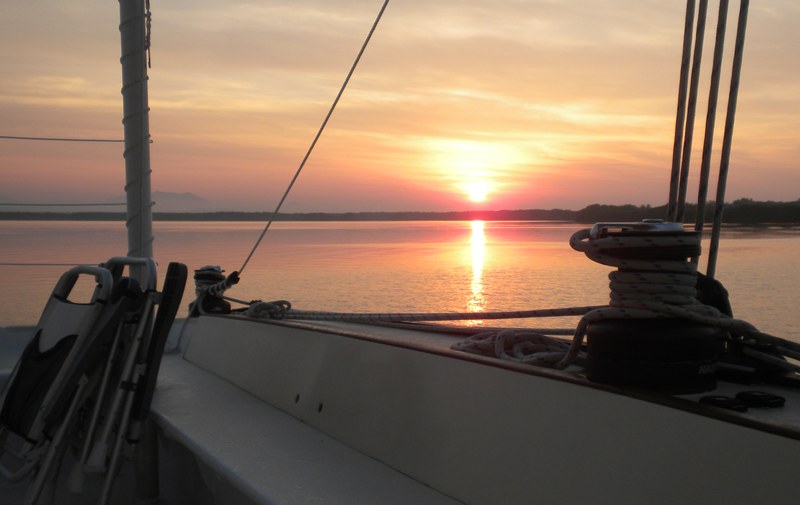 The water temps have been pleasant, too. There was some cooling in Banderas Bay (Puerto Vallarta) in early December from the high- to then mid- and then low-70s, but farther south along the Gold Coast, it's back up to the mid-70s. We stayed in the water for more than an hour the other day cleaning the bottom at the well-known Secret Cove, and didn't even feel a chill. It helps that the air was warm. We were surprised to find that we're not the only ones who view cleaning the bottom as a Zen experience.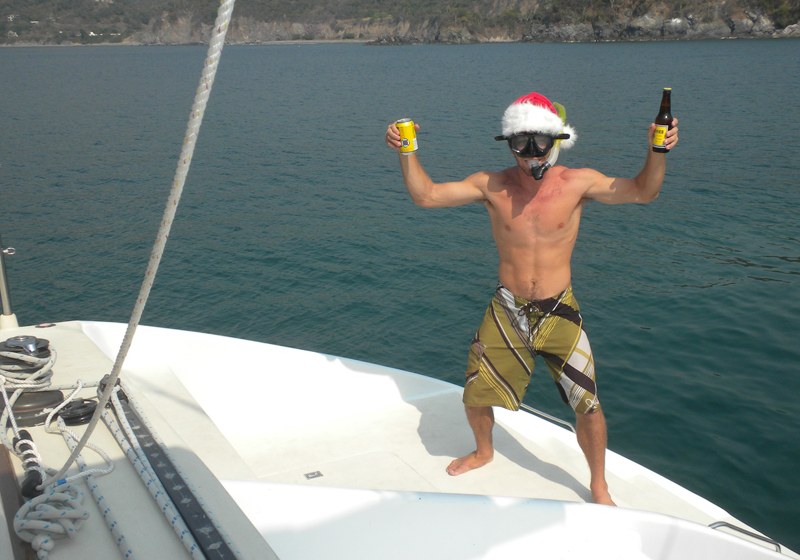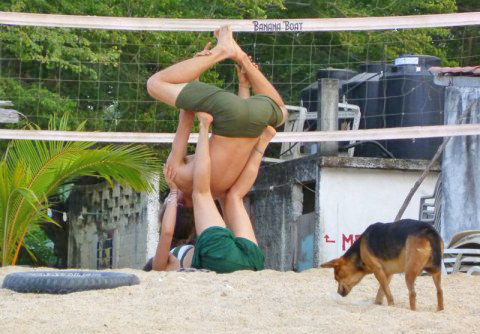 While you can't count on winter sailing conditions to be as reliable in Mexico as in the Caribbean, we've had some great sailing. The first two legs of the Ha-Ha offered some fantastic sailing. While we had to motor the 280 miles from Cabo to Banderas Bay, some folks had great sails almost all the way across. We had some wonderful pleasure sailing on Banderas Bay, and our first day south of Cabo Corrientes down the Gold Coast, it blew 12 to 15 knots of wind from the aft quarter. Filthy bottom and all, we still hit the low teens during a simply fabulous spinnaker run. And yes, it was tropically warm. Had a little excitement, too, when a relentless tail slapper of a whale forced us to un-gybe in the middle of the act and risk driving Profligate up on a rocky shore. But we survived.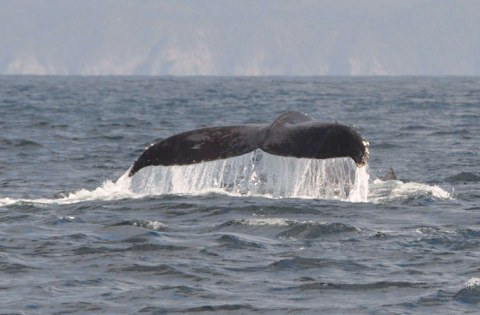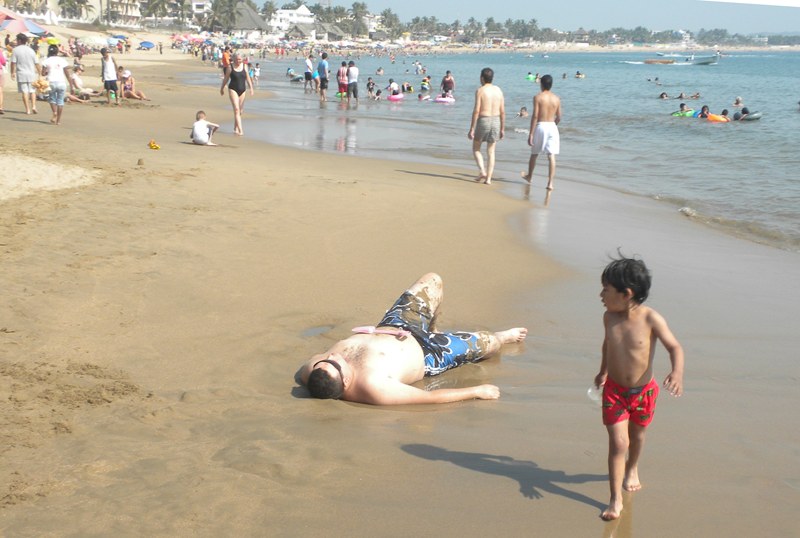 We can't remember having seen so many whales before. They've been everywhere, particularly along the Gold Coast. And they've been polite enough not to ram us. We've also seen as many or more large turtles than ever before, so the conservation efforts are really helping. While five miles offshore, Louis Kruk of the San Francisco Bay-based Cirque took a great photo of . . . a barn owl! You don't see them out at sea all that often.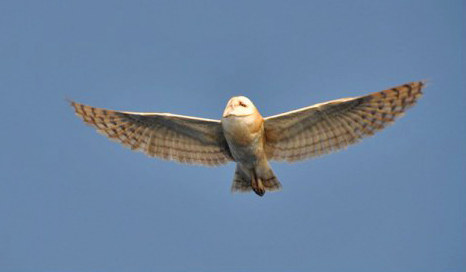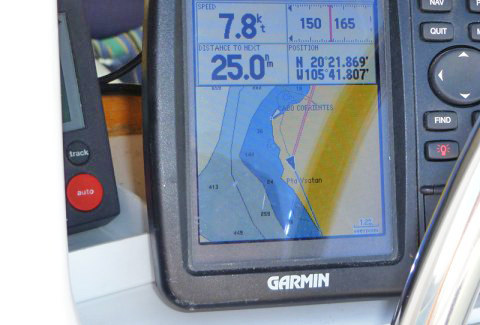 The people of coastal Mexico are sooooo sweet and nice, and despite having so few material things, are relentlessly happy. Maybe they're happy because they have so much less crap, and therefore derive their happiness from family, friends and new acquaintances. It's the god's honest truth that we haven't seen a frown or a sulk, or been treated rudely since we were in the States. Nor have we once felt concern for our personal safety. Well, except when on one of the local buses, which was pretty beat up. Fortunately, it didn't go much more than 15 miles an hour.
Nonetheless, the fact that the U.S. media keeps suggesting that all of Mexico is as dangerous as parts of San Francisco, Oakland and Richmond, has had a huge effect. While tourism in the Puerto Vallarta area seems pretty strong, the outlying areas have definitely been hurt. Since many people in Mexico, particularly along the coast, rely on tourist income, they are really suffering economically. Think about that the next time you light up a bowl of Mexican weed.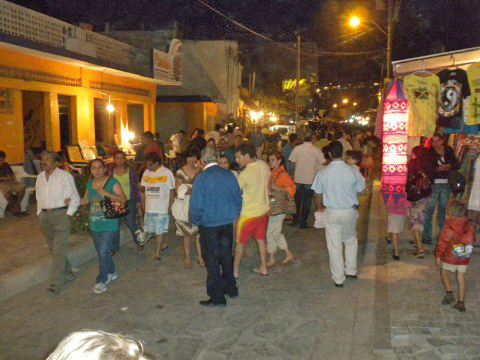 While the Ha-Ha had a record number of paid entries, the number of cruisers is clearly off from previous years. And the further south you get, the more off it seems to be. For instance, earlier in the week we saw only six cruising boats anchored in Tenacatita Bay, whereas a few years ago we would have seen 30 to 40. The 'land grab' dispute may have discouraged some visitors, and you can no longer complete the 'jungle cruise'. And down in the Barra Lagoon for Christmas, there were only 23 cruising boats, and the Barra Marina wasn't even full. These numbers are way off.
Nonetheless, the cruisers who are here, are loving it. In Barra, there is the usual mix of first-year cruisers, folks who are back for their second, third, or fourth season, Americans who brought their boats down 35 years ago and decided to never go back, and foreign cruisers. There are two sets of very experienced Aussie cruisers who bought boats on the West Coast expecting they'll be able to cruise for several years, then recoup all their costs when they sell the boats in Oz. Yet they are pretty happy right here in Mexico. As Peter and Cheryl Ainsworth of the Fremantle-based Hylas 47 Stolen Kiss report, the booming economy in Australia — home of full employment — has resulted in skyrocketing prices. "Our yacht club back home announced a great special on Corona Beer — $6 a bottle," Peter laughs. "We buy it here at places on the beach for just a dollar!"
And then there's the hard-to-find Aussie guy on the 40 or so foot sloop named Super Tramp. He's on his fourth circumnavigation. We need to track him down for a story.
You can live pretty pretty inexpensively in Mexico. Up in Punta Mita the other day, we got our haircut at a 'Salon Aesthica' for less than $5. And it's the best looking thing about us. Doña de Mallorca got her hair done, too, also for less than $5. While you can spend all the money you want on food in Mexico, you can also dine out on the cheap. We had lunch yesterday at what used to be Philomena's place in Melaque, overlooking thousands of Mexicans playing in the surf and the anchored boats in the distance. Both de Mallorca and we had delicious and filling lunch plates, hers being pollo and ours being carne asada, plus one beer. The total was $10 U.S., the Sol beer having cost just 80 cents. For dinner, de Mallorca had a filling pollo pozole, while we had a filling pork pozole. The total cost was less than $5. Soup is good food, but this was 10 times better than anything Campbells has ever put in a can.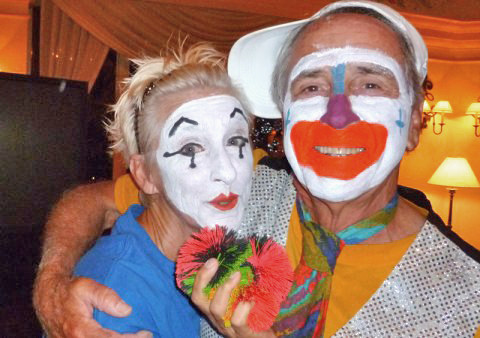 As for things to do, there's just not time enough time in the day. Or night. Yesterday evening, there was a waterfront place holding some kind of a private party. But the band, which played a hilarious Mexican version of polka music, and which had everybody from infants to grandmas dancing for hours, was so much fun, we just had to slip in for a cocktail. No problem, of course. And much fun and laughs.
We'd also be remiss if we didn't mention how hard the people of Mexico work. Sweet Jesus, do they put out, and always with a smile. In return, they make just enough to keep their family fed with the most basic food in the most basic of shelters.
No place is perfect, of course, and our biggest gripe about Mexico is the litter problem. It's even worse than the U.S. was in the early '60s. The government is trying to educate the people, but progress has been slow.
Of course, we're not perfect either. While we did get a Telcel memory card for our computer, we neglected to get one for our iPad. We can't tell you how much we miss waking up in our bunk in the morning and rolling over to all that baby offers.
We hope all of you are having a wonderful holiday season, and want to assure all of you who have a dream of cruising Mexico, that it's a dream well worth pursuing.
Receive emails when 'Lectronic Latitude is updated.
SUBSCRIBE