We've introduced you previously to the 2018 Golden Globe Race, but just a quick reminder — it was conceived in celebration of Sir Robin Knox-Johnston's first-ever nonstop solo circumnavigation of the globe, in 1968's Sunday Times Golden Globe, aboard his Atkins-designed ketch Suhaili.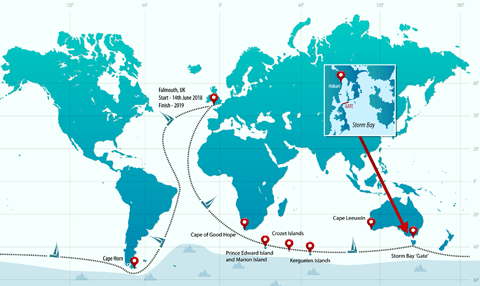 Entries are closed as the 30 spots have been claimed. Over the past two weeks four skippers have retired (Fabrizio Ladi, Antonio Martinez, Luc Marry and Edoardo Raimondo), moving four entries from the waiting list to the provisional entries list (Loic Lepage, Graham Applin, Francesco Cappelletti and Federico Beccaria). Six remain on the waiting list.
"Sadly, we have lost our only Westsail 32 and skipper, which is the closest production boat design to Suhaili," writes event founder Don McIntyre. The Westsail 32 sailor, Antonio Martinez, was one of four Americans entered. "The exciting news though is that there are two Suhaili replicas under construction and a third being considered. Sir Robin has completed the major part of a three-year restoration of Suhaili, and she is in the water sailing once again. She will be looking smart as our official start boat in Falmouth."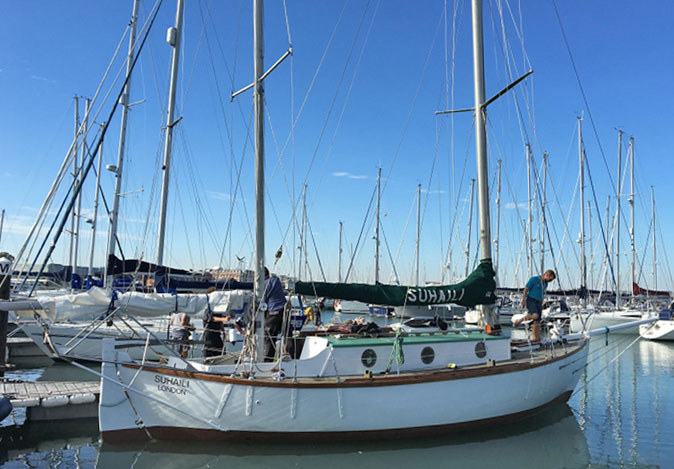 On June 14, 2018, Suhaili will make a 50th anniversary crossing of the original start line in Falmouth, and then all the GGR entrants will sail past during a parade honoring Suhaili and Sir Robin. The race will start on June 16. A race village will be open a few weeks ahead of the start.
Plans are already underway for a 2022 Golden Globe Race, and the intention is to hold the event every four years.
Going to be in Paris for the boat show this December? The Golden Globe Race will hold a media and public briefing there on December 6. "Many of the skippers will be attending, and certainly our French contingent will all be there," says McIntyre. See www.mcintyreadventure.com/goldengloberace.
Receive emails when 'Lectronic Latitude is updated.
SUBSCRIBE