San Francisco Fleet Week officially begins today, and the Coast Guard has been tasked with keeping everyone safe.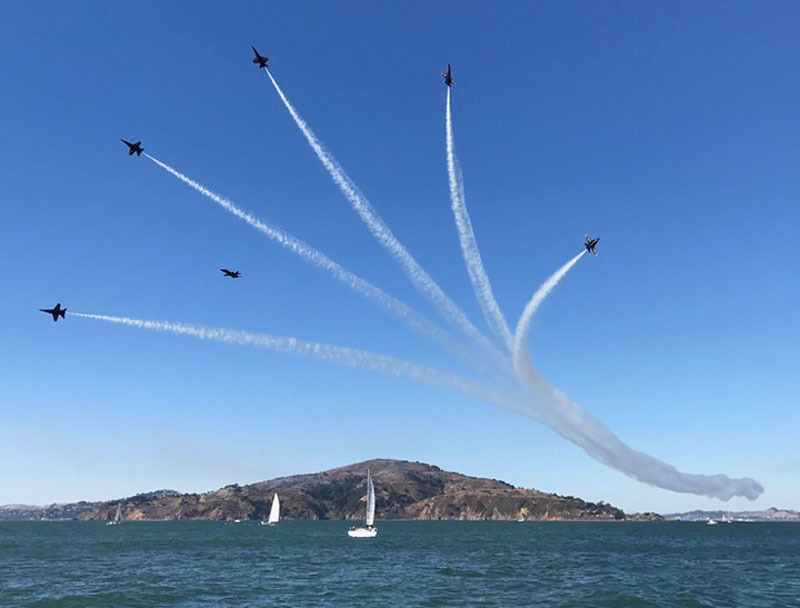 Ship tours and displays from multiple branches of the armed services are scheduled, as well as that of "our Canadian partners." (Apparently we're still allies with our neighbors to the north, now that a trade war with them has been averted.) The Coast Guard, Navy, Marine Corps, the California Air National Guard's 129th Air Rescue Wing and the Royal Canadian Navy are scheduled to participate in Fleet Week events along the San Francisco waterfront.
"The public can expect an increased presence of Coast Guard vessels in the San Francisco Bay to ensure safety and security for mariners and participants," states a USCG press release.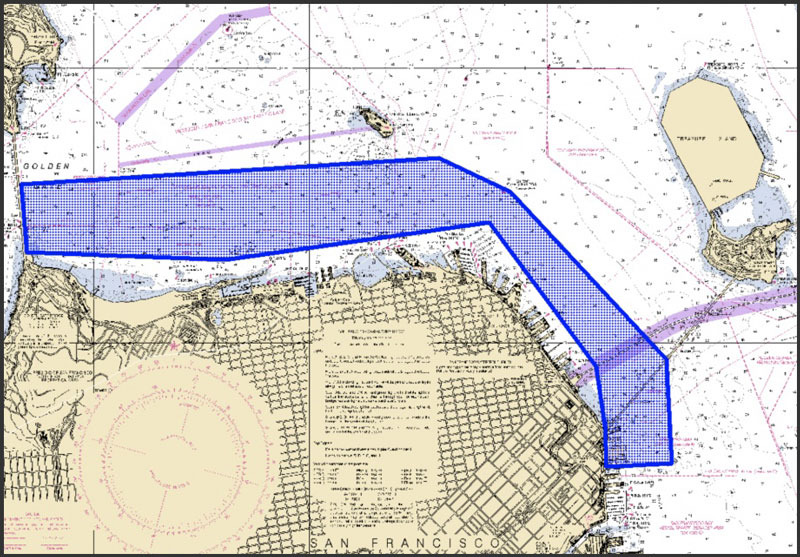 During on-the-water Fleet Week activities October 4-9, traffic will be restricted throughout most of the Central Bay from the Golden Gate Bridge to south of Alcatraz, to just south of the Bay Bridge. The Parade of Ships will pass under the Golden Gate Bridge, and vessels will proceed to their assigned piers. A 500-yard protective zone will also be enforced around each military vessel the entire time they are in port.
From Friday to Sunday, the Navy's Blue Angels are scheduled to fly in the air show from noon to 4 p.m. The regulated area for safety will also be in effect during air show practice on Thursday, 1-5 p.m. Other performers in the air show will include Navy Leap Frogs, stunt biplanes, a USCG rescue helicopter, and more jets.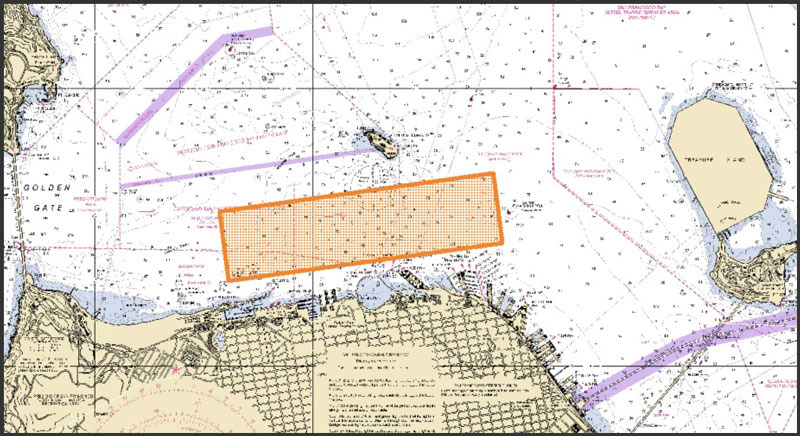 "Mariners should monitor VHF-FM channel 16 for up-to-date information regarding these regulated areas for safety and security," says the USCG.
Along San Francisco's piers, ship tours will be free and various ships will be open from Wednesday, October 3, through Monday the 8th. A Humanitarian Assistance Village and STEM Education Center will be set up along the Marina Green on Friday-Sunday, 10 a.m.-5 p.m. Additional on-land activities include a veterans' art exhibit and resource fair, a K-9 heroes 'Bark at the Park', and free concerts. Learn more at fleetweeksf.org.
Receive emails when 'Lectronic Latitude is updated.
SUBSCRIBE