Fiji Regatta Week Kicks Off on Friday
Back for its 37th running, the annual Fiji Regatta Week at Musket Cove will kick off on Friday in western Fiji. Like almost every sailing event of 2020, the fate of this year's regatta was uncertain until just a handful of weeks ago, when the organizers were able to set new dates and begin promoting the event. Scaled back from the normal week-long event that attracts around 100 yachts, this year's regatta has been compressed to four activity-filled days for 40 to 60 boats. With boats ranging from a couple of small local racing multihulls under 30 feet all the way up to a former Whitbread maxi yacht and a former Vendée Globe racer, the 2020 Fiji Regatta Week may be smaller than normal but should be no less exciting.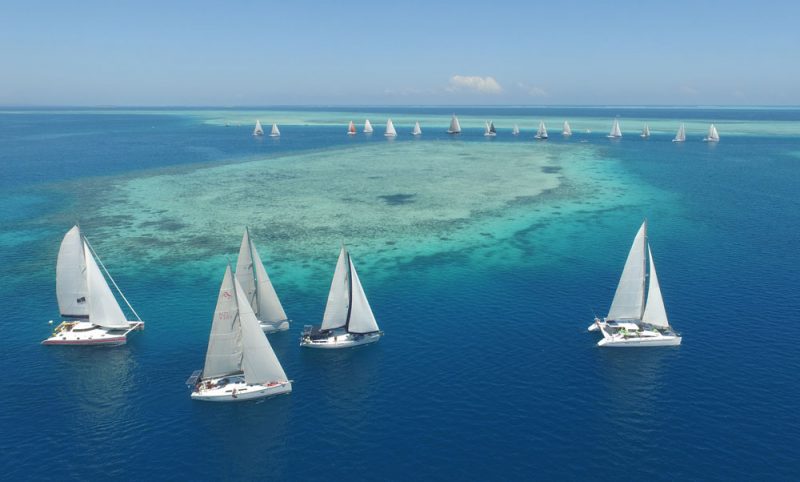 The quickest West Coast boat in Musket Cove right now looks to be Dr. Tom and Lynn Petty's custom Wylie 60 Roxanne. When the boat was new, Tom raced it doublehanded to Hawaii in the Pacific Cup with Skip Allan before taking off on an extended family cruise that involved homeschooling their two children in New Zealand. Now, these former Moore 24 owners are excited to take on another Fiji Regatta Week at Musket Cove.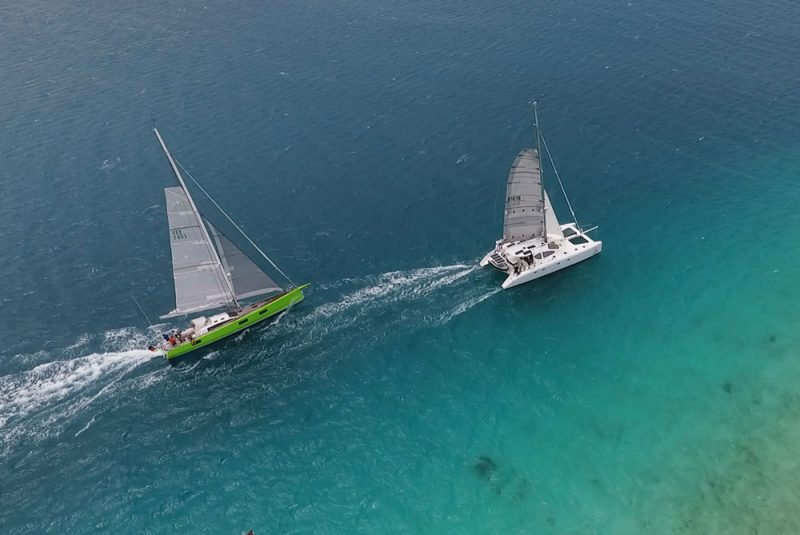 Other notable West Coast boats include Gregory Newman's Berkeley-based Caliber 40 Rapture, a veteran of the 2018 Baja Ha-Ha. Back for another Fiji Regatta Week is San Diego's Kurt Roll, a Ha-Ha and Transpac veteran himself, who is now based in Fiji on his S&S 37 Ellie. Formerly based in San Francisco but now a legal Fiji resident and local business owner, this writer and his Peterson 34 Quiver will be in attendance at the regatta. However, Quiver will stay off the racecourse as this writer is doing media work for the regatta. We're sure there are many other interesting West Coast boats and owners participating in this year's Fiji Regatta Week. We look forward to catching up with them throughout the week for a future article.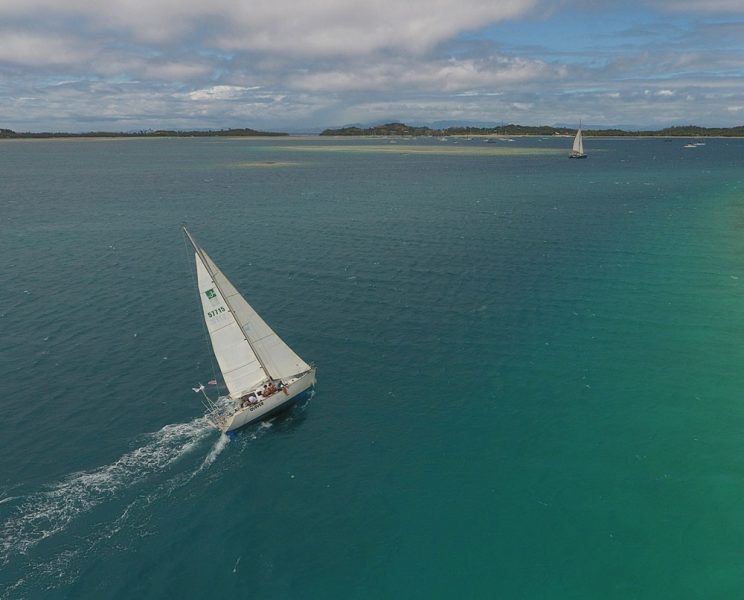 After a week of light, fluky winds and frequent showers due to a trough of low pressure situating itself over the South Pacific island nation, the southeast trades and sunny skies that the regatta is famous for should come back to play a starring role in 2020.
First up on Friday will be the first round of the Port Opua Hobie Cat Challenge in the inner lagoon before the first big boat race of the week, the Sandbank Race, typically a windward/leeward race of about 10 miles that involves navigating a tight reef pass before sailing to Namotu Island and back. Saturday, which also marks the 50th Fiji Day celebration to honor Fiji's independence from British colonial rule, will include the second round of Hobie Cat match racing before the inaugural SUP Challenge in the Bay, a running race, and a pirate party in the evening. Sunday's main event is the Marsden Cove Marina Around Malolo Classic. The event will finish on Monday with the Hobie Cat finals and a downwind SUP race from Namotu back to the island bar.
Look for a full recap next week after the regatta.
Receive emails when 'Lectronic Latitude is updated.
SUBSCRIBE