Delta Meets Bay as Cal Maritime Academy Student Sails the Gap
The day after turning 19, Takoda Fletcher got his USCG captain's license, and the rest is history. As a student of Cal Maritime Academy Fletcher is doing the most when it comes to on-the-water pursuits. From sailing boats like the Santa Cruz 50 Bay Wolf for Captain Kirk's San Francisco Sailing Charters, to moving boats bigger than this writer's imagination — he's a Bay Area sailor through and through.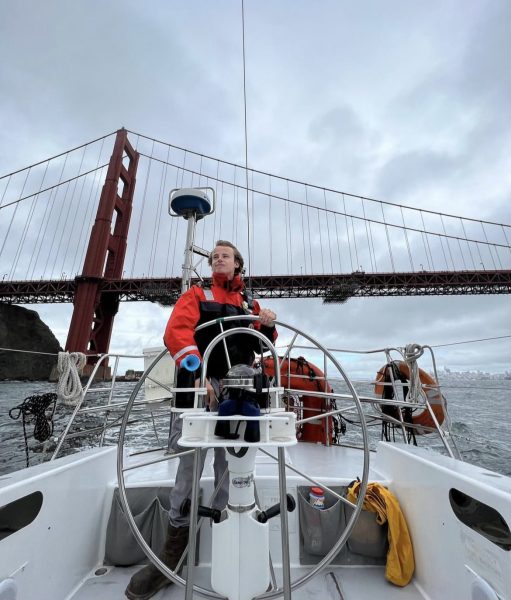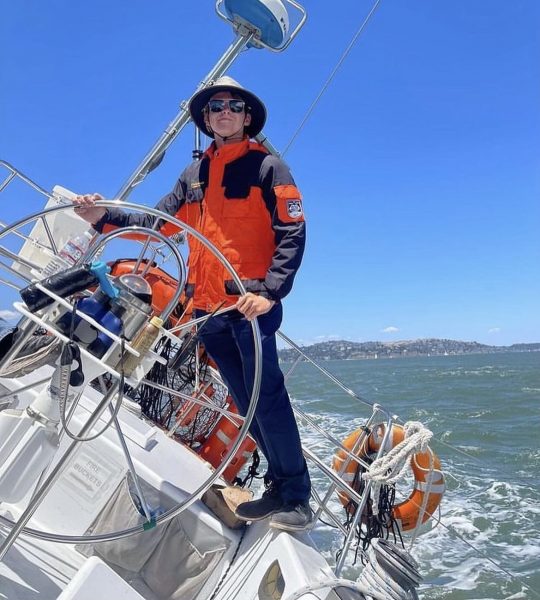 But here's the interesting twist: Cal Maritime is in Vallejo, sitting at the mouth of the Delta, the cruising ground and playground for summer-seekers in the Central Bay. Fletcher's sailing history sits squarely between his San Francisco Bay roots and his Delta influences from the academy.
The academy education is not for the faint of heart. "It's not a place you go to party. You get a really high-quality sailing education. Most grads can expect to make six figures after graduating, but it's a brutal slog, says Takoda. Courses get more and more difficult as you go through," he admits. "You don't get a summer vacation, but that's because you're on a 500-ft training ship! It's the coolest experience ever, to go to the academy and learn how to run a big ship. At the end, you feel really rewarded that you got through."
During his time at the academy, Fletcher still found his way onto sailboats and sailed the Delta. "I formed a lot of connections in the Delta. I started remodeling a 50-ft tugboat for Bill Atthowe. He's one of my key mentors, and he has really supported me through my time at Cal Maritime. I would advise anyone who wants to become a sailor to find people who have already done it. Learn from them and follow their lead — I have several mentors, and it has been really critical as I have gotten better at sailing and got my captain's license," Fletcher says. Between classes and sailing and remodeling and being mentored, Fletcher has sailed throughout the Delta and the Central Bay. "I bought a 26-ft sailboat on Craigslist for $2,000, and I sailed it from San Mateo to Bethel Island to Stockton, where I finally hauled it out. I sailed it back to San Mateo, and it became my home."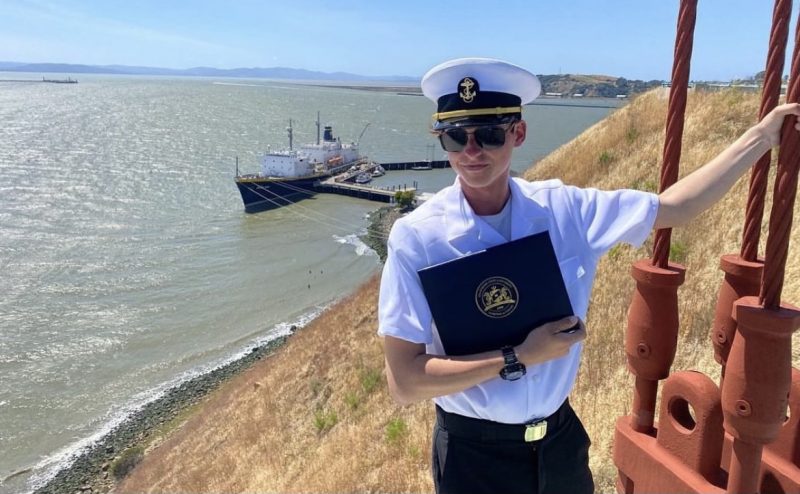 Now, with his 200-ton master's license, which allows him to sail vessels up to 120-ft long, he's "running all the yachts" in the Bay Area, including the lovely Monte Fino de Négoce, an 80-ft motor yacht on which he is the full-time liveaboard captain.
Sounds great, right? But Fletcher's story is not without its challenges. How did he start captaining for charters? He needed tuition money and found his way into chartering by walking up and down docks looking for work to use his education and passion for the maritime industry.
Fletcher can give good advice learned from his mentors over the years, and appreciates the sailing community in the Bay for its inclusivity. "There hasn't been difficulty here, as a gay captain. Everyone is very much open to gay people in the Bay Area. It's a very kind, accepting, fostering community."
When Fletcher was coming out, he worked more and more on his sailing career. "You can escape out to sea; that's the nice part about sailing," Fletcher says. "To anyone who is gay on a boat, or isn't out yet, or struggling with internal emotions that they can't express — take anything that you feel, and just know that there are people who love you in the world. Sailing has been one of the best outlets for me as a way to express myself and have a very successful career."
Editor's note as of 05 July 2023: Cal Maritime Admissions and Records personnel were not available for comment.
Receive emails when 'Lectronic Latitude is updated.
SUBSCRIBE