Delivery for Roy Disney's 'Pyewacket' Is Usually Across an Ocean
Sometimes your sailing life consists of sizzling down the West Coast in a turbocharged Volvo 70 with an ace team of performance sailors. At other times, your sailing life is just a trip to the mailbox.
After Roy Disney's modified Volvo 70 Pyewacket took first in its division in the PV Race in March, the sailing world suddenly hit the world's largest wind hole. There isn't a regatta on the horizon for months. The highly-anticipated Tahiti Transpac — which Pyewacket was keen to sail in — suddenly vaporized, and all crews were stuck in the stay-at-home doldrums.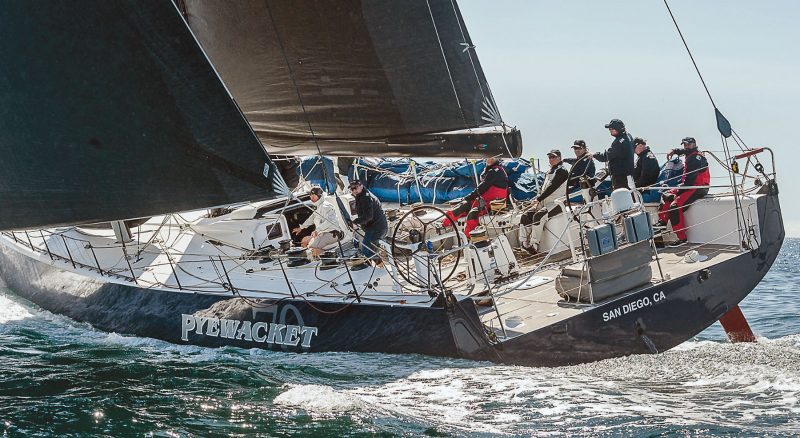 So what now? It was nice to get the following note from Olympic medalist and Pyewacket program manager Robbie Haines: "I'd like to thank you for sending Roy and me your great magazine monthly. We both really look forward to getting it."
We asked Robbie if we could pass those thoughts along, and he replied, "No problem. We would be happy to do whatever we can to help such a quality magazine that supports our sport. Cheers, and keep up the great job you and your team are doing at Latitude 38."
Thanks Robbie and Roy. We know they would much rather be getting Pyewacket ready for the now-canceled Transpac Tahiti 2020 but, in the meantime, we're happy to know Latitude makes a small contribution to the giant hole in their sailing schedule.
We're all looking for that next fresh breeze, so Pyewacket and everyone can get back out there soon. Summer is coming.
Receive emails when 'Lectronic Latitude is updated.
SUBSCRIBE