Baja Ha-Ha — Back to the Future
As sailors up and down the West Coast prepare for the 2021 Baja Ha-Ha, we'd like to take our readers back the future with this story in October's Latitude 38. The number of boats entered in the Ha-Ha has increased over time, with today's count standing at 194, and in both the September and October issues we shared profiles of some of the sailors who are heading to Mexico with this year's fleet. Here's a little of what we learned:
Many have ditched jobs, houses, friends and family back home to take a break from the mayhem on shore as they seek escape, simplicity, and camaraderie while crossing jibes with fellow southbound cruisers. For some, it's the first leg in a new life and the final leg of a lifelong dream. For others, it's a spontaneous pivot from a disrupted life back home. Some are taking WFH (work from 'home') to the extreme with a new aft-cabin-to-nav-station commute.
The fleet is migrating south through the Channel Islands and Southern California before congregating in San Diego and Ensenada. The annual Halloween-themed Kick-Off Party will actually be held on Halloween this year, the day before the fleet heads past Point Loma to start the 750-mile voyage south. Ready or not, the Mexico cruising season is coming and the people of Mexico are ready to welcome another fleet of Baja Ha-Ha cruisers.
One of the couples you will meet, if you're joining this year's Ha-Ha, is Andrew and Laura Park and their Jeanneau SO 440, Ever After. Andrew and Laura both work in the insurance business. Three crew will be joining them, along with Lucy, their Yorkie, who will be overseeing all operations. Andy started sailing 45 years ago in El Toros and Optis. Laura has been sailing for 10 years, beginning with a Ranger 20 on the Columbia River, and living aboard Ever After for the past two years.
Timan Eatherton and Ari Davalos from Sausalito will sail aboard their Allied Princess 36, Hosea. Timan, 37, is a sailboat technician, while spouse Ari is a mystic. It's always good to have a combo of the practical and the supernatural on a boat. During the past six years, Timan has sailed San Francisco Bay while working as a sailboat technician for Modern Sailing School and Club. His entire focus has been sailing-related, and while he enjoys keeping the 26 sailboats at the school running, his true dream is to slowly cruise around the world.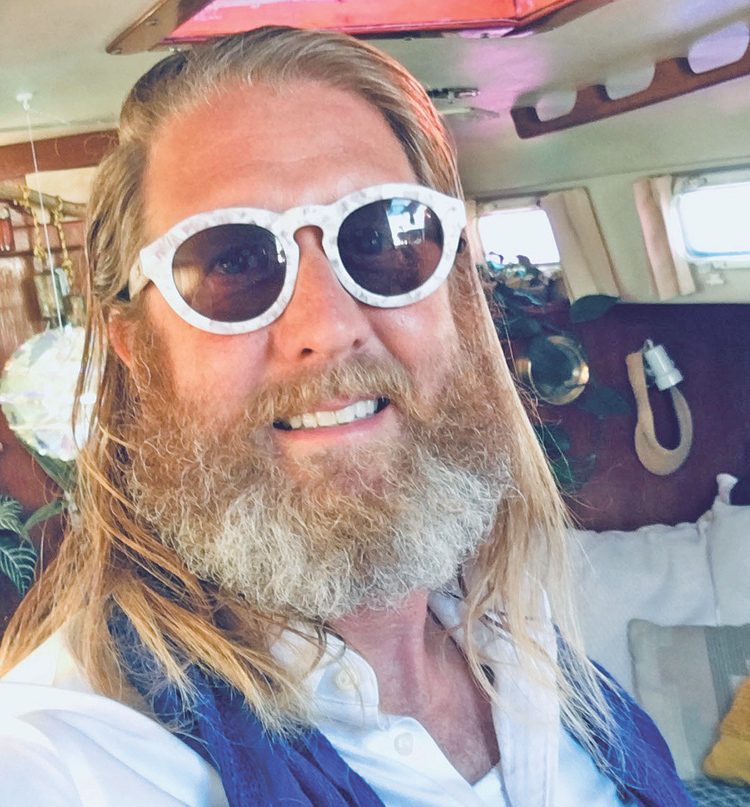 Todd and Shana Forsman and their family will sail south aboard their Hunter Legend 37, Endeavor. Todd, 41, a consultant, and his wife Shana, a physician's assistant, will be sailing with their daughter Gabriela, 7, and their son Zacharias, 6. How cool is that? They will have two other adult crew. The kids go by Gabby and Zachy, and like all kids they will be looking forward to hanging out with other kids. Maybe even start their own Kids' Ha-Ha Radio Net. In past Ha-Ha's, parents weren't allowed on the kids' net.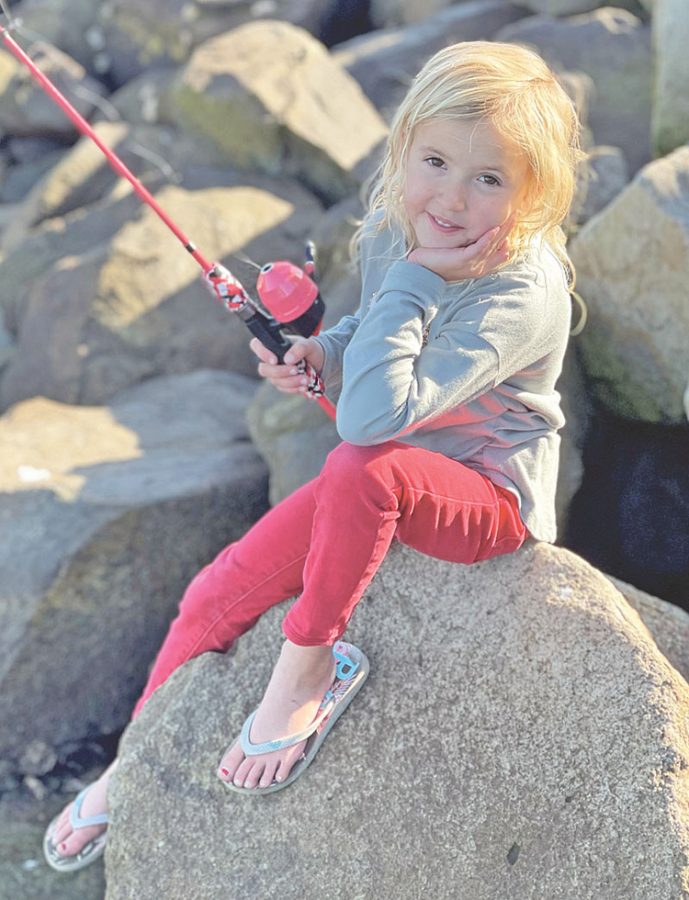 These are just three of the profile we've shared in the magazine. Go to Latitude 38 to read the full stories of these and other 2021 Ha-Ha sailors.
Looking farther north, we welcome sailors who have had to travel the extra miles to reach San Diego for the start of the Ha-Ha.
What started out as a 10-year goal to go cruising has become a reality in only half the time for Leah and Kyle Mackenzie of the Seattle-based Gulfstar 44 Jubel. In the last three years, they've explored the PNW, Canada and as far north as Alaska, all in preparation for a planned circumnavigation. Things have gone so well that now, says Leah, they're ready for "warmer climates, turquoise water, and palm trees."
Jubel left Victoria in mid-August, spent September in the Bay and has been proceeding farther south at a semi-leisurely pace, with planned stops in Newport, Dana Point and the Channel Islands. Kyle is already a Ha-Ha veteran, having participated in the 2000 edition with his parents when he was just 10. Leah had no sailing experience until five years ago, when they bought their first boat, an Ericson 29. "I instantly fell in love with the sea," she says. And the skipper, too — the couple tied the knot aboard Jubel last September.
Scott and Moira Fisher of the Endurance 35 Arctic Willow have a problem that no American Ha-Ha entries have ever had to deal with: At the time of the original writing, the US border was not yet open to 'non-essential' boat traffic! Indications, rumors and hopes are that it will have opened on September 21, but, says Scott, the chatter is not too positive on the sailing/cruising blogs that he frequents. "To my knowledge, nobody in this neck of the woods has moved south yet," he says. While this wrinkle might deter some Canadian cruisers from even coming, Scott and Moira are Mexico cruising veterans, and the lure of mañana-land is strong. If worst comes to worst, Arctic Willow may leapfrog the US West Coast entirely and join the Ha-Ha fleet from Ensenada.
As it turned out, the border closure was extended to October 21. We can only assume that Scott and Moira took the leapfrog option and are safely on their way to Ensenada.
Receive emails when 'Lectronic Latitude is updated.
SUBSCRIBE