A Solo-Sailing Mountain: Point Reyes and Back in a Day
On Memorial Day weekend, singlehander Graeme Lowe decided to attempt a "crazy but incredible" race against time. The skipper of the Berkeley-berthed Baltic 38 Merope had been planning a solo passage to Drake's Bay over late May's holiday weekend, but because rough conditions were forecast for his anticipated two-day trip, Graeme reconsidered his original plan, and attempted a round trip to Point Reyes in a single day  — hoping to make it back into the Bay before sunset.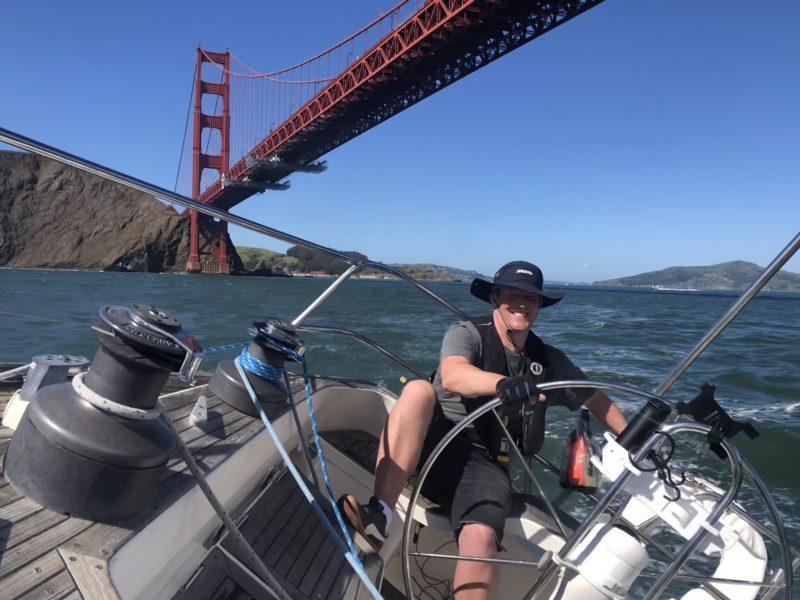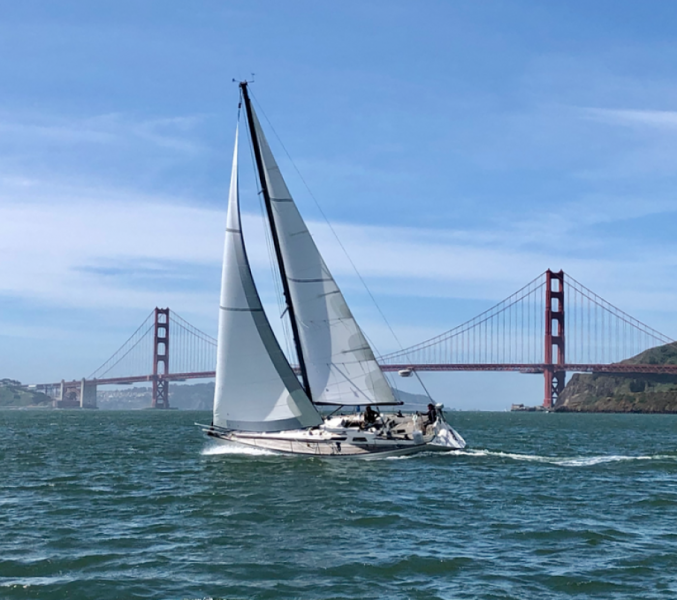 Social distancing and stay-at-home orders have made it difficult for skippers to find crew, and outdoor activities have been limited to the company of household members. None of this stopped Graeme, who has been singlehanding in the Bay frequently — taking a GoPro along to share his trips on a 'slow TV' YouTube channel — and sometimes venturing outside the Golden Gate. With two days ahead of him, Graeme decided to take the plunge and sail Merope to Drake's Bay, a trip he had done one year ago with two other boats, on his own this time.
"I found sailing outside the Bay more rewarding, maybe because it's more challenging as I'm not as familiar with it. So I'm frequently trying to figure out ways to sail outside the Bay. In a perfect world, I would have been able to drop anchor up there and spend the night, but because I turned back that first day [Friday, May 22], I couldn't: I actually had to be at work on Sunday."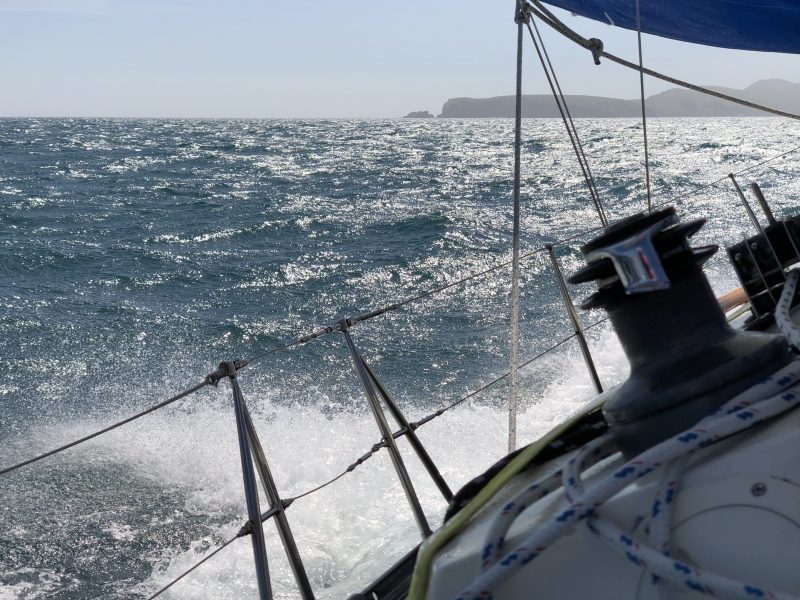 After a late start from Berkeley on Friday morning, Graeme's plan was just to "dip out and see." Unfortunately, a system offshore had created  rough coastal conditions, both for sailing to Drake's Bay and for anchoring there. Shorthanded and without a windlass, Graeme did not feel comfortable taking the chance: "The swells were really big and the wind was too much. I got out just a little bit past Point Bonita and decided to come back. That first day, turning back was a pretty easy decision. So I  came back in and pulled up a mooring ball at the Sausalito Yacht Club."
That first attempt gave him more confidence and determination to try again the next day. After a morning coffee, he departed from Sausalito, hoping to get more of a breakfast underway. "Next thing I know, a few hours into it, I'm looking at the chart and calculating my ETA. I decided that if I could make it there before 4 o'clock, then I would continue and if, at some point, things set me back, I made the commitment to myself that I would turn back".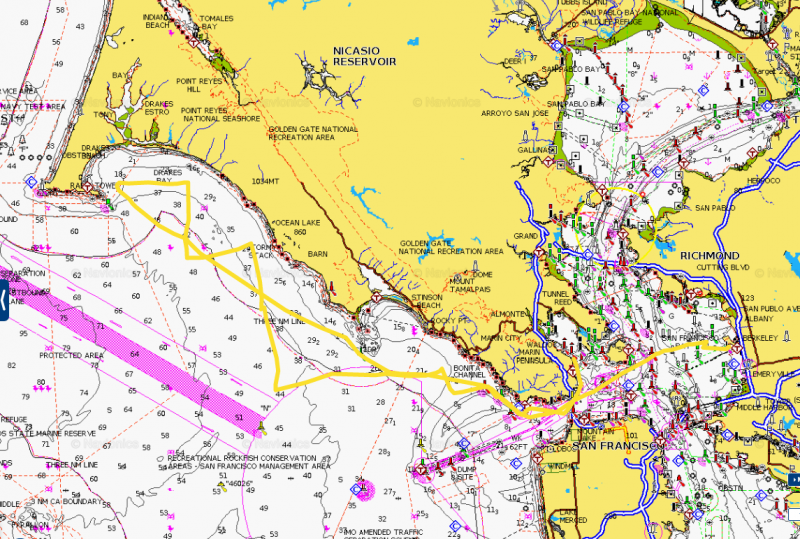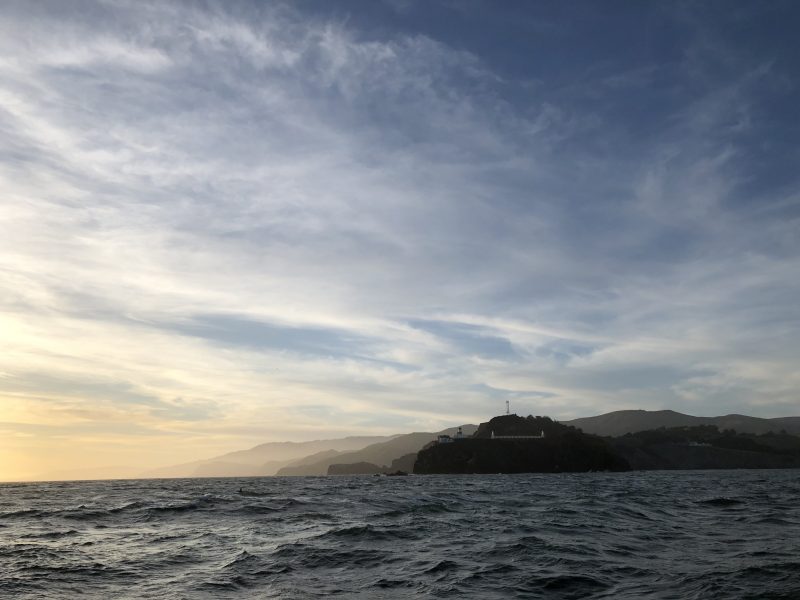 After a wild beat up in strengthening winds reaching mid- to high 20s around Point Reyes, Graeme finally made it to Drake's Bay, achieving his goal of less than 30 feet of water at 4:15 p.m. — "right on the edge" — only to bear away and finally set a course that allowed him to fix up a snack below deck.
After such an intense upwind leg, "the way back made it all worth it." Graeme remembers coming back through the Golden Gate as one of the best moments of his trip. "I've done that so many times before, but this time, it felt so magical, having been sailing for 12 hours at that point. Perfect conditions for it: following seas, beautiful setting sun, birds, porpoises," and above all, a great sense of accomplishment.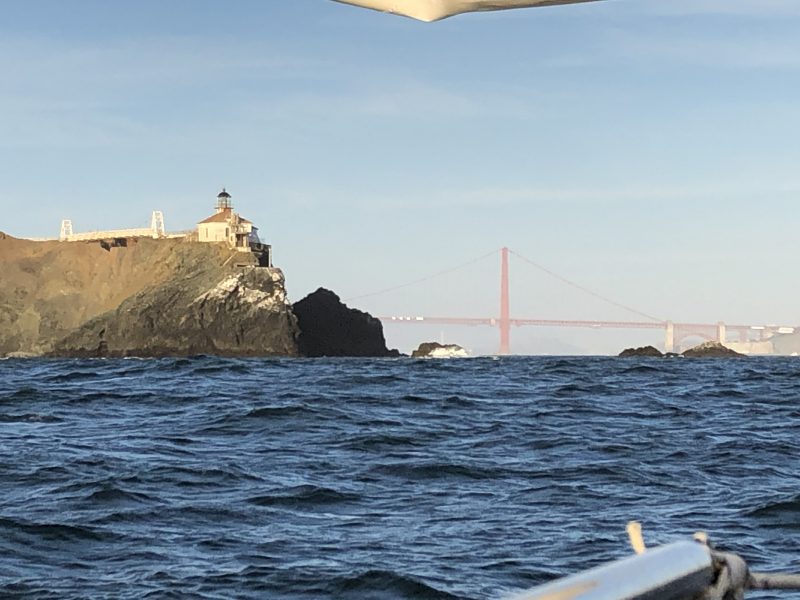 "I don't climb mountains, but that's what I imagine people feel when they do. It's uncomfortable and it pushes you; it challenges you in ways that you don't really anticipate until you start. But then that makes that view from the summit all that much better, because you feel like you have actually accomplished something."
Receive emails when 'Lectronic Latitude is updated.
SUBSCRIBE