Late tomorrow, there may be some relief from the deadly Camp Fire, and the hundreds-of-miles-long blanket of dense, smoky smog that's been choking the Bay Area for well over a week. With rain forecast for Wednesday — which may help extinguish the last of the fire up north — winds are expected to shift to the south late on Tuesday. Current air quality in the Bay Area is said to be among the worst in the world, edging out cities in China and India.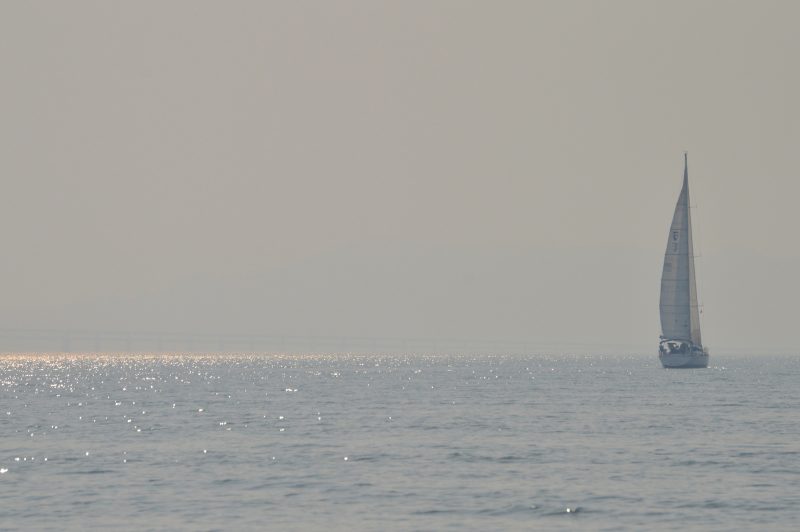 On November 8, strong, dry winds raged through the Sierra Foothills, about three hours northeast of the Bay Area. Without warning, an inferno swept through the town of Paradise (where Latitude used to be printed) at a rate of 1000 yards a minute. As of today, 77 people have perished in the fire, Paradise is said to be completely leveled, and the smoke has stretched from Mt. Shasta to San Jose. Meanwhile, in Southern California, over 700 buildings have been destroyed.
Here in the Bay, a few minutes outside cause the throat to burn a little and the eyes to water. Most people have taken to wearing the now-coveted N95 masks, which stores are struggling to keep in stock.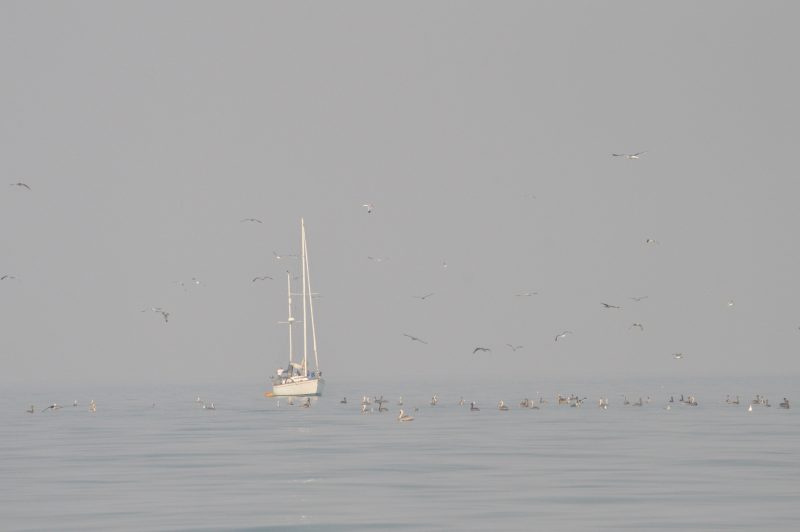 California sailors: How have you been faring through the fires and smoke? Has there been any refuge for you on the water or in your boats? We'd like to hear from you; you can either email us here, or comment on this story below.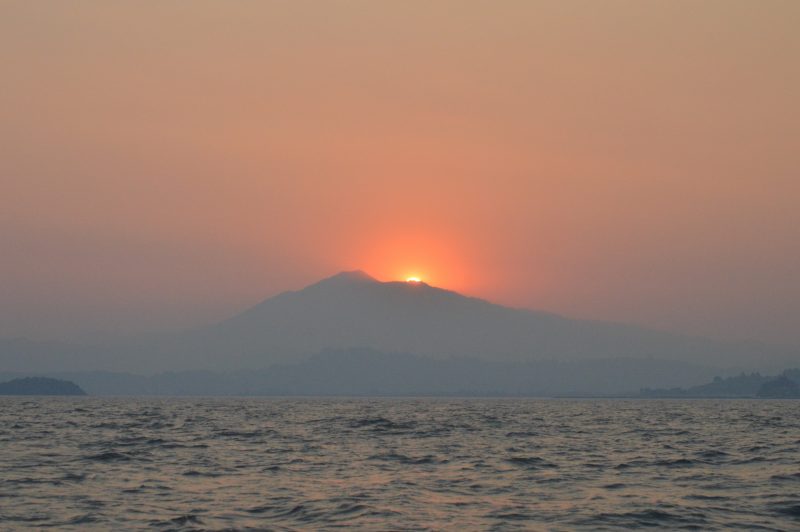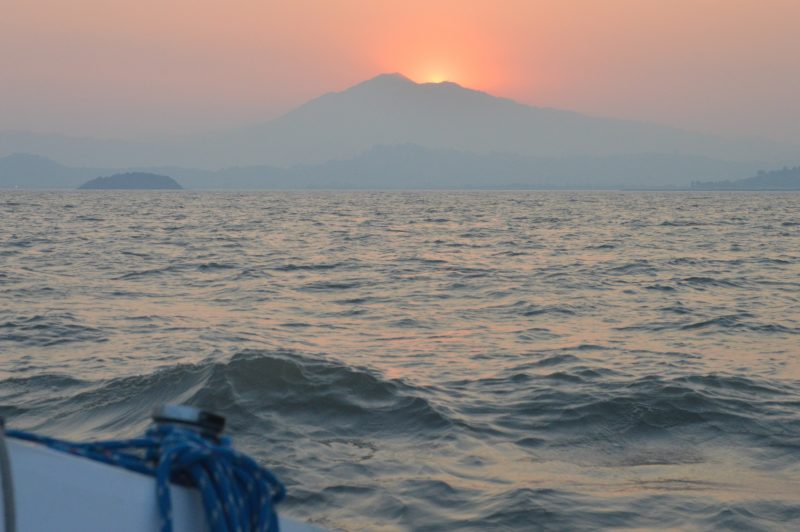 We're sending our best to all those affected by these terrible fires.
Receive emails when 'Lectronic Latitude is updated.
SUBSCRIBE