If you've followed the Ronstan Bridge to Bridge over the last 20 years, you know you can make it from Vista Point in Sausalito to Yerba Buena Island faster than the fastest Uber driver. And so it was again this year. Perennial winner Johnny Heineken took his sixth win in the kite division with his fastest time ever at 11 minutes, 4 seconds — the course record still stands at 10 minutes, 31 seconds.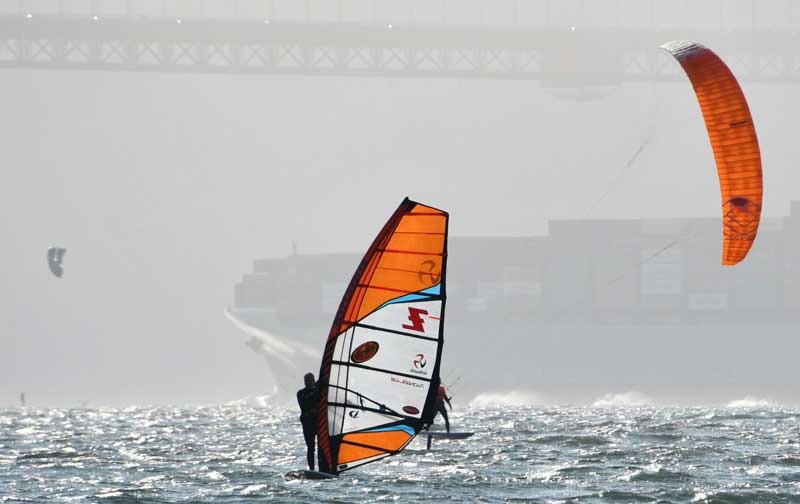 What's the secret? As Johnny explained, "You take out the biggest kite you can hang on in the big breeze at the North Tower so you have plenty of kite power as the wind fades approaching the Bay Bridge."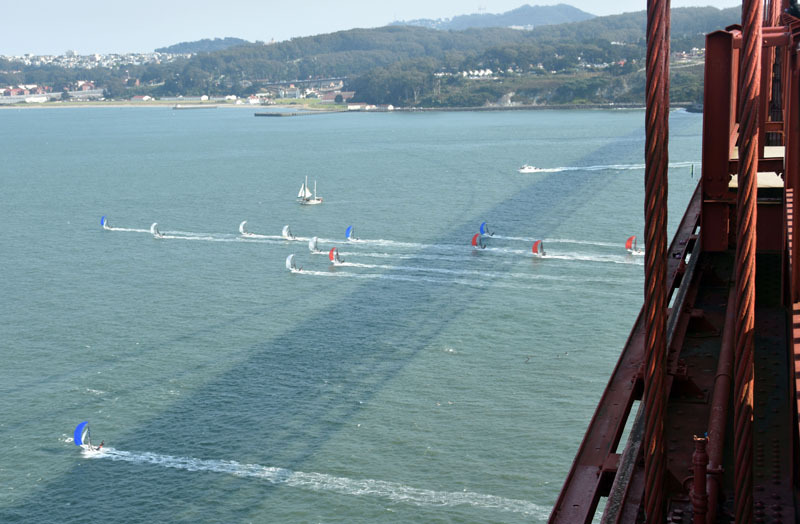 The annual event invites all comers to a drag race from a starting line just outside the Golden Gate Bridge to a finish line between Yerba Buena and the Bay Bridge. Over the years, it's included Aussie 18s, windsurfers, kiteboarders, MOD70s and a host of other challengers. This year, the fleet included 5O5s, who are competing in their North Americans out of the St. Francis Yacht Club.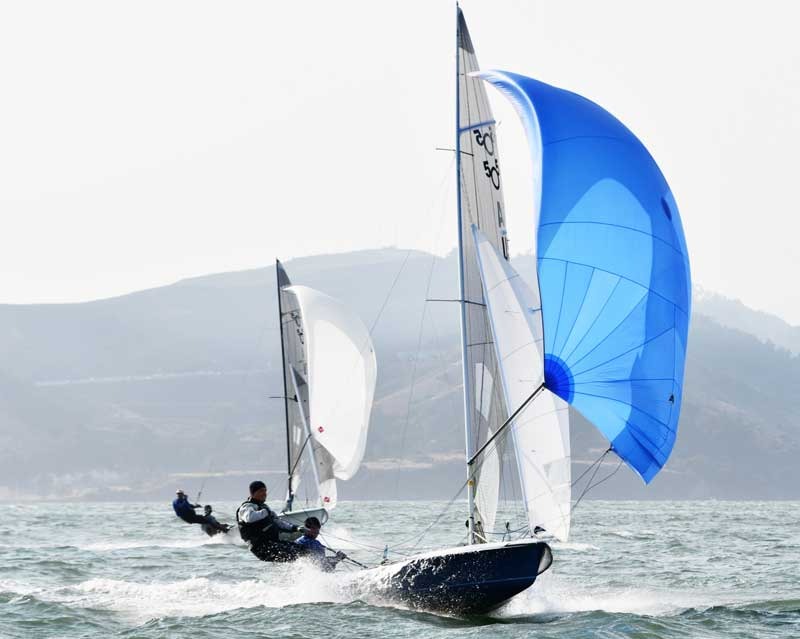 With the fading breeze by Yerba Buena Island, only seven kiters, five windsurfers and 12 of the 5O5s finished. Following Johnny Heineken in second and third in the foiling kite class were Gabriel Wicke and Joey Pasquali. In the windsurfers, Chris Radkowski won the day in 22:02, edging out Xavier Ferlet by 10 seconds. Jean Rathle crossed the line in third.
In the 5O5 fleet, Michael Menninger and Reeve Dunn sailed to a win with a time of 25:08. "We started out away from everybody and keyed into a nice puff," recounted Dunn. "Michael did a great job keeping on the pressure and I just held on."
Menninger and Dunn also had a good first day in the first three races of the 5O5 North American Championship, which started earlier in the afternoon. Standing at second overall, they were awarded the Ronstan Top Performer of the Day. Mike Martin and Adam Lowry nabbed two bullets and are currently first overall, and Craig Thompson and Matthew Woodworth are holding strong at third.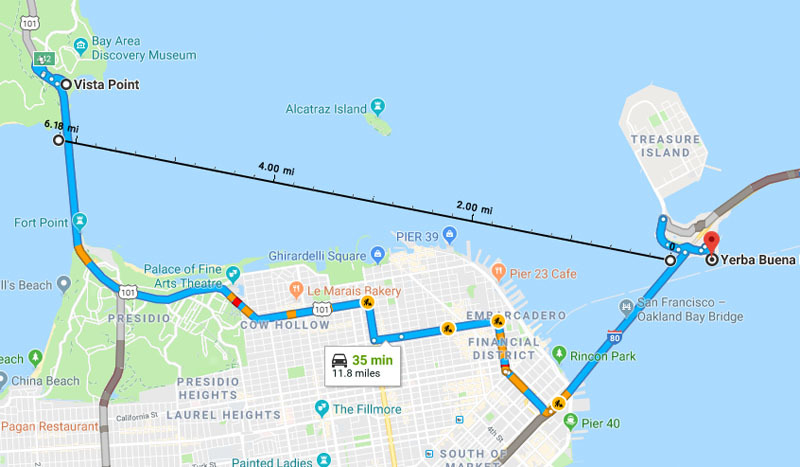 At the award ceremony, we asked class leader Mike Martin what the fleet thought about tossing a downwind-only, long-distance race into the middle of the North Americans. Martin said the fleet was onboard. We say kudos to the 5O5 fleet for venturing outside the typical buoy-racing-only format in such a hotly contested event.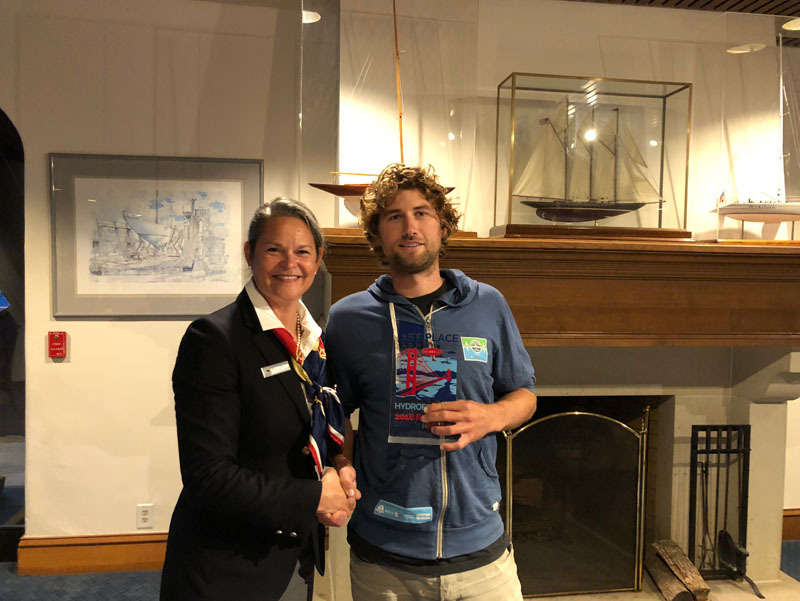 The 5O5s will continue their four-day event through Sunday, and if you can get close enough (without interfering) to watch a wire-to-wire spinnaker jibe, you'll be impressed. There are seven world champions in the fleet.
Receive emails when 'Lectronic Latitude is updated.
SUBSCRIBE