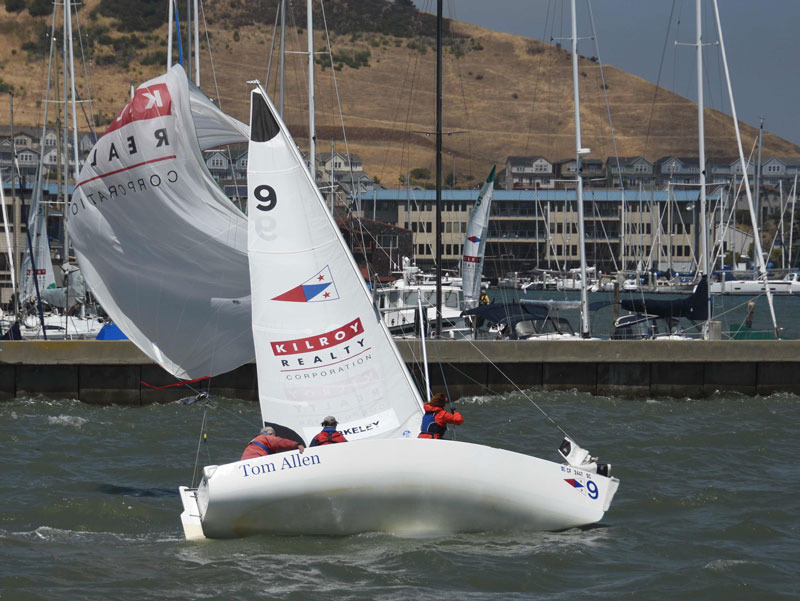 This year's revived and reformatted PICYA Lipton Cup turned out just like Lipton's tagline, Brisk & Refreshing. Nine yacht clubs competed in what turned out to be a battle of the Bays, as, for the first time in the event's history, the winning club did not come from the shores of San Francisco Bay.
After several years of declining enthusiasm with weak participation, the traditional interclub regatta was reimagined by a group of Bay Area clubs as outlined by Dick Loomis in our May 18th 'Lectronic Latitude. The St. Francis Yacht Club contributed their fleet of J/22s, handing their boats over to competing clubs to manage these new-to-them boats in what turned out to be a classic summer breeze-up on the Bay. The StFYC/Richmond YC collaboration took on race and after-party management, which included three days of racing: a long-distance race from StFYC to RYC on Friday, a planned short-course seven races on Saturday, and a long-distance race from Richmond to St. Francis on Sunday.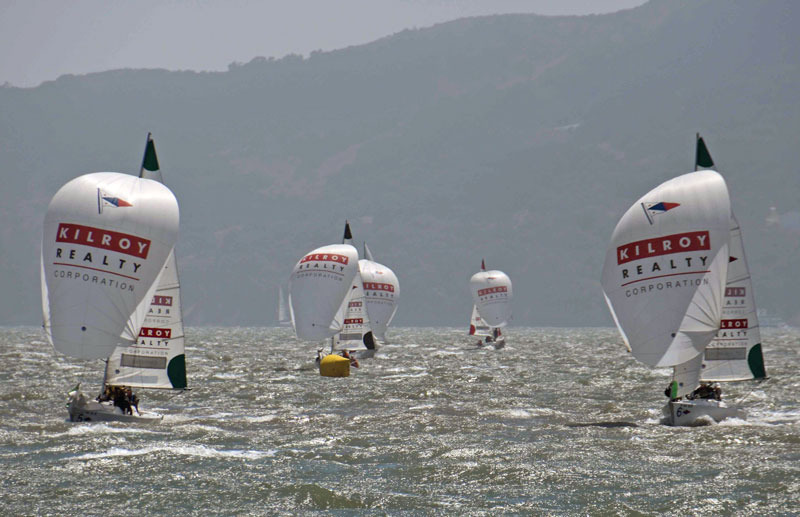 The Friday event took off in a brisk breeze that only got stronger as the boats closed in on the finish line at RYC. Controlling spinnakers and staying upright was a primary challenge with Team Corinthian becoming the first boat (but not the last) to put the mast and crew in the water in a classic tea-bag imitation. Score one for Inverness YC.
Saturday started out pleasantly enough with sunny skies and a steady breeze and nine clubs with a full spectrum of crew ages and gender, with the prospect of seven races appearing more daunting the higher the age. There was a pre-set wind limit of 22 knots for spinnaker use, and the first race got around with everything under control. The building breeze made for more challenging racing, and more tea-bag imitations ensued as boats rolled and swimmers appeared. Finally spinnakers were put away for good with racing continuing under main and jib only, though that didn't prevent all boats from airing out the keel and spending more time in the water. After just four races the winds were gusting close to 30 and racing was called for the day. Score one for San Francisco YC.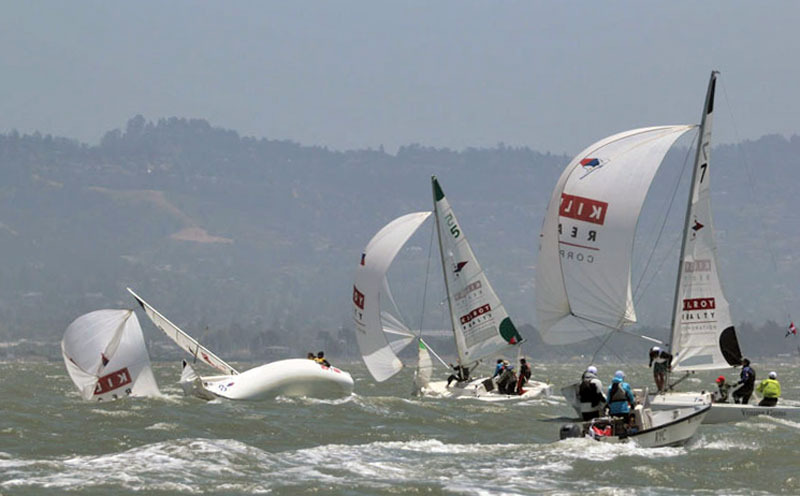 On the third day ye shall rest. After two blustery days the breeze gave the Sunday fleet a break in the race to bring the J/22s home in more moderate wind and fading ebb. Score another one for Inverness YC and a new home for the Lipton Cup on a new body of water: Tomales Bay.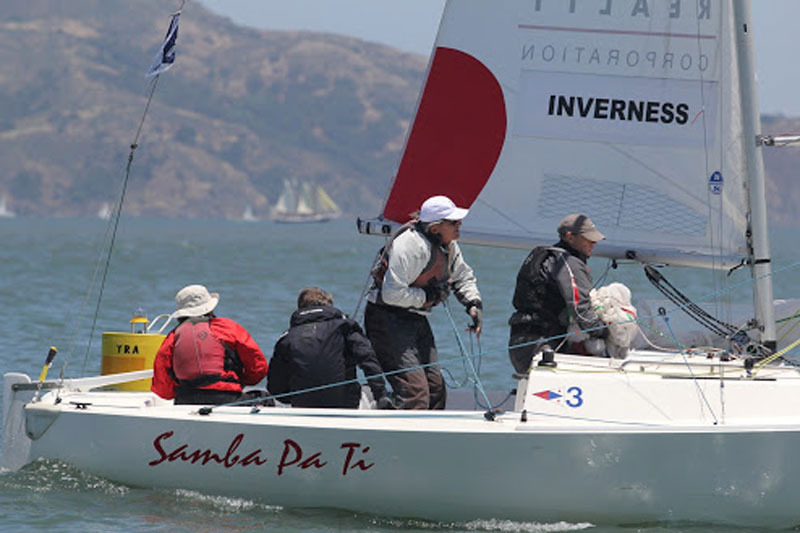 The collaboration between the clubs and the new format plus strong breezes made for a much-needed refresh for the event. Organizer Russ Silvestri said, "It feels like people are starving for community." It appears the clubs have taken a step in the right direction with a revival of interclub rivalry and cross-bay(s) connection. We'll have more in our July issue but for now, congratulations to the large cast of volunteers and to the winning team, Inverness Yacht Club! See a full list of clubs and results here.
Receive emails when 'Lectronic Latitude is updated.
SUBSCRIBE