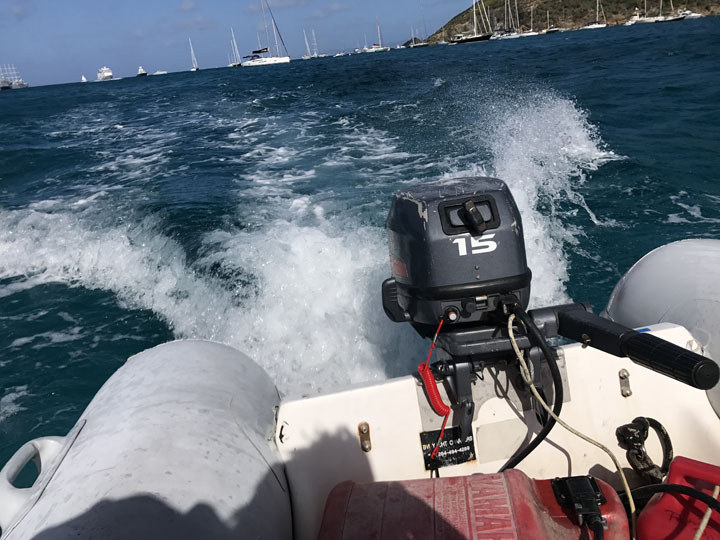 East Blithedale in Mill Valley. The Maze in the East Bay. The 110, the 405 and the 10 in L.A. All over the world morning commutes can be a pain, what with all the stop-and-goes, the minor battles to cut in line, and the general frustration.
The Wanderer's morning commute from the east end of the Corossol anchorage in St. Barth to the dinghy dock in Gustavia, about one mile, has its own problems. It's not so much the traffic, which isn't too great, but the salt spray when it's blowing a huli — which it does most of the time. There are also the annoyances of the engine's sometimes balking at starting, finding a place to park at the packed dinghy dock, locking up the dinghy and gear, and scrambling over dinghies to get onto land.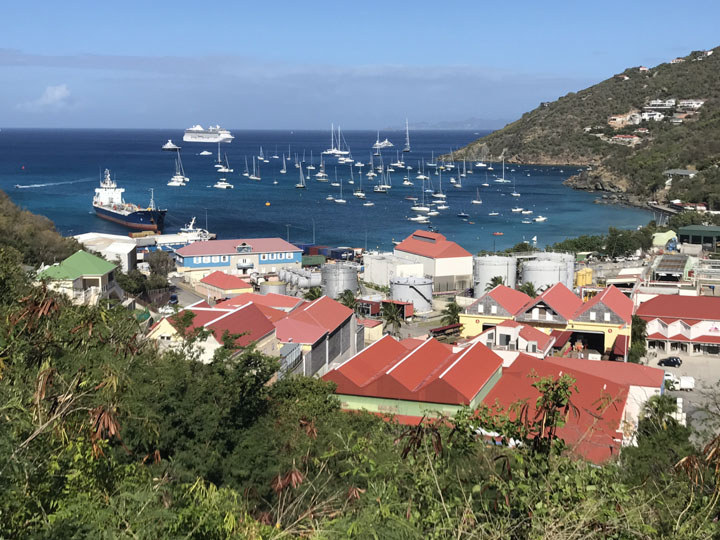 But as many have noted, gratitude is the shortest route to happiness. So I started concentrating on the good stuff of my morning commute. The freshness of the warm air. The tradewind clouds dotting the blue sky. The frequent sighting of turtles. And the interesting scenery. On the port side, there is Maya's, the St. Barth Yacht Club, the commercial port, the new Prada store, and the big boats tied up stern-to. On the starboard there is the crowded anchorage, Fort Oscar, David Ray's villa, Jimmy Buffett's new house going up on two lots, the Hotel de Ville, and the museum. And straight ahead, the Trailer Park, the only one that yacht owners are dying to get into.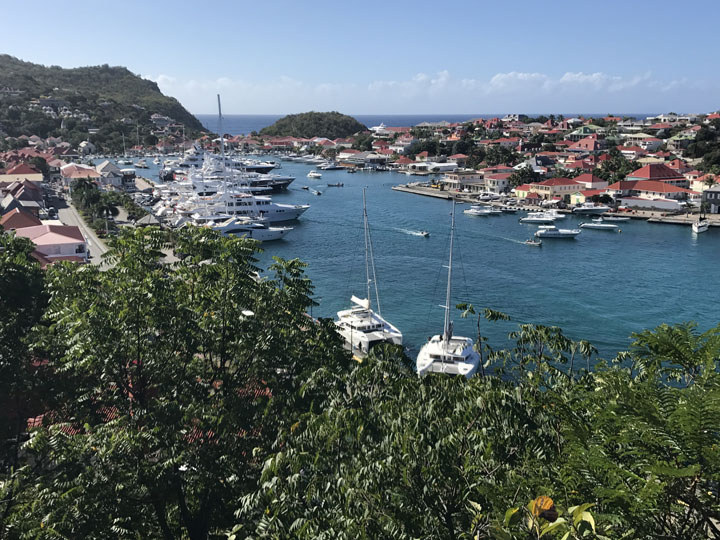 Yeah, appreciating the good things in your life is a quick route to happiness.
Music is another one. Thanks to my iPhone 7's having been recovered from the Puerto Vallarta Airport by a couple flying to Chicago, I got my music back. Musical highlights of my trip in this morning included Otis Redding singing I Got Dreams to Remember, Amy Winehouse doing Love is a Losing Game, and Toots and the Maytalls singing What's My Number.
None of the songs have uplifting lyrics, but they were performed so well that they brought me up nonetheless. Before I knew it, I was in the port showers getting the salt off, having coffee at Choisy, and riding my motorcycle to the Latitude 38 secret office — free high-speed Internet and air conditioning — on the other side of the hill. As if that weren't enough, it's soon going to be Friday night in St. Barth!
What about your commute to and from your boat? The Wanderer would like to hear about it.
Receive emails when 'Lectronic Latitude is updated.
SUBSCRIBE