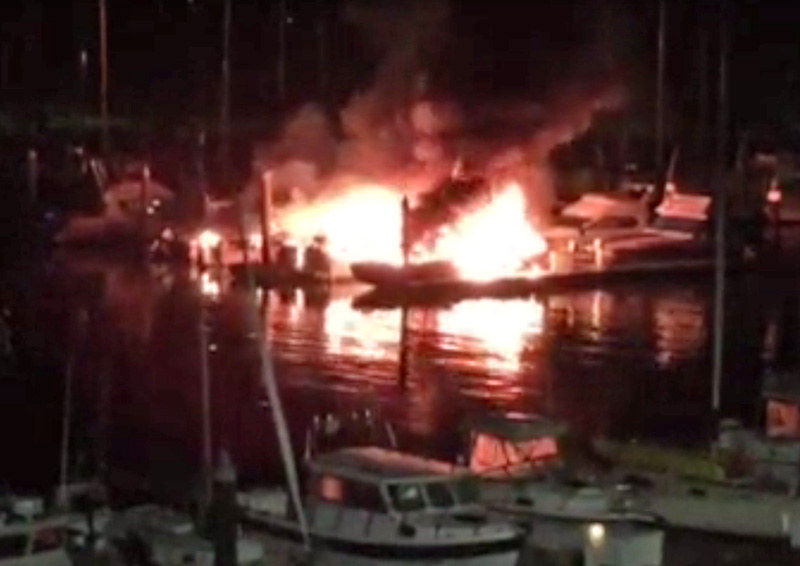 Although the exact cause of Tuesday morning's roaring, three-boat fire at Santa Cruz Harbor has not yet been officially released — an unattended space heater is suspected — the stunning incident should serve as a warning to all West Coast boaters and marina operators.
In our opinion, fire aboard a boat — whether offshore or in a safe harbor — is the ultimate boater's nightmare, as fuels can explode, crew can become trapped, and boats (especially those built of fiberglass) typically become engulfed quickly.
According to reports by KSBW TV and the Santa Cruz Sentinel newspaper, at roughly 6 a.m. Tuesday an explosion aboard a 30-ft powerboat triggered the three-boat blaze. Well-known surfboard shaper Doug Schroedel had been sleeping aboard a neighboring powerboat and was forced to flee the scene by dinghy, as his normal exit route was ablaze. A small sailboat was also lost to the inferno before local firefighters could contain it.
The subject of boat and dock fires hits close to home for this writer, as I recently experienced a fire-related scare involving the boat that I live aboard. Despite the fact that neither my boat's in-line overload breakers nor the 30-amp AC master breaker on my electrical panel tripped, use of a relatively low-draw radiator-type heater evidently contributed to the overheating of my dockside plug-in station's electrical apparatus. The station's built-in 30-amp breaker did trip off, but not before an internal fire started, sending flames — at least momentarily — outside the station's housing.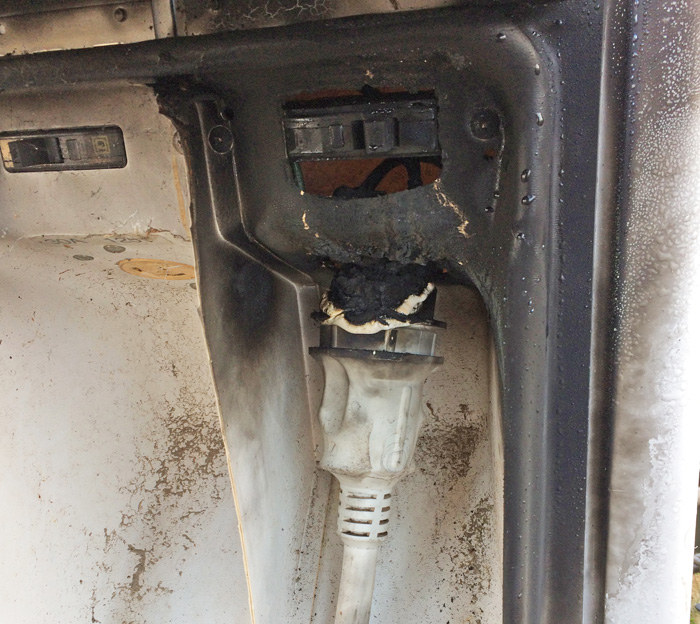 An electrical investigation is pending, but regardless of the exact cause, the bottom line is that I could easily have lost my boat, along with many precious possessions, and my neighbors' boats could have gone up in flames also.
What precautions can be taken?
• Don't leave heaters on when you're not aboard.
• Don't use damaged or questionable shore-power cables.
• If you see signs of previous overloads (burn marks) on dockside receptacles, report them to your harbormaster.
• Have plenty of extinguishers aboard and check them often.
• Be sure you and your guests have a clear understanding of escape routes from your boat's interior, should an onboard or dock fire occur.
Everybody's favorite groundhog, Punxsutawney Phil, tells us these cold winter days won't end anytime soon, so be wary of the potential for electrical overloads while trying to stay warm.
Receive emails when 'Lectronic Latitude is updated.
SUBSCRIBE