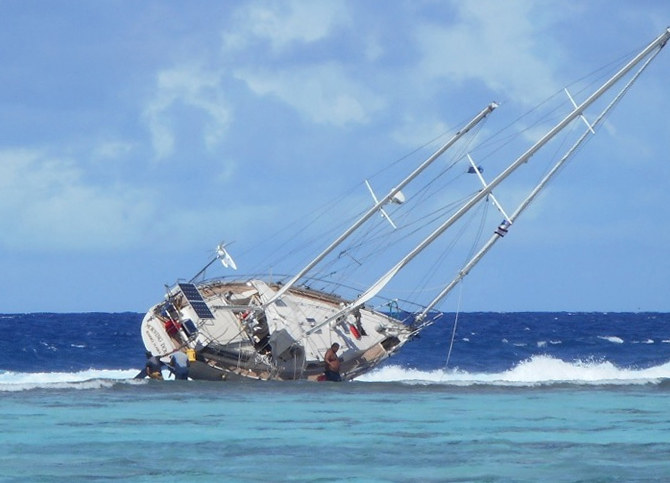 At roughly 8 p.m. Tuesday, what should have been an easy inter-island passage turned tragic, as the Alaska-based Amel 46 ketch Morning Dove — one of 183 boats registered with the Pacific Puddle Jump fleet — struck a submerged reef in the Tuamotus, while en route from Apataki atoll to Rangiroa, a passage of about 80 miles from entrance to entrance.
Owner Bruce Moroney, 67, explains, "Morning Dove was motoring in no wind and light seas… It was dark and there was no moon. I was in the cockpit monitoring the chartplotter and radar, which showed no hazards. With no warning we hit something. We could see reef from the cockpit, we were lodged on a reef. …I tried to reverse with no effect. Within 10 minutes conditions became extreme. The surf was not big, but the power pounded us; the hull and diesel tank breached. We were in water and diesel up to our knees with surf pounding. The boat was lying on the reef, and eventually on her side. The EPIRB was activated, and a mayday was put out via SSB/VHF. Within 15 minutes the radios were underwater."
As explained in a video on the boat's blog site, early in the crossing all aboard had wisely rehearsed which tasks each crew member would be responsible for in case of an emergency. "We had our ditch plan… Life raft out, ditch kit out, portable radios, GPS and extra water. The Dove was getting pounded and with the seas around us she was still our best bet, we were ready.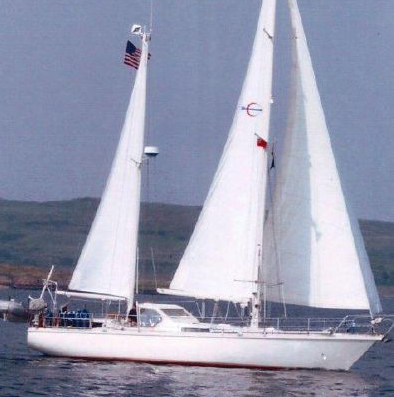 "As the incoming tide and surf continued to push the vessel 50-75 yards farther onto the reef, we took refuge on the deck high side, away from rigging and mast, should they fail." At roughly 2 a.m. a French Navy helicopter arrived, whose crew hoisted the four survivors aboard unharmed and flew them to Rangiroa. They are now on their way home to Alaska, no doubt with heavy hearts. "Needless to say, this is an experience none of us will soon forget," says Moroney, who is a pilot and past participant in the Iditarod Sled Race.
This morning we've been informed by cruisers in Apataki that an effort is being made to extract the hull from the reef and bring her into the Apataki Carénage (boatyard).
It's worth noting that during the 20+ years that we've been reporting on the annual Pacific Puddle Jump migration from the West Coast of the Americas to French Polynesia, we can recall only one boat that was abandoned at sea before making its initial landfall. Other incidents of injury or boat damage have occurred near shore. So, as we are often reminded, regardless where you sail, hazards are generally fewer in mid-ocean than near shore.
In any case, we wish Bruce and Diana Moroney the best of luck in whatever they tackle next.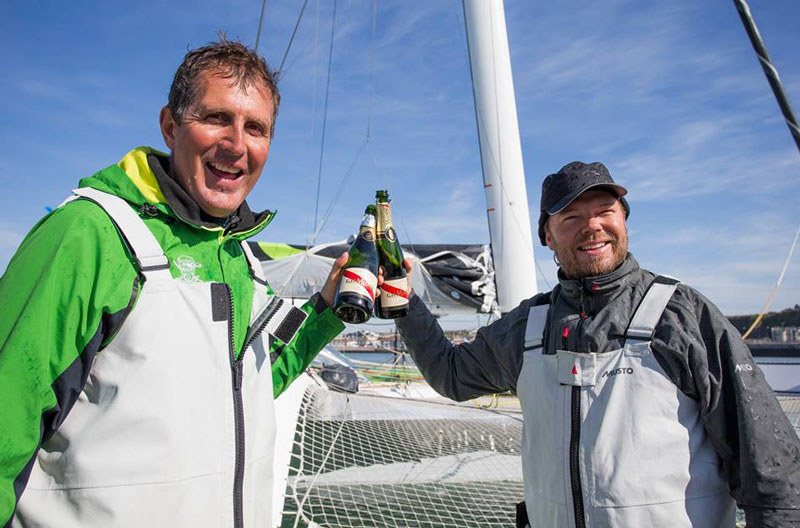 Lloyd Thornburg and his crew on the MOD70 trimaran Phaedo3 have smashed another world sailing record. Their time (still to be ratified) for the transatlantic crossing from Bermuda to Plymouth, UK, is roughly a third of the previous record set in 2004 by Brit Ross Hobson on the 43-ft trimaran Mollymawk. Mollymawk's time was 14 days, 6 hours, 12 minutes, 50 seconds, and her speed averaged 8.38 knots. Phaedo3 covered the same 2,870-mile course an astonishing 5 days 11 hours 57 minutes and 17 seconds. Team Phaedo estimates an average speed of 22 knots with a top speed of approximately 40 knots!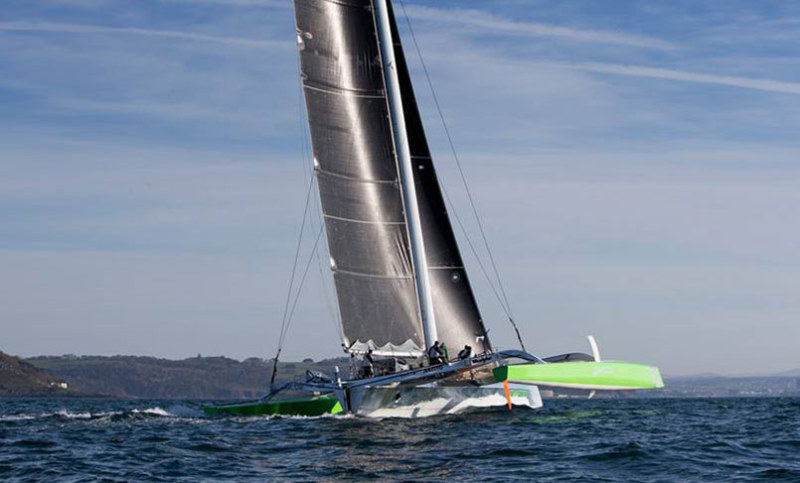 By way of comparison, the current transatlantic record for Ambrose Light (New York) to Lizard Point (Cornwall), a 2,880-mile course is held by Pascal Bidegorry on Banque Populaire 5, a 131-ft trimaran, which averaged 32.94 knots during their 2009 crossing.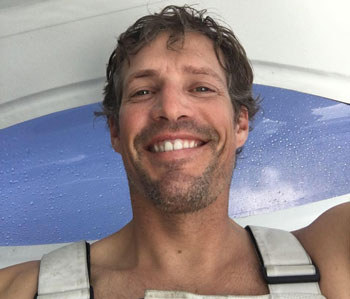 Trimmer Paul Allen of Santa Cruz said there was no escape from noise. "Moving around the boat is not only dangerous but a real effort. The motion feels like something between eggs being scrambled and being body checked in a hockey game. Wet, wet, wet. Sleep? Not really. Food? If you're lucky. The boat is amazing, balanced and takes an incredible beating, but charges on. The crew is always positive and with good humor and simply badass."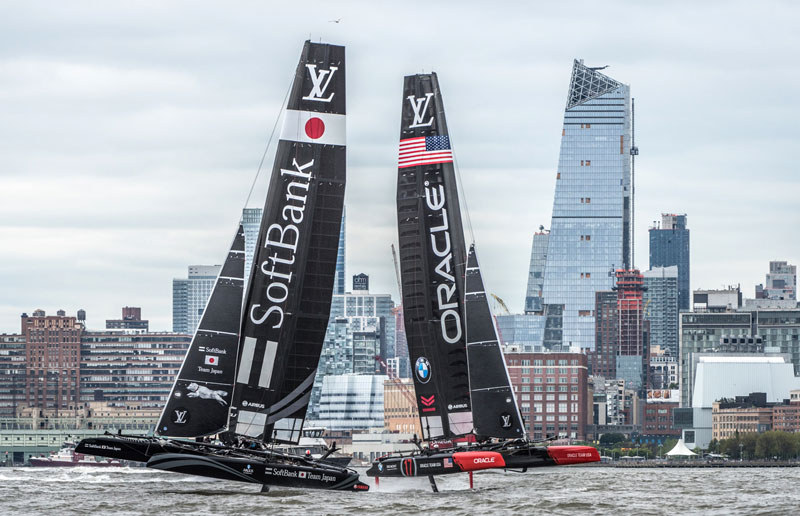 Many San Francisco Bay sailors are bummed that the Bay was not selected to host any America's Cup 35 events — despite the fact that Cup defender Oracle Team USA flies the burgee of the Golden Gate YC. But organizers seem to have gone to great lengths to provide access to live video, via real-time TV broadcasts and a free America's Cup app, to the ongoing Louis Vuitton AC World Series events.
The 2016 America's Cup World Series kicked off in February with a weekend of racing in Oman. Tomorrow, the six-team competition continues in New York on foiling AC45F catamarans. You can catch all the action live Saturday on NBC Sports Live Extra at 11 a.m. (Pacific Daylight Time), or via the free AC app. A just-announced Substitute Race will be run during today's practice sessions, and will also be broadcast on Saturday.
Sunday's races will be broadcast on NBC Sports Network and NBC Sports Live Extra at 11 a.m. (PDT). And if you miss those opportunities, you can catch the event highlights May 21 on NBC, also at 11 a.m.
Our on-the-scene reporter, Ellen Hoke, tells us that the festive AC village on the Hudson got a good soaking yesterday by heavy rain, with more rain expected through the weekend, but that hasn't dampened the spirits of Cup fans who've descended on the Big Apple from far many far-flung destinations.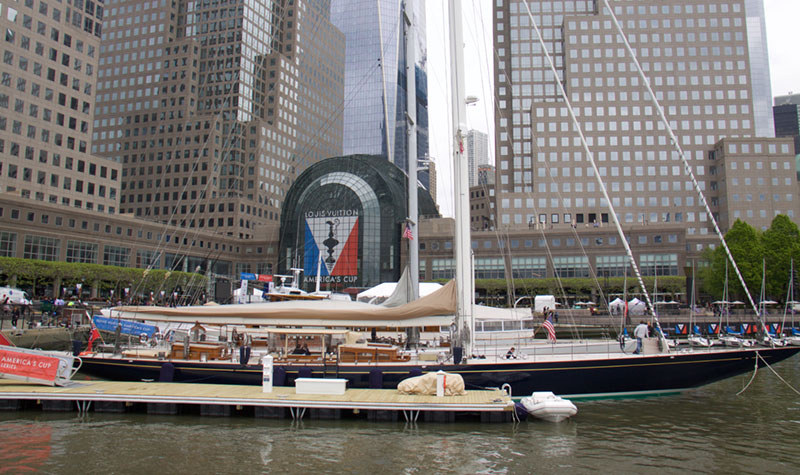 Emirates Team New Zealand is currently leading the Series with 192 points, with Oracle Team USA (186) and Land Rover BAR (185) not far behind. The others are SoftBank Team Japan, Artemis Racing and Groupama Team France.
While the AC35 website is impressive in many ways, we find it a bit difficult to access basic info, so we've put together a selection of dates and links on our own website, including links to past news articles. There, you'll see that the next ACWS event will be in Chicago, June 11-12; followed by Portsmouth, UK, July 23-24; Toulon, France, September 10-11; and a final event in November, the location of which has yet to be announced.
A final footnote to today's report: Golden Gate YC has just announced the production of a special-edition burgee commemorating the club's sponsorship of Oracle Team USA. We're told Larry Ellison himself designed the graphics. We're curious: What are your thoughts on this new club burgee?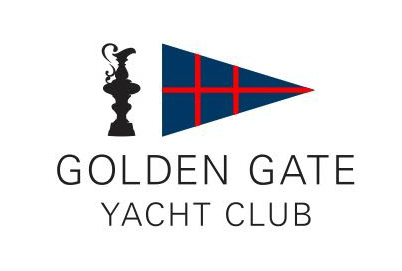 Receive emails when 'Lectronic Latitude is updated.
SUBSCRIBE