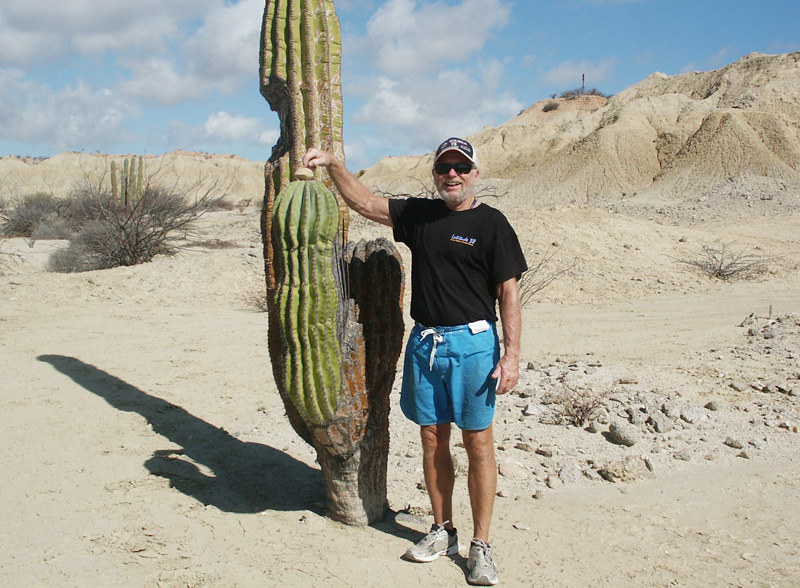 Since jumping off from Ecuador last Halloween on a solo nonstop circumnavigation attempt, 69-year-old singlehander Jeff Hartjoy has endured many punishing days. But Days 97 and 98 were standouts. In his emailed recap afterward he wrote: "It's amazing when you do battle with nature how fast she takes away your electrical and mechanical advantages and it becomes you, and the boat, and your will to survive."
If you've had any fantasies about making a similar attempt — eastabout via the Five Great Capes, unassisted and unsponsored — the following excerpts will probably sober you from such notions (written from 46.17S, 80.15E; roughly 3,000 miles south of Sri Lanka and 975 miles west of Australia's Cape Leeuwin): "I never saw this one coming, as it just appeared to be another 30- to 35-knot day. In reality, the 35-knots was just the beginning of a 48-hour battle of survival."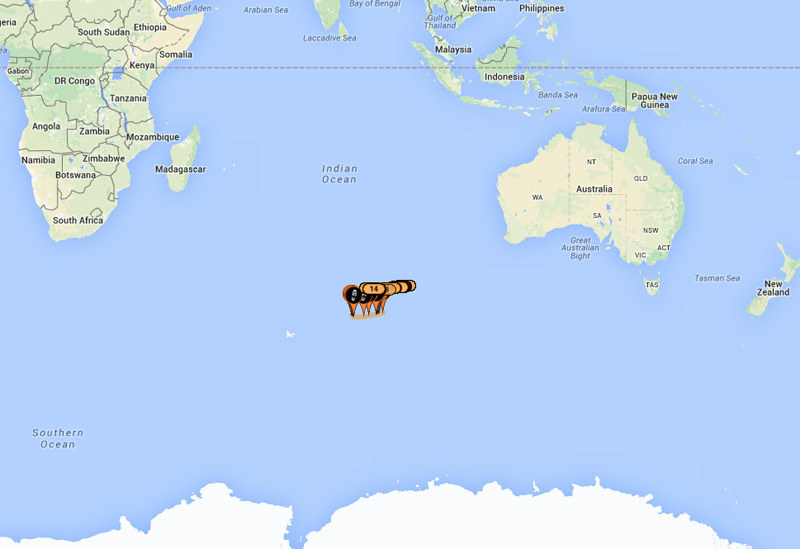 Having rigged the mizzen and a staysail on his Longbranch, WA-based Baba 40 ketch Sailors Run, he thought he was ready for what Mother Nature had in store for him. "Wrong. I became suspicious when I noticed the barometer plummeting down, and the waves were gradually growing larger. One of these waves catapulted Sailors Run ahead at 14.1knots." At that point he knew it was time to douse both sails and proceed under bare poles. "It was while I was lashing the staysail on deck that a huge wave broke over the deck, as I hung on and was thoroughly drenched to the core by this one."
Sailors Run roared across the rowdy Southern Ocean waters under bare poles for 16.5 hours, during which time Jeff saw sustained winds of 50 knots with gusts to 65. "The waves were becoming monstrous and the top 10 feet was breaking off and rolling down the face of some of these waves. At one point during the day I looked out upon the sea and swore I was in the mountains, as it appeared that there were snow-covered peaks everywhere, with avalanches plummeting down their steep faces."
With her canoe stern, the Baba 40 design can take such conditions better than most boats, but after one of many rogue waves broke a solar panel support, Jeff deployed his drogue on 400 feet of 5/8-inch nylon rode. It slowed Sailors Run's speed from 9 knots to 3 or 4, but eventually its nylon attachment straps all failed and it was lost. Also, green water that entered the cabin doused the 'waterproof' radar unit, causing it to fail.
After enduring 48 hours in such challenging conditions, Jeff is now sorting out the damage, while drying out the boat and his gear. His current goal is a simple one: "Over the next few days I hope to get further north for better weather, if that's possible." To follow Jeff's track via his SPOT locator device, click this link.
Receive emails when 'Lectronic Latitude is updated.
SUBSCRIBE