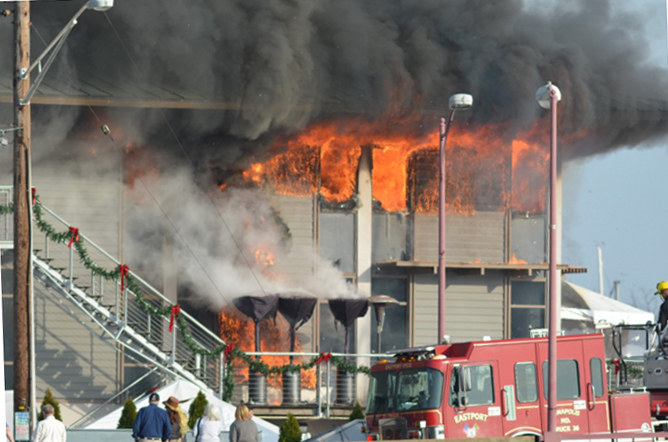 One of the most prestigious yacht clubs on the East Coast is closed this week in the aftermath of a devastating three-alarm fire Sunday afternoon that took 90 firefighters to extinguish. The Annapolis YC traces its roots back to 1886 — only 21 years after the Civil War ended. Its current clubhouse, which may be a total loss due to the three-alarm fire — dates back to 1963, and reportedly did not have a fire sprinkler system.
The cause of the blaze, which originated somewhere inside the waterfront building about 2:15 p.m. Sunday, has not yet been determined. Although the fire was devastating, the silver lining is that none of the 2,000 club members were inside at the time, and all staff got out safely. At the time, they were preparing for that evening's lighted boat parade, which was eventually canceled. Amazingly, no boats were engulfed by the blaze.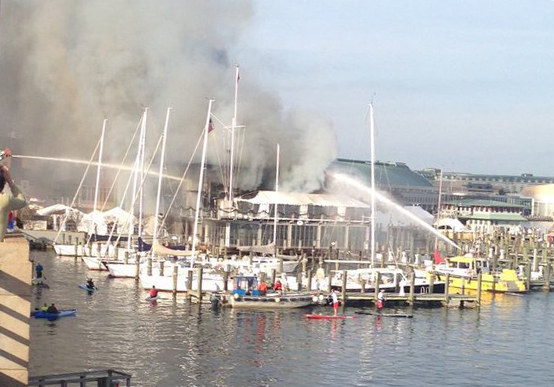 It's too soon to tell if the historic building can be rebuilt at its current location, adjacent to Spa Creek, or must be moved to a new site. The latter seems likely based on comments from Commodore Ron Jabin. "Our plans include, first and foremost, to try and find a suitable location to relocate the Annapolis Yacht Club and fly our flag from." Both Maryland Governor Larry Hogan and Annapolis Mayor Mike Pantelides have vowed to fast-track construction of a new club, including expediting permits. During the interim, the club has vowed to financially support its 150 employees.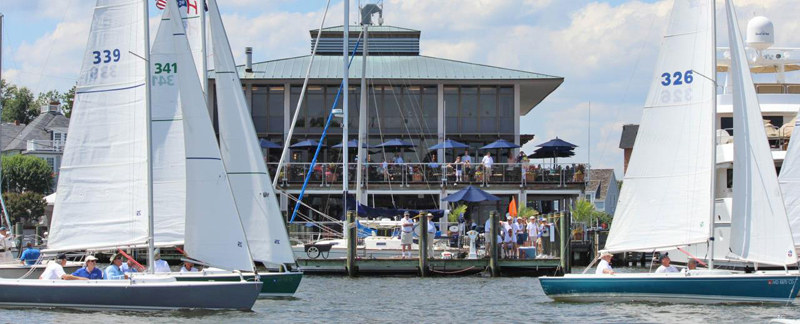 For Annapolis sailors, perhaps the saddest news is that countless trophies, oil paintings, ship models, racing records, and other irreplaceable artifacts and memorabilia have been lost.
Aboard boats, a fire is one of the worst possible tragedies. And a shoreside inferno is not much better. So even though Annapolis is far from our usual West Coast 'beat', it should serve as a reminder for us all to install and check the viability of fire safety devices, and have an evacuation plan.
PHOTO
Receive emails when 'Lectronic Latitude is updated.
SUBSCRIBE