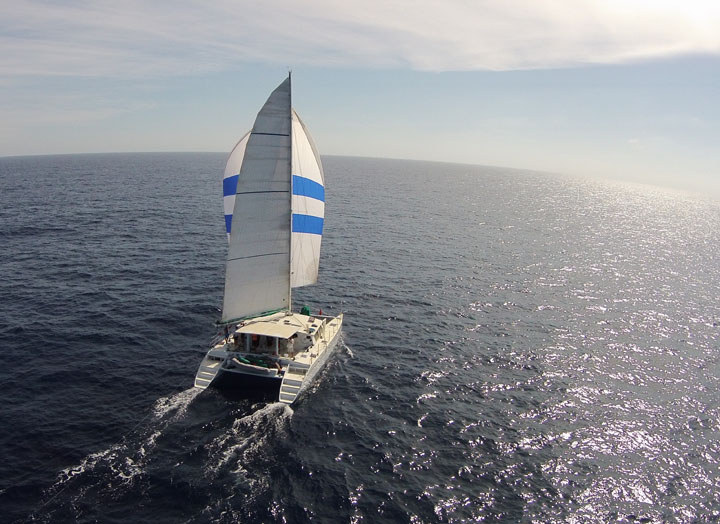 It was only in August that we brought the 63-ft catamaran Profligate 1,000 miles north from Puerto Vallarta to San Diego, with a six-day weather layover in Cabo and Gomorrah. A short time later we dashed up to Santa Barbara for the start of the weeklong SoCal Ta-Ta. As soon as that was over, we rushed down to Driscoll's Boat Yard in San Diego to get the cockpit and back steps painted. The paint was hardly dry before Profligate became the mothership of the 22nd annual 750-mile Baja Ha-Ha cruisers' rally from San Diego to Cabo San Lucas. We did get one day of rest after that was over before setting sail for 300-mile-distant La Cruz, whence we'd headed north just three months ago. Whew! While the Wanderer will keep moving, at least Profligate gets a rest, hanging out on Banderas Bay until late summer.
It's hard to believe, but Profligate will be 20 years old at the start of the next Ha-Ha. The good news is that she's not only provided us with countless fabulous memories, but that despite her age, she's cosmetically and structurally in far better shape than ever. The greatest recent addition has been the big hard-top over the cockpit. Why we waited 19 years to get cockpit shade is a major mystery. We will be donating our brain to science to try to help experts understand why people don't use common sense.
We made the 36-hour Cabo-to-La Cruz leg with Doña de Mallorca and Ha-Ha vet Victoria (last name unknown) as crew. We were on a mission, so we only got the sails up yesterday afternoon for about four hours. But they were a wonderful four hours, gennaker reaching at 8 to 11 knots in about 12 knots of wind and a predominantly flat sea. Profligate seemed to be gliding effortlessly. While Doña and Victoria were otherwise occupied inside, we'd stand on the port bow, with the setting sun in the background, watching the big cat sailing herself. It was a most satisfying 'look what we, with the help of many others, have created over the last two decades' moment.

As much as we like sailing with crew, next year we'd like to do the 300-mile Cabo-to-Banderas Bay leg by ourselves to really bond with Profligate. We don't like being second-guessed about every decision by a certain crew member whose initials are DdM. Given typical conditions, we figure a reefed main and the big screacher would serve us well.
There is no doubt that we are in the tropics. Two nights ago Victoria came on deck for a middle-of-the-night watch wearing a onesie — and nearly collapsed from heat stroke. Surely we heard them wrong, but we thought we then heard John and Debbie Rogers at anchor on Moonshadow at Punta Mita say the water temperature was 89 degrees. Whatever, while offshore the stars shone like diamonds.
Traveling by boat isn't always easy, nor is having to set up a new 'office' every other day, but we'll take it over the alternatives. We hope you get the chance to try it yourself sometime.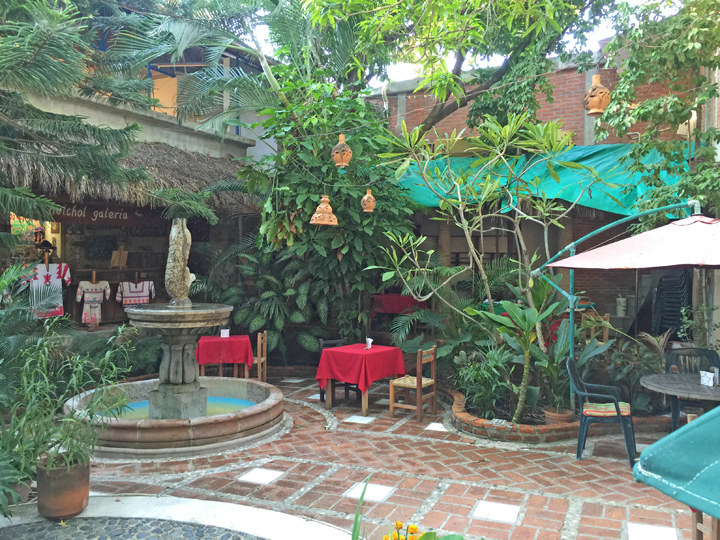 Receive emails when 'Lectronic Latitude is updated.
SUBSCRIBE