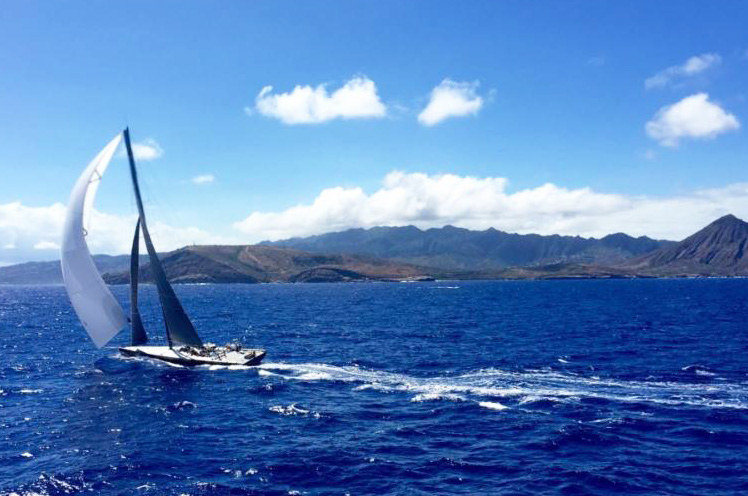 As of this writing, the results from the 48th edition of the Transpac race from Los Angeles to Honolulu are beginning to come into focus, with more than half of the fleet now having reached the finish line off Diamond Head.
While the results shown on the race's Yellowbrick tracker are not official, and are subject to race committee-imposed time penalties, corrections and amendments if applicable, it looks as if James McDowell's Santa Cruz 70 Grand Illusion has won overall handicap honors with fellow 'sled' Pyewacket in second overall, while third place remains too difficult to call at this time. The McDowell family has now been campaigning their classic ultra-light maxi yacht for decades with two previous overall wins in the Transpac to show for their efforts, collecting the King Kalakaua Trophy in both 1999 and 2011. Both the crew and the boat are timeless, and we'll bet they'll party like it's 1999 all over again tonight in Waikiki to celebrate a job well done.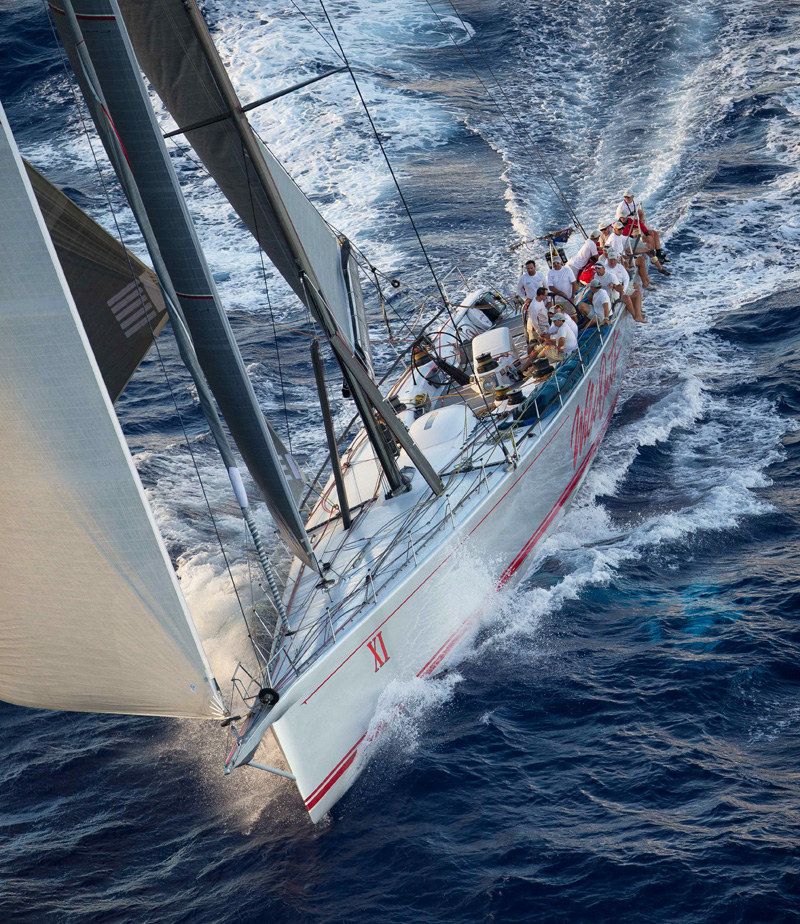 The Division 1 picture has also become more clear with all three boats finishing over the weekend. Some 20 hours off Alfa Romeo II's record pace from 2009, Australian super-maxi Wild Oats XI, chartered for this race by Roy Pat Disney, has finished the 2015 Transpac in 6d, 10h, 37m to collect Division 1 line honors, Division 1's corrected-time victory, and also the Merlin Trophy for fastest-elapsed time in fleet. Third over the line in Division 1 was Manouch Moshayedi's rebuilt Bakewell-White 100 Rio100, which will also pick up some serious hardware by winning the prestigious Barn Door Trophy for fastest elapsed time for a 'traditional' fixed-keel boat without powered assistance. (Wild Oats XI and Ragamuffin 100, which have canting keels and powered winches, are ineligible for this prize). Rio100 corrected out over Ragamuffin 100 to claim second in Division 1.
Pat Benz' distinctive lime-green and highly-modified Gunboat 66 Extreme H2O was the first multihull to finish the race, with Lloyd Thornburg's closer-to-stock GB66 sistership Phaedo coming in some nine hours later, though unofficially correcting out to take Division 0 honors.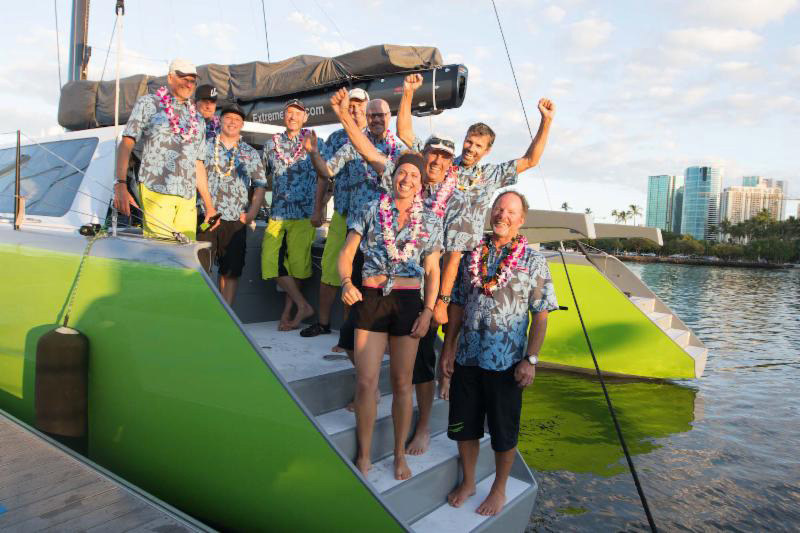 While Divisions 0 (Phaedo), 1 (Wild Oats XI), 3 (Grand Illusion), 7 (Celerity) and 8 (Marjorie) look to be all sealed up, there's still a lot to play for in the 2015 Transpac. TP52 Bolt (formerly Rosebud) is in command of Division 2 and nearing the finish while the J/125 Hamachi appears to have Division 4 under control. The Santa Cruz 50s and 52s in Division 5 are about a day out with the top 3 boats currently correcting out within one hour of each other, while Division 6 has a lot of race track left and is still wide open.
Receive emails when 'Lectronic Latitude is updated.
SUBSCRIBE