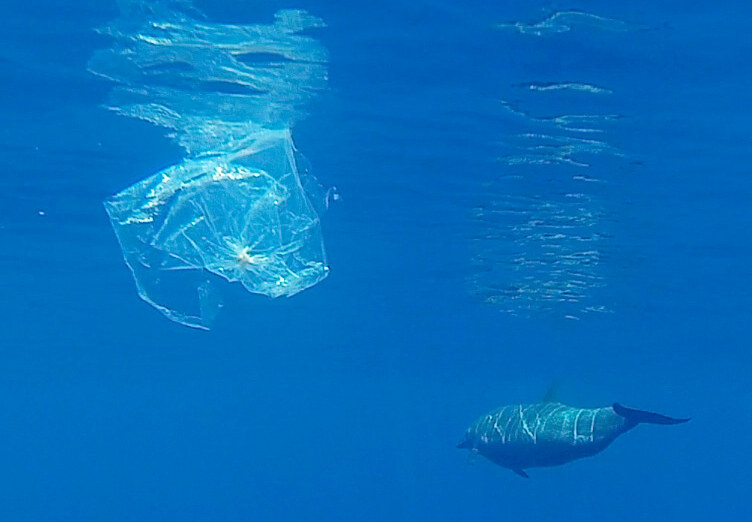 Normally, one of the rewards of offshore sailing is the opportunity to savor the natural world around you, unspoiled by the influences of man. But that hasn't been the case for Giovanni Soldini and his international crew aboard the VOR 70 Maserati, who are now in the middle of the North Pacific, attempting to set a new official benchmark time for the old China tea clipper route from San Francisco to Shanghai. "We're sailing in a plastic sea with two typhoons on our route," he wrote Friday.
"We are seeing a lot of buoys, bits of rope and line, cellophane, car tires, bits of netting, huge black plastic balls — a myriad of different plastic stuff weathered by sun and sea and now accompanying us around the high pressure area." At the time of that report, the theoretical edges of the infamous North Pacific Plastic Garbage Patch lay a few hundred miles to the north of Maserati's position. But, as Soldini wrote, "clearly its edges are pretty blurred… Last night, it took us a good couple of hours to free up the port rudder from a floating plastic line.
"Witnessing such a devastating spectacle gives you a very sad feeling of powerlessness and resignation," Soldini added. "… Is this the true face of progress? Is this what awaits us? Seas filled with plastic, dead and poisoned fish and birds? Perhaps instead of focusing solely on our technological future, we need to invest our resources in defending the planet's resources from ourselves."
This recent video gives you a feel for recent conditions and life on board — including Giovanni's 49th birthday celebration.
Courtesy Maserati.
In this morning's update from Maserati, Soldinia and crew were no longer worried about cyclones — the big one that had lain ahead of them has now traveled north into the latitudes of the Philippines, and a second one that they'd been keeping an eye on has petered out. As Soldini explained, the big worry now is running out of wind: "Behind the cyclone, the trade winds disappear, with the risk of [us] being left without wind." As of this morning, Maserati still had more than 3,500 miles to go before making landfall at Shanghai. Follow her progress at Maserati's website of via Giovanni's Facebook page.
Receive emails when 'Lectronic Latitude is updated.
SUBSCRIBE