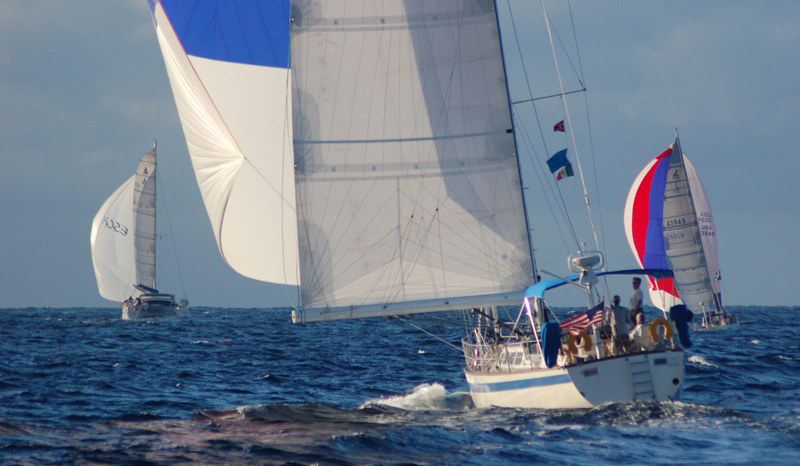 On your marks. Get set. Go! Every spring there's a mad dash to be the first to sign up for the annual Baja Ha-Ha rally and SoCal Ta-Ta rally. Registration opens at noon on May 1 at these sites: Baja Ha-Ha and SoCal Ta-Ta.
If you're a regular reader, you could probably write the following synopsis of these events yourself, but here's a capsule explanation for the uninitiated: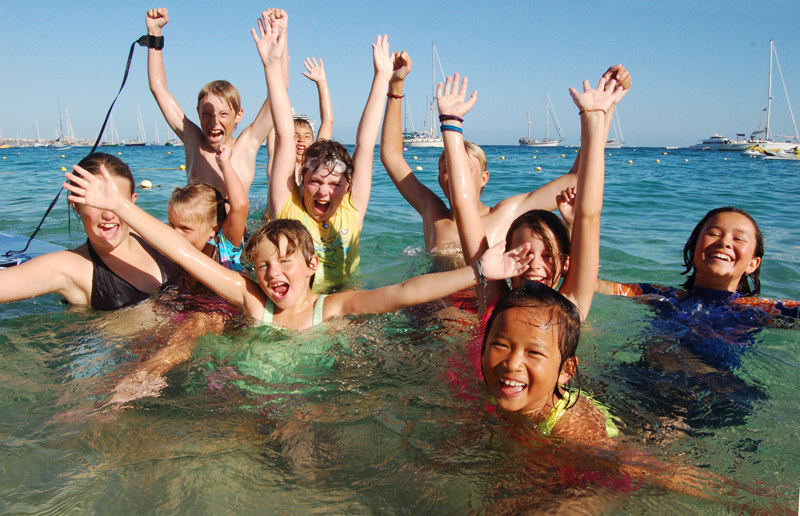 • The Baja Ha-Ha is a 750-mile cruising rally from San Diego to Cabo San Lucas, Mexico, with two rest stops along the way. Dates: October 25-November 7. All boats between 27 and 125 feet in length that were designed, built and have been maintained for offshore sailing may enter. No singlehanding. Motoring is allowed. All boats must have an AIS receiver or working radar. Entry fee is still $375 per boat (or $325 if the owner's age or his/her boat's length is under 35.) Rules are minimal, and the fun factor is off the graph, although safety is paramount.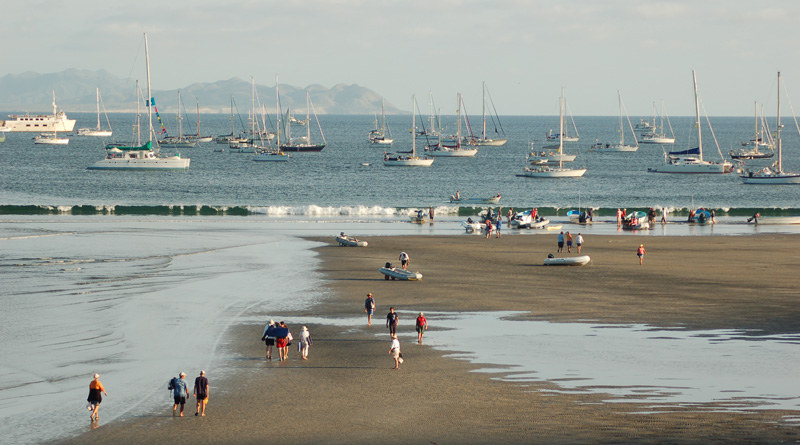 • The SoCal Ta-Ta is a one-directional cruise from Santa Barbara to Catalina, with three stops en route (roughly 120 miles). Dates: September 13-19. Boats of 27 to 125 feet may enter; no singlehanding; no night sailing necessary. Fee is $270 per boat. The event's playful theme, Reggae 'pon da Ocean, is an indication of its fun-focused nature, but again, safety is paramount.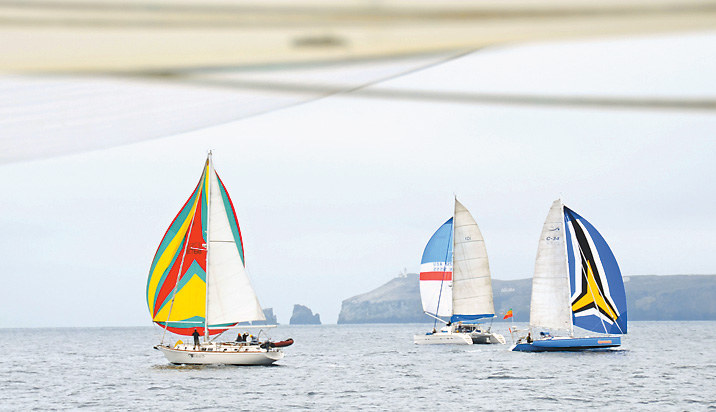 The websites for both events are being updated now. Complete schedules and NORs should be available by the end of the day.
The Ta-Ta is a great shakedown for the Ha-Ha, so some boats will probably do both. Sound like fun? We hope you can join us for one or both. (Check our recap articles, alumni fleet lists and photos at the respective websites.)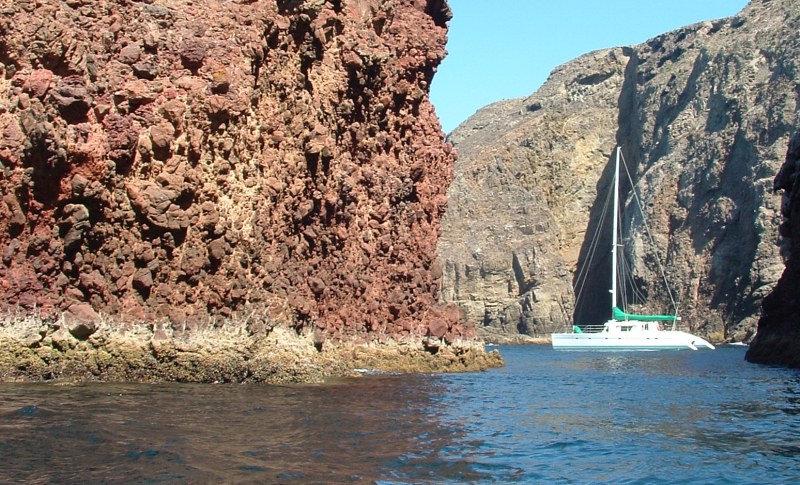 We've always liked this photograph of Profligate in this unusual-looking anchorage. People always ask us, "Where is that?"
"We don't know," we respond.
"No, really," they say.
"Yes, really."
It's at the Channel Islands, and we even know which one, but darned if we can remember the name of the anchorage. Maybe you can help (please email us here).
Receive emails when 'Lectronic Latitude is updated.
SUBSCRIBE