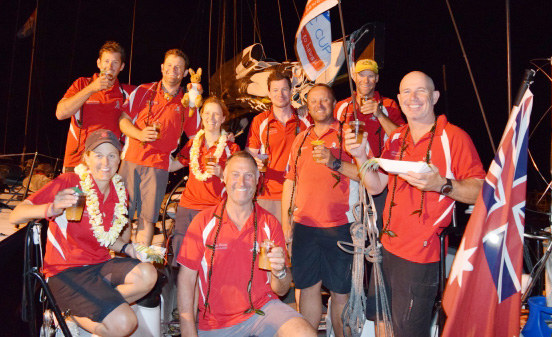 Although many Pacific Cup boats are still out on the course this morning, an unexpected winner has already run off with Class, Division and Fleet honors in this biennial San Francisco to Kaneohe race. That would be Rob Date's TP52 Scarlet Runner, the only entry from Australia in the 2,070-mile race. They are surprising winners for four reasons:
1) They're on the last leg of an around-the-world tour.
2) They finished last in division in the Voiles de St. Barth.
3) They lost 20 miles after getting snagged in a fishing net in the middle of the night early on.
4) They lost their critically needed A4 as they approached the finish.
Actually make that five reasons, as they weren't expected to beat the all-star team on Roy Patrick Disney's Andrews 68 Pyewacket either. But they did, finishing 3.5 hours faster than the 16-ft-longer Pyewacket, and correcting out two hours and a couple of minutes faster.
Sneaking in behind Scarlet Runner for second in fleet, even though they were only third in class, was Sebastien de Halleux's Swan 45 Swazik from the Golden Gate YC. It was no walk in the park for the Swan, as the last night out her crew reported winds in the 30s, near zero visibility, and lightning all around. It sounds as though they were in the remnants of a tropical storm.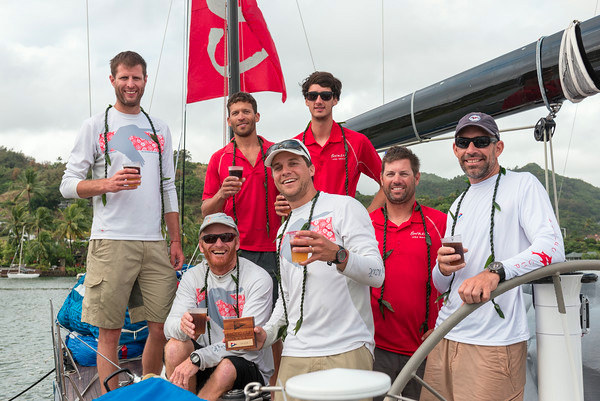 Because division and fleet rankings are calculated using different handicaps, Swazik was bested in the Sonnen BMW Division by both Greg Slynstad's Hamachi and Thomas Garnier's Reinrag 2, both J/125s that had come from way behind in the early going.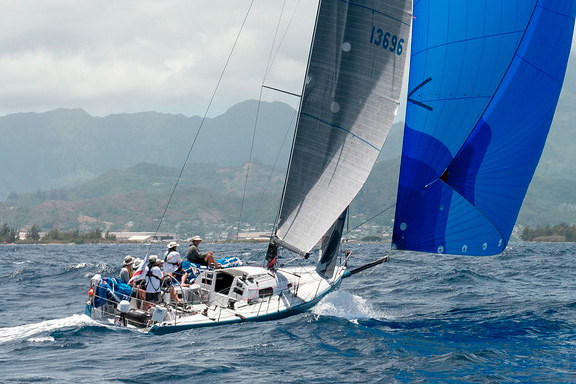 Evaluating performance by fleet isn't very accurate, especially when boats are set up for different rating systems and start on different days, so let's look at the Division and handicap-system winners.
Holo Holo Cruising Division — Michael Chobotov's Jeanneau 49 Venture easily walked off with division honors.
Iwi Doublehanded Division — Karl Robrock's Santa Cruz-based Moore 24 Snafu has crossed the finish line and is projected to be able to hold on to first in Division and first in PHRF. She finished in 13 days and 21 hours, and is expected to beat projected second-place finisher in Division and in PHRF, Ward Naviaux's Santa Cruz 27 Blade Runner, which should have finished by the time you read this. Few sailors appreciate what tremendous achievements these finishes represent for both boats, neither of which has anything remotely resembling standing headroom. And once again, boats from the Pacific Northwest have kicked butt in a race to Hawaii.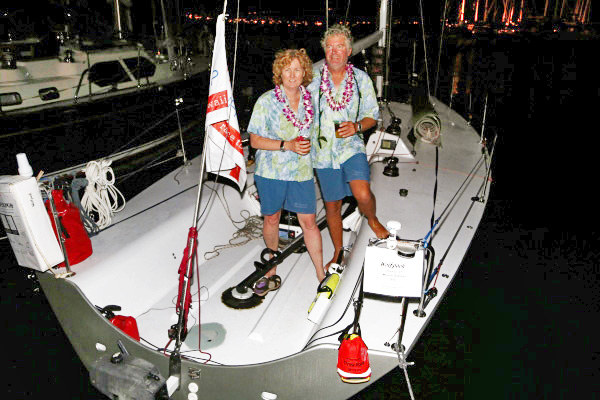 Kolea Doublehanded Division was won, as expected, by Melinda and Bill Erkelens aboard the Donovan 30 Wolfpack from the Richmond YC. Like all Tuesday starters, they had horrible wind at the beginning, so it's nearly miraculous that they could average the speed they did and come all the way back to fourth in PHRF. In something of a surprise, they were pressed by Charles Devanneaux's Beneteau First 30 Thirsty, which is projected to correct out just four hours behind the custom Wolfpack.
Alaska Airlines PHRF A — Victoria Lessley's Cal 40 California Girl nipped sistership, Rodney Pimentel's Azure for division line honors by just 45 minutes, but Azure corrected out to win by nearly six hours. Benefiting from better winds than boats in most other PHRF divisions, Azure finished fourth in PHRF.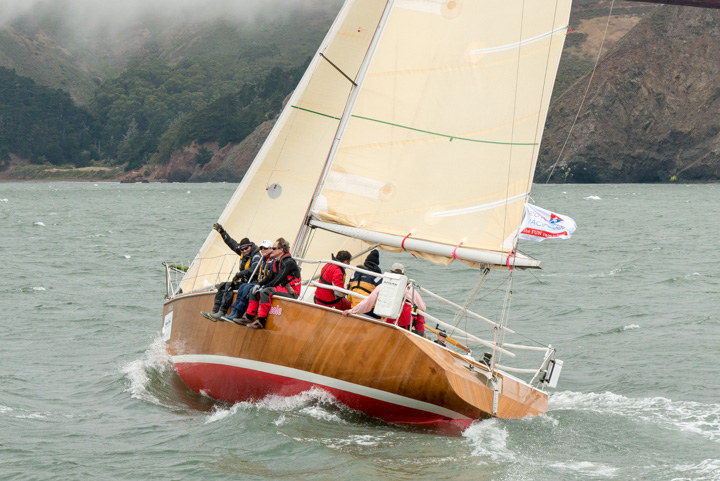 Weems & Plath PHRF B — Just 150 miles from the finish line, Dean Treadway's ancient Farr 36 Sweet Okole, which had been leading the division most of the way, lost her rudder. While the entire division is still at sea, it's expected that Eric Hopper's J/105 Free Bowl of Soup will emerge victorious, although only about 19th in PHRF.
Matson PHRF C — The entire class is still at sea, with John Denny's Hobie 33 Por Favor continuing to lead. But Joe Well's sistership AERO has made impressive gains recently.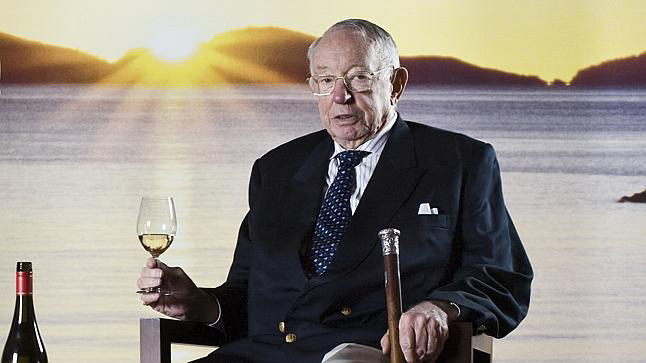 Last week wasn't a tranquil one for the 35th America's Cup — assuming there will be such a thing as scheduled in 2017.
It started the weekend before last, when the Hamilton Island YC of Australia, the Challenger of Record, called a summit of all the interested potential syndicates. Representatives of Italy, New Zealand, Australia, France and Sweden attended. Not wanting to be left out, representatives from the Oracle team asked to be invited, and were permitted to attend. The current America's Cup state of affairs was discussed and grievances aired.
We're told the challengers expressed their views on the list of venues having been whittled down to Bermuda and San Diego by doing a group karaoke version of Tony Bennett's 'I Left My Heart in San Francisco'. Just as there famously is "no second" in the America's Cup, there apparently is no second to San Francisco when it comes to America's Cup venues. Several syndicates went so far as to say they couldn't give two hoots about pink sand beaches, if Bermuda was selected as the site of the Finals, they wouldn't be participating. "At least it's in California," seemed the highest praise that could be generated for San Diego, famous for light-air sailing.
That's not all the challengers groused about. There is also the fact that the deadline for entries is just three weeks away, while it will be months before the venue for the Finals is announced. Were the challengers whining or could it really be difficult to attract multimillion-dollar sponsors if nobody knows where the Finals will be held? We suspect the challengers might have a point.
But the big bomb landed on Saturday, when Bob Oatley, the wine tycoon who owns the Hamilton YC and was putting up the dough for the Team Australia Challenge, dropped out. "The challenge was initiated with a view to negotiating a format for the 35th America's Cup that was affordable and put the emphasis back on sailing skills," he said. "Ultimately our estimate of the costs of competing were well beyond our initial expectation and our ability to make the formula of our investment and other commercial support add up. We are bitterly disappointed that this emerging team of fine young Australian sailors will not be able to compete at the next America's Cup under our banner."
Ben Ainslie reacted by saying this isn't the first time a Challenger of Record had dropped out of an America's Cup, nothing to see here, move along folks. Ben is hardly an unbiased observer. After all, he was navigator for Oracle Team USA during their stirring comeback in the last Cup, so he can be seen as all but a member of their camp. Even more importantly, he'd recently announced that he'd formed his own British America's Cup team, one that will be getting considerable sponsorship from the government. While heading an America's Cup campaign isn't always the path to riches and high society, it often has been. Have you seen the photo of Sir Ben and Duchess of Cambridge Kate Middleton? We hope Prince William hasn't. If the 35th America's Cup flounders, Sir Ben could be a big loser.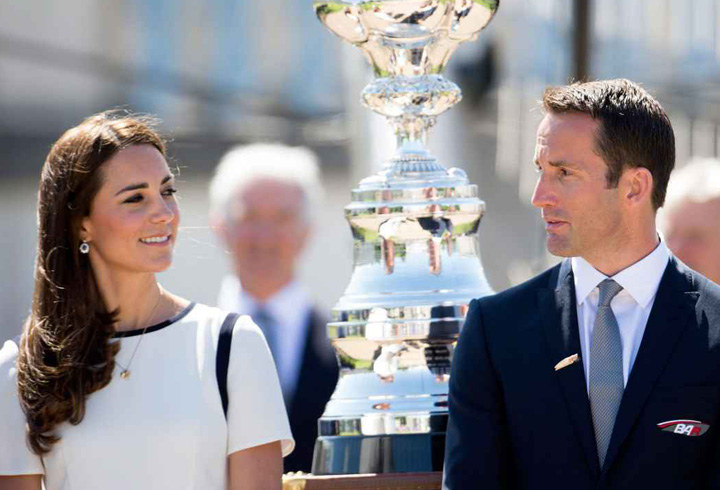 What was even more shocking was the discord that started erupting in New Zealand. It started when Emirates Team New Zealand syndicate head Grant Dalton told the Kiwi government that although the Kiwi team's long-term financial situation was in excellent shape, they needed $5 million from the government by the end of the month to keep the team from going bankrupt. Dalton's 'poor us' claim rang as hollow as those of $250,000-per-speech Hillary 'Dead Broke' Clinton, as it was revealed Dalton has been making $2 million a year as the Kiwi syndicate head. While two mil might be what Ellison leaves as a tip when doing a late-night Taco Bell drive-through in one of his Honda NSXs, it's a lot of money in New Zealand.
While the salaries of other team members couldn't be released because of "competitive reasons" — ha, ha, ha — it was intimated that the second biggest earner on the Kiwi team, and second by a long way, was helmsman Dean Barker at a pitiful $250,000/year. Before any of you swooning gals decide to send 'Dean the Dream' any lunch money, it was also reported that both he and Dalton are rumored to be worth about $14 million. Once again, that's not chump change in New Zealand the way it is in the United States. As if to highlight how lucrative the Cup has been for him, Dalton recently took delivery of a $100,000 racing motorcycle. Previously he'd stuck to racing Camaros and other muscle cars for relaxation.
Surveys of both government representatives and the public showed that support for the Kiwi team has been faltering. Indeed, 80% of those surveyed basically said the government shouldn't put any more money into an America's Cup effort when the head honcho is getting two million a year out of it.
It seemed to be dirty-laundry week in the Land of the Long White Cloud, as Rob Waddell, "Team New Zealand's best grinder," revealed that there had been discord in the team during the last Cup Final as well. This, Waddell said, was a result of Dalton, 56, insisting that he be a grinder in nine of the first 10 races. Barker, as well as Waddell, apparently tried to discourage Dalton and wanted to have a younger and stronger grinder on the boat. It was alleged that Dalton's vanity had been the problem, as his onboard participation had supposedly been driven by Russell Coutts' taunt that Dalton was too old to crew.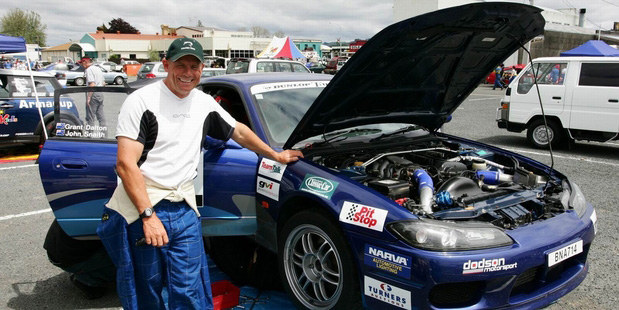 What now? In a Latitude exclusive, we can report that Larry Ellison and Russell Coutts managed to convene a secret late-Sunday night meeting with San Francisco Mayor Ed Lee and members of the Board of Supervisors to plead, hat in hands, to let the Cup come back to San Francisco. "I'll pick up the tab for everything," said the fifth richest man in the world.
Just kidding about that last paragraph.
At the Singlehanded TransPac Awards Ceremonies Saturday night, the 14 finishers received their coveted TransPac belt buckles, signifying successful completion of their 2,120-mile sprint from San Francisco. Held at Hanalei's famous Tahiti Nui restaurant/bar, the event also recognized specific achievements of eight solo racers.
The most prestigious award of this biennial race is the Hanalei Yacht Club Trophy, presented to the singlehander who placed first on corrected time in a monohull. This year's winner was Steve Hodges, who successfully raced his Islander 36 Frolic in the Harrier Division. "This was my second Singlehanded TransPac race," says Steve. "Doing well was a huge highlight and I didn't break anything. I didn't really expect to do as well but I redoubled my effort knowing I had a chance to be at the top."
Hodges also won the Jim Tallet Memorial Trophy for first on corrected time on a yacht from outside Northern California, and the Displacement Monohull Trophy for first on elapsed time in a heavier monohull.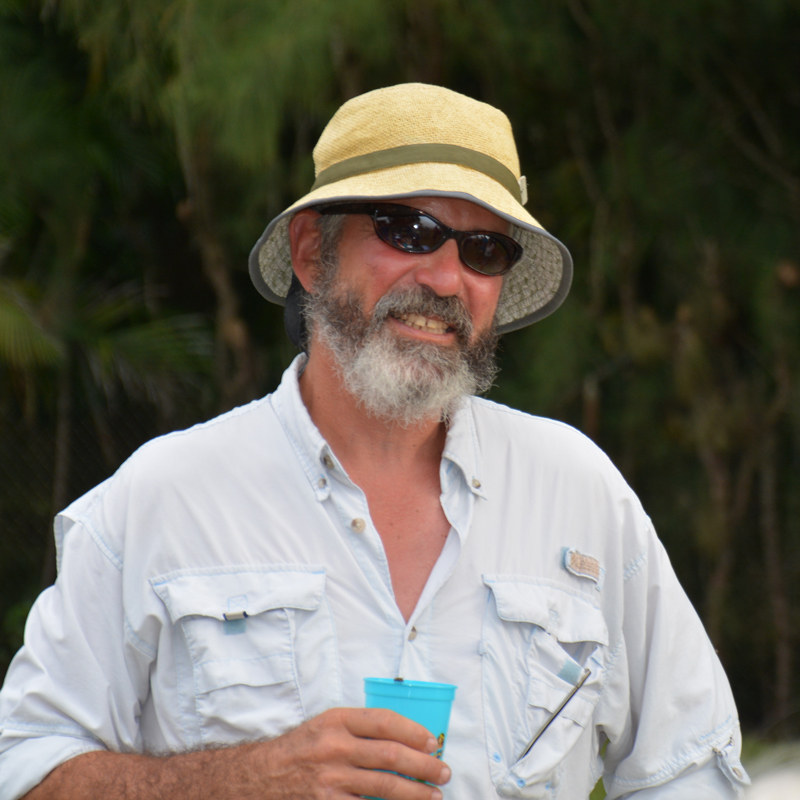 Al Germain of the Wyliecat 30 Bandicoot received the Latitude 38 / Nelson's Trophy for first to finish on corrected time in a monohull from Northern California. He also came in first among the Capri+ Division racers, despite breaking his wishbone boom. "I put that down as operator error," says Al. "The preventer wasn't rigged to allow it to break before the boom broke." Fortunately he was able to fix it temporarily with a makeshift sleeve and some serious tape — slowing him down but not stopping him.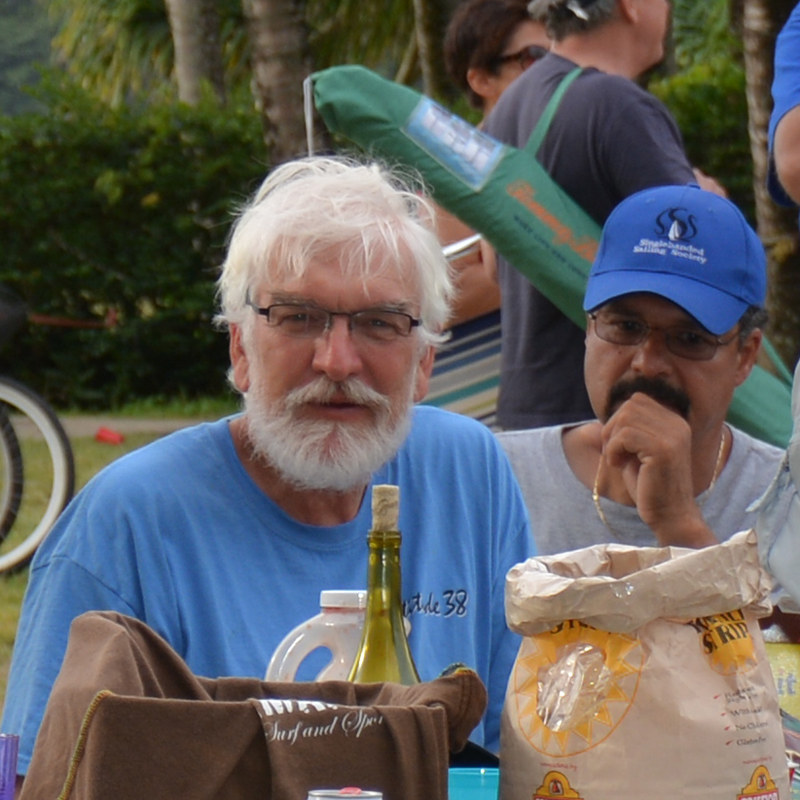 Having been the first to arrive at the Hanalei Bay finish line (14d, 2h, 54m, 47s), Peter Heiberg on the P/J 50 Scaramouche V won the Jack London Trophy. "I went south at the beginning of the race to be more comfortable — not for strategy," says Peter. "It was shithouse luck that it worked out!" Although this is Peter's second Singlehanded TransPac, he's sailed the Pacific so many times that he wouldn't mind if he never did it again. "The reason I was racing," he says, "is because I felt I didn't try very hard on the last race. I left something on the table."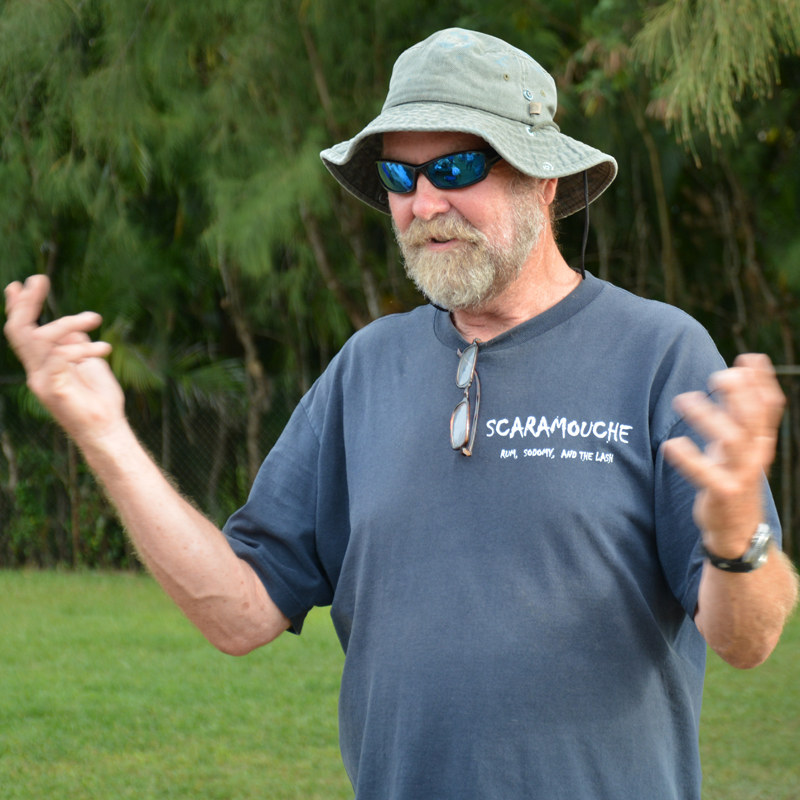 The Grover Nibouar Trophy was awarded to Joe Balderrama of the Express 27 Archimedes for arriving first on elapsed time in a small ULDB monohull. "It was like climbing Mt. Shasta," says Joe of his first SHTP. "It stretches your limits and it scrapes the bottom of your soul. It allows you to see what you are really made of."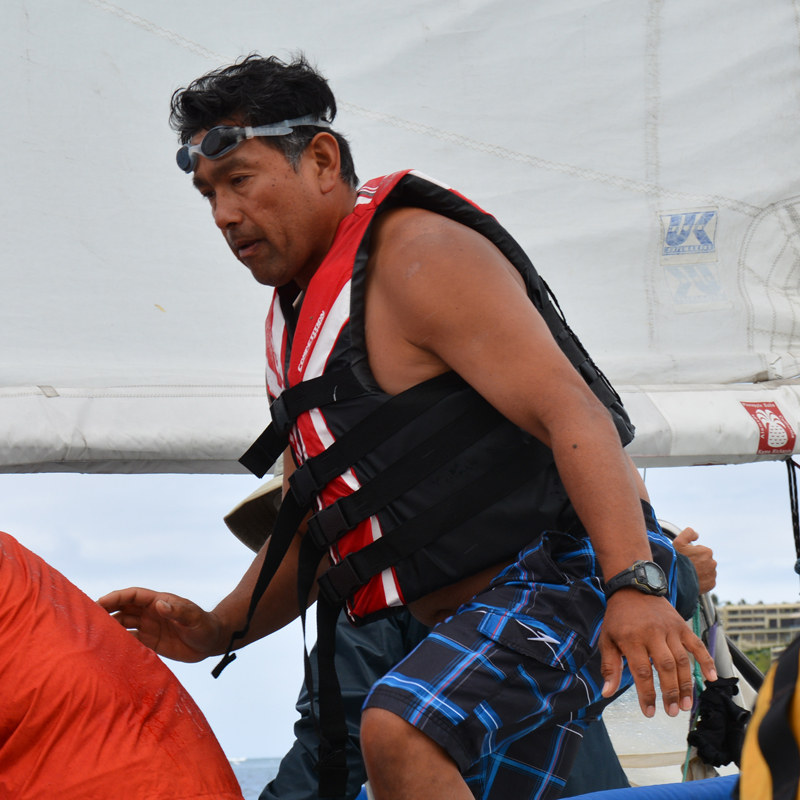 The last finisher was Doug Paine on the Capri 25 Jack. Having broken a spreader and lost a stay early in the race, Doug's westward progress was severely hampered, but he hung in there, earning the Perseverance Trophy for his dogged determination. Doug also was awarded the Foxx Fyre Trophy, a discretionary award given by the Race Committee for outstanding effort.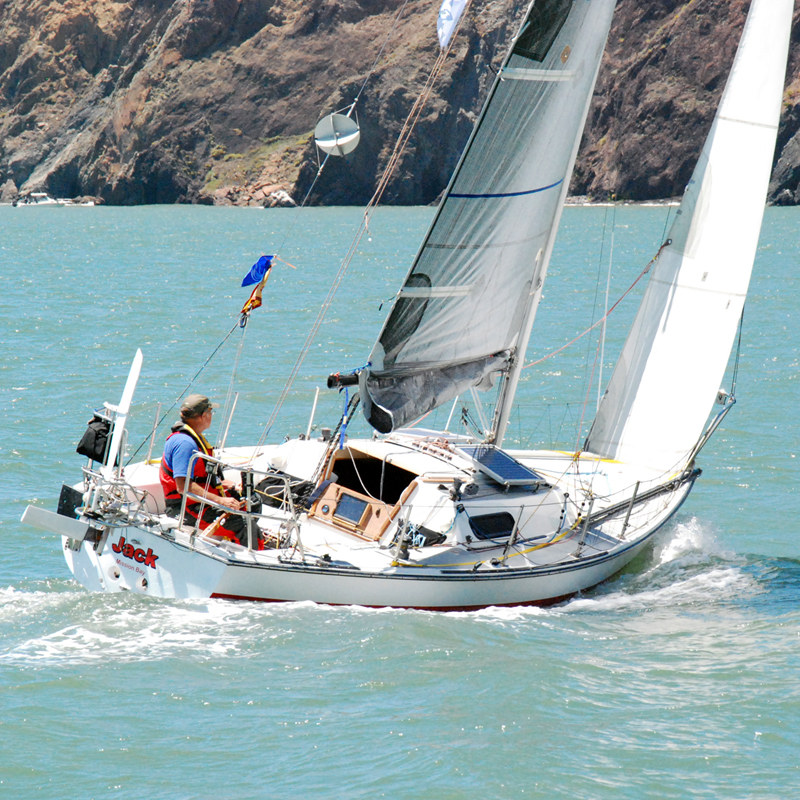 Look for our complete recap of the Singlehanded TransPac in the August edition of Latitude 38 magazine.
Receive emails when 'Lectronic Latitude is updated.
SUBSCRIBE