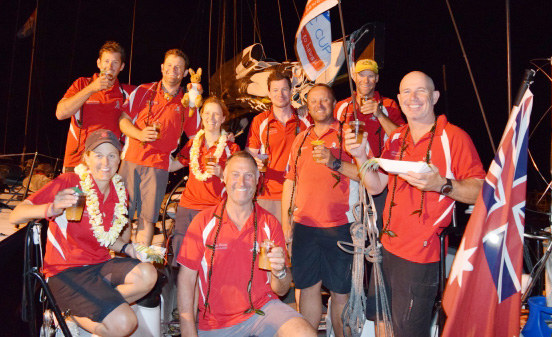 Although many Pacific Cup boats are still out on the course this morning, an unexpected winner has already run off with Class, Division and Fleet honors in this biennial San Francisco to Kaneohe race. That would be Rob Date's TP52 Scarlet Runner, the only entry from Australia in the 2,070-mile race. They are surprising winners for four reasons:
1) They're on the last leg of an around-the-world tour.
2) They finished last in division in the Voiles de St. Barth.
3) They lost 20 miles after getting snagged in a fishing net in the middle of the night early on.
4) They lost their critically needed A4 as they approached the finish.
Actually make that five reasons, as they weren't expected to beat the all-star team on Roy Patrick Disney's Andrews 68 Pyewacket either. But they did, finishing 3.5 hours faster than the 16-ft-longer Pyewacket, and correcting out two hours and a couple of minutes faster.
Sneaking in behind Scarlet Runner for second in fleet, even though they were only third in class, was Sebastien de Halleux's Swan 45 Swazik from the Golden Gate YC. It was no walk in the park for the Swan, as the last night out her crew reported winds in the 30s, near zero visibility, and lightning all around. It sounds as though they were in the remnants of a tropical storm.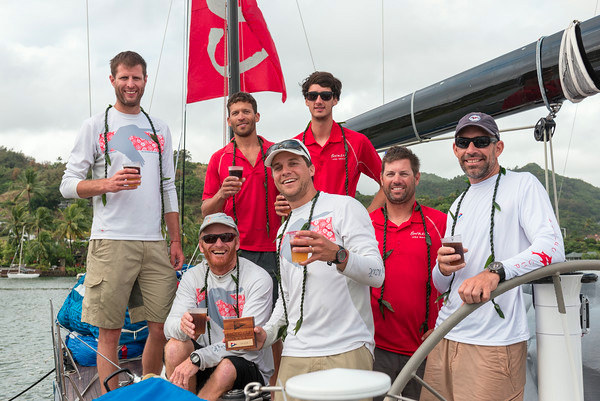 Because division and fleet rankings are calculated using different handicaps, Swazik was bested in the Sonnen BMW Division by both Greg Slynstad's Hamachi and Thomas Garnier's Reinrag 2, both J/125s that had come from way behind in the early going.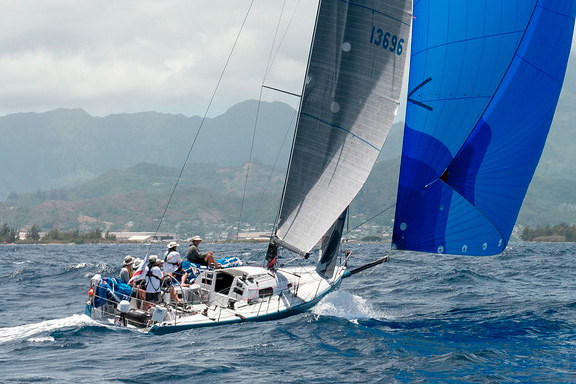 Evaluating performance by fleet isn't very accurate, especially when boats are set up for different rating systems and start on different days, so let's look at the Division and handicap-system winners.
Holo Holo Cruising Division — Michael Chobotov's Jeanneau 49 Venture easily walked off with division honors.
Iwi Doublehanded Division — Karl Robrock's Santa Cruz-based Moore 24 Snafu has crossed the finish line and is projected to be able to hold on to first in Division and first in PHRF. She finished in 13 days and 21 hours, and is expected to beat projected second-place finisher in Division and in PHRF, Ward Naviaux's Santa Cruz 27 Blade Runner, which should have finished by the time you read this. Few sailors appreciate what tremendous achievements these finishes represent for both boats, neither of which has anything remotely resembling standing headroom. And once again, boats from the Pacific Northwest have kicked butt in a race to Hawaii.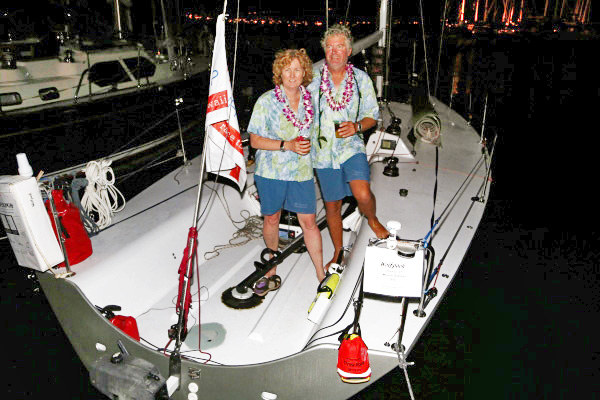 Kolea Doublehanded Division was won, as expected, by Melinda and Bill Erkelens aboard the Donovan 30 Wolfpack from the Richmond YC. Like all Tuesday starters, they had horrible wind at the beginning, so it's nearly miraculous that they could average the speed they did and come all the way back to fourth in PHRF. In something of a surprise, they were pressed by Charles Devanneaux's Beneteau First 30 Thirsty, which is projected to correct out just four hours behind the custom Wolfpack.
Alaska Airlines PHRF A — Victoria Lessley's Cal 40 California Girl nipped sistership, Rodney Pimentel's Azure for division line honors by just 45 minutes, but Azure corrected out to win by nearly six hours. Benefiting from better winds than boats in most other PHRF divisions, Azure finished fourth in PHRF.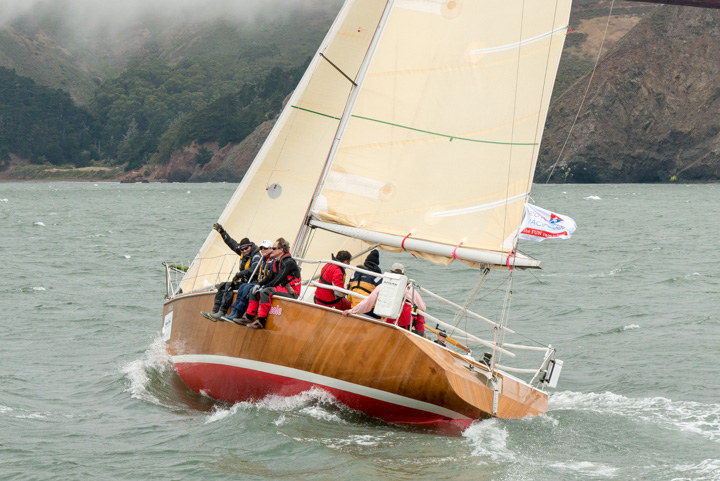 Weems & Plath PHRF B — Just 150 miles from the finish line, Dean Treadway's ancient Farr 36 Sweet Okole, which had been leading the division most of the way, lost her rudder. While the entire division is still at sea, it's expected that Eric Hopper's J/105 Free Bowl of Soup will emerge victorious, although only about 19th in PHRF.
Matson PHRF C — The entire class is still at sea, with John Denny's Hobie 33 Por Favor continuing to lead. But Joe Well's sistership AERO has made impressive gains recently.
Receive emails when 'Lectronic Latitude is updated.
SUBSCRIBE