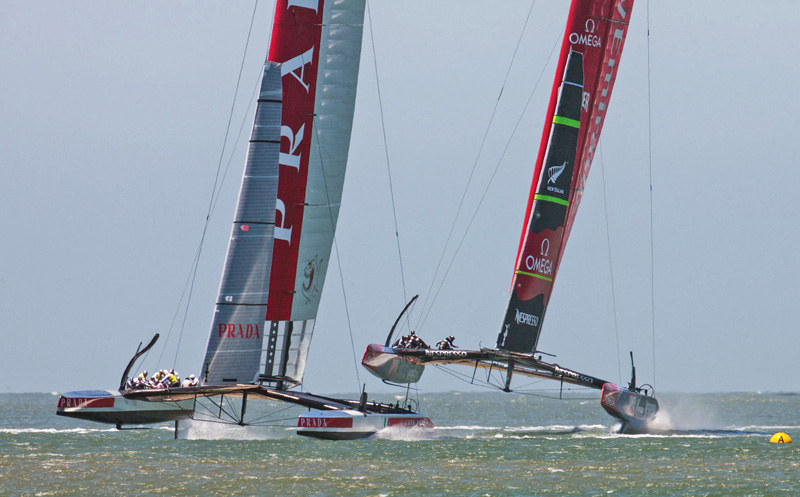 The International Jury has ruled that America's Cup Regatta Director Iain Murray, as respected a sailor as he might be, overstepped his authority when he changed some of the regatta rules recently, even though he believed he had done so in the interests of participant safety.
This was an off-the-water victory for Emirates Team New Zealand and Luna Rossa Challenge. The Kiwis were so magnanimous that they said they would be happy if hapless Artemis Racing, which still hasn't launched its second-generation AC72, got special dispensation and was allowed to use the now-outlawed larger rudder elevators (stabilizers) to control the pitch of their cat. Nothing like being the object of pity, is there? Artemis had said that if they lost the ruling, they wouldn't have a boat to race. But having spent tens of millions of dollars on their AC campaign, they now sound as though they might eventually be able to make it onto the course for a few races with a legal boat.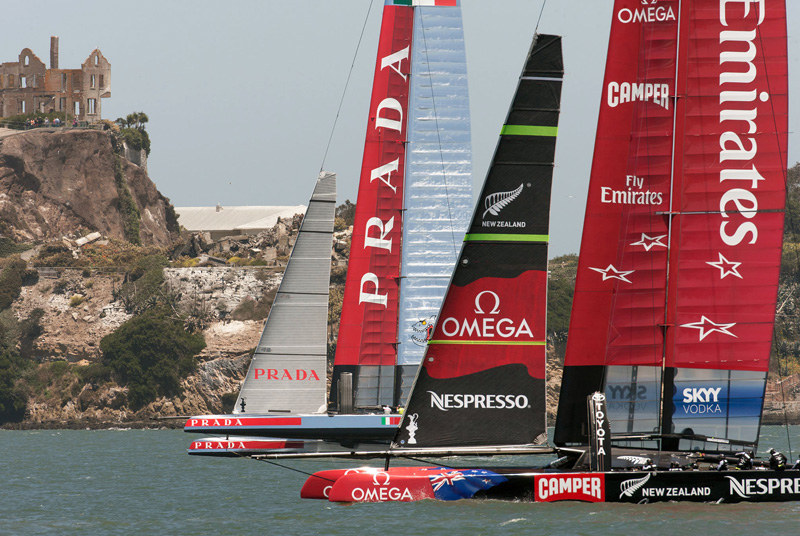 Some had claimed that Murray's augmentation of the rules seemed to have been tailor-made for the defender, Oracle Team USA. In any case, the San Francisco-based team says they are ready to compete in the America's Cup Finals starting on September 7 with a boat that complies with the class rules. There's nothing like having both a little extra time and money on your side.
The bottom line is that after the embarrassment of two Kiwi and one Italian wins so far in Louis Vuitton Races where neither team had an opponent, we're finally going to have a AC72 versus AC72 race on Saturday between the Kiwis and the Italians. The much more polished and experienced Kiwis (ETNZ) are expected to clobber the Italians (LRC), although it should be fun to watch, as this will be America's Cup racing as it's never been before. It would be nice if, just prior to the start, all sailing fans could take a minute to pray that there won't be a high-speed regatta-ending collision between the two 72s, as that would be about the last straw for an event that's already had too many troubles.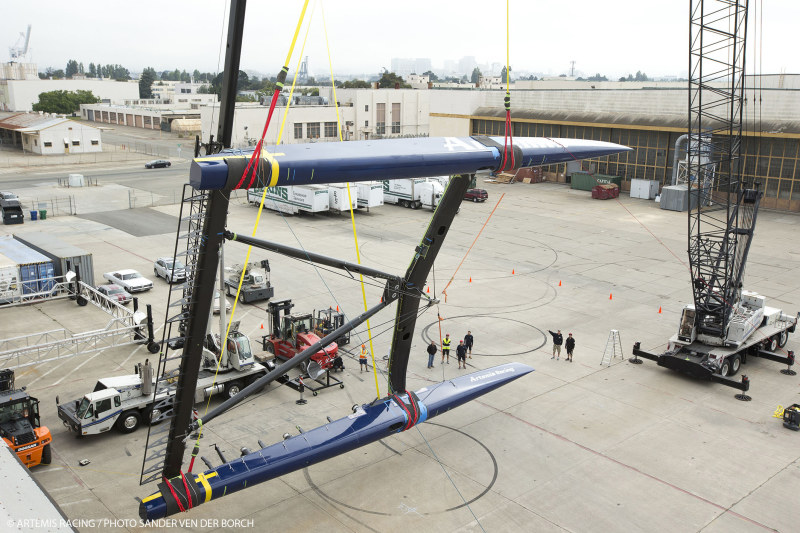 Emirates Team New Zealand is slated to race Luna Rossa at 12:15 p.m. tomorrow in the first contest of Louis Vuitton Cup's Round Robin 2. (See the live feed on YouTube.) Defender Oracle's newest boat will likely be seen on the course tomorrow also, as they are allotted 'defender access' from 11:30 to noon and 1:30 to 2 p.m. On Saturday, ETNZ will run the course again uncontested, as they are scheduled to race Artemis.
Receive emails when 'Lectronic Latitude is updated.
SUBSCRIBE