Starting in mid-January, government officials in La Paz started knocking on boat hulls in one marina asking to see copies of Temporary Import Permits. TIPs were created about 20 years ago to provide a means for boat owners to leave Mexico without their boats. Prior to that, a boatowner technically couldn't leave Mexico without also taking his/her boat out of the country. A TIP also allows boat owners — at least in theory — to bring replacements for broken gear into the country without having to pay duty. The original TIPs, such as the one Profligate has, were good for 20 years. Currently they are issued for 10 years.
One La Paz boatowner reported that a tax official came to his boat, took a photo of his boat's registration number, checked it online, and found that it indeed had a valid TIP. So all was fine. It's unclear if anyone has been 'busted' yet for not having a TIP. Technically a boat can be seized if she needs a TIP and doesn't have one, but we think this is highly unlikely, as it would be a monumental public relations blunder on the part of a country that relies so heavily on tourism.
There are several complications to the issue. The first is that La Paz has a history of being more persnickity than other places about the interpretation of rules and laws. For instance, you never want to clear out of Mexico from La Paz because officials there require that you get, among other things, health clearances. At this point it's unclear if only officials in La Paz are checking for TIPs, or if it's being done countrywide.
A second complication is that TIPs aren't available in all ports — even all ports of entry. You can't get them from government offices in Cabo San Lucas, for instance, because they don't have a Banjercito — a military bank — where you have to pay the fee.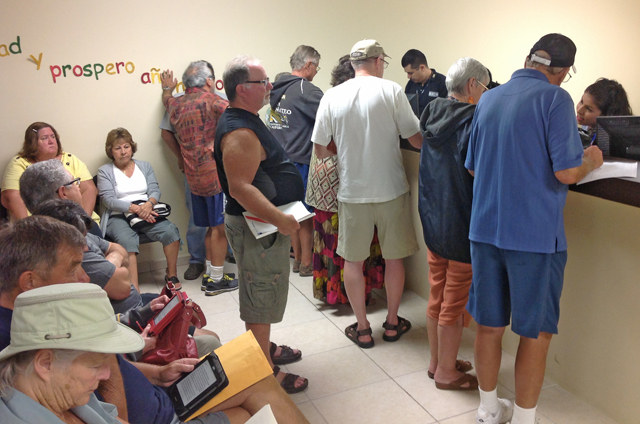 A third complication is that it's never been clear which boats need a TIP. For instance, do you need a TIP just to go to Ensenada? It's always been our understanding that if you were just passing through Mexico, and weren't going to leave Mexico without your boat, you didn't need to get a TIP. It also been our understanding that 'just passing through' could mean the length of your personal tourist visa, which is normally 180 days. A potential problem is that some, if not most, marinas have been requiring a copy of a boat's TIP before giving the owner a slip. In the case of boats arriving at Paradise Marina in Nuevo Vallarta without a TIP, Harbormaster Dick Markie sits the owner down and makes him/her get a TIP online right then and there. They cost about $50.
A fourth complication is that Mexico is trying to modernize it's Immigration and Customs laws. There have been some major bumps along the road. So it's unclear if this is a bump or policy.
How about a fifth complication? Mexico has a new President and a new political party — the PRI — that took over in early December. As such, officials at all levels have been replaced, in many cases with people who aren't clear on the laws or at least how they had been previously enforced. So yes, there's been massive confusion.
Fortunately, there's an extremely simple solution to a very confusing problem — get a TIP. It's easy to do online here, and in the big scheme of things, it's not very expensive.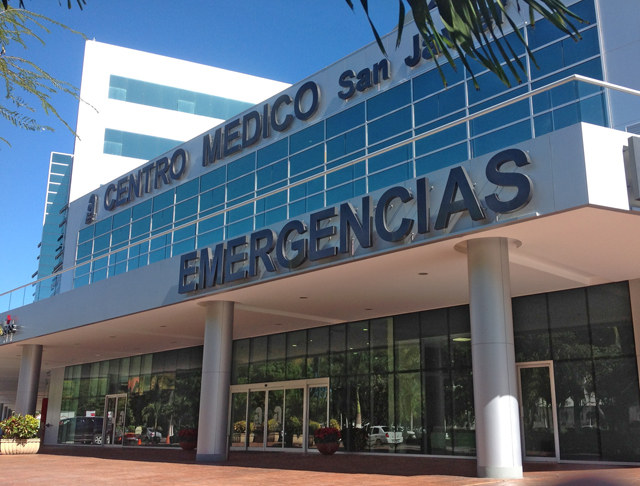 As for Immigration, based on our visit to the spanking new Immigration Office at Nuevo Vallarta, located across the street from the Hard Rock Hotel and in the same building at the soon-to-be-opened Las Vegas Casino and the already opened ultra-modern hospital, it seems as if every Canadian and American was standing in line in order to upgrade their visas. We hope they are not in a hurry. We applied to renew our FM2 visa about November 15, and still haven't got whatever they're giving out now. There is confusion in Immigration, too.
Our advice is to go sailing, have a cerveza, and enjoy the sun — all the kinks will work themselves out in time.
Receive emails when 'Lectronic Latitude is updated.
SUBSCRIBE