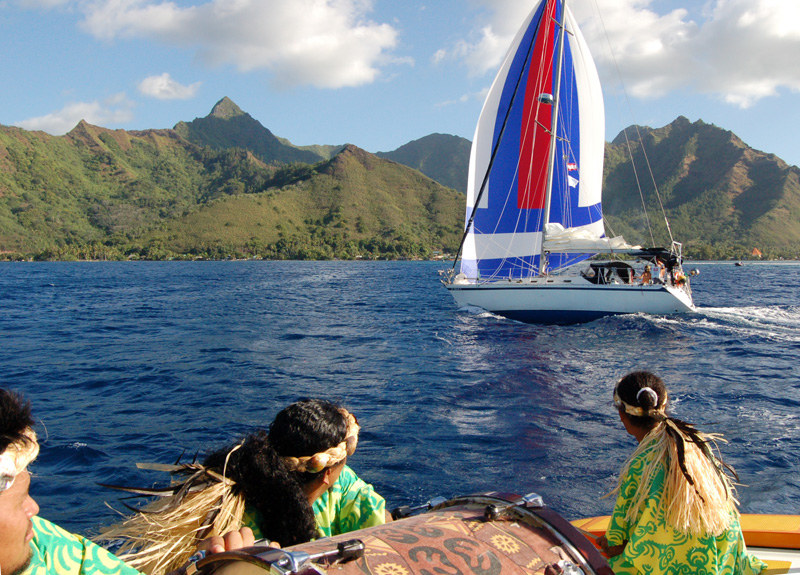 It's no easy trick to get all the elements of your life to line up in such a way that you can sneak off and go cruising for a few years. Doing so is not only a matter of owning a decent boat and having a few bucks in the bank, but also being at least temporarily free of family and business obligations.
It usually takes both determination and luck to turn cruising dreams into reality. And some of the luckiest sailors we meet are those who find themselves ready and able to sail from the West Coast of the Americas to French Polynesia — a 3,000-mile crossing we call the Pacific Puddle Jump.
As regular readers know, we honor these adventurous sailors annually with a series of articles in Latitude 38, and host both send-off and arrival events. Plans for all that are ready to announce, so we'll hereby declare the 2013 Pacific Puddle Jump season officially open. Free online registration begins today at the PPJ website.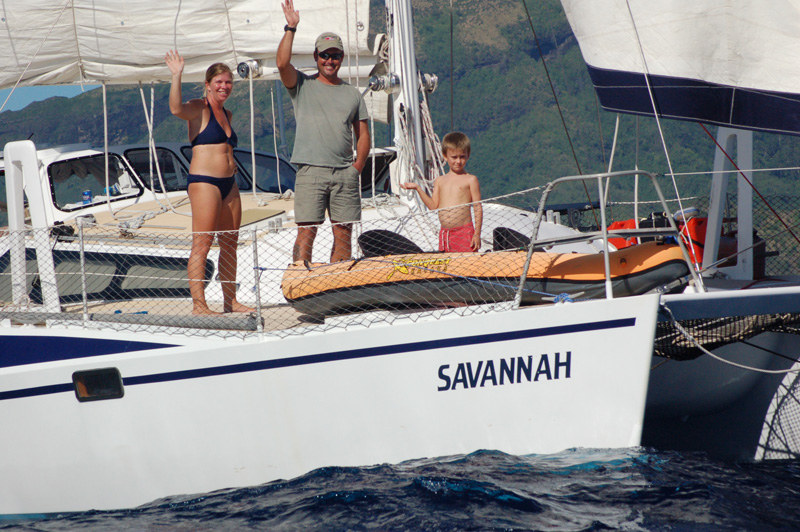 First, we should explain that although we call the PPJ a rally, we use the term loosely. Unlike the Baja Ha-Ha or ARC rallies, members of the PPJ begin their crossings anytime between February and May from a variety of places along the West Coast of the Americas. There are no committee boats or mandatory roll calls, but many boats keep in touch along the way via informal radio nets, sharing weather and status info.
For the last few years, one of the additional benefits of signing up has been being eligible to take advantage of a Tahitian yacht agency's offer of clearance in and out, duty-free fuel and bond exemptions for a very reasonable price. (Without this deal each arriving sailor must post a repatriation bond in cash, equal to the cost of an air ticket to your home.)
Dates have been set for our two annual Pacific Puddle Jump Send-off Parties:
March 1 — Vallarta YC, Nuevo Vallarta, Mexico; 3-6 p.m. (at the Paradise Village Resort & Marina)
March 9 — Balboa YC, Balboa, Panama; 12-4 p.m. (western side of the Canal)
Both the Vallarta YC and the Marina Riviera Nayarit host free seminars to help Pacific-bound cruisers prepare. For listings see these links: Vallarta YC (see also their site's "On the Water" section); Marina Riviera Nayarit.
Working with several Tahitian partners, Latitude 38 also co-hosts the annual Tahiti-Moorea Sailing Rendezvous. This three-day event is dedicated to celebrating the fleet's arrival, while introducing its members to various elements of Polynesian culture. This year's dates will be June 28-30, 2013, beginning at Papeete and ending at Moorea.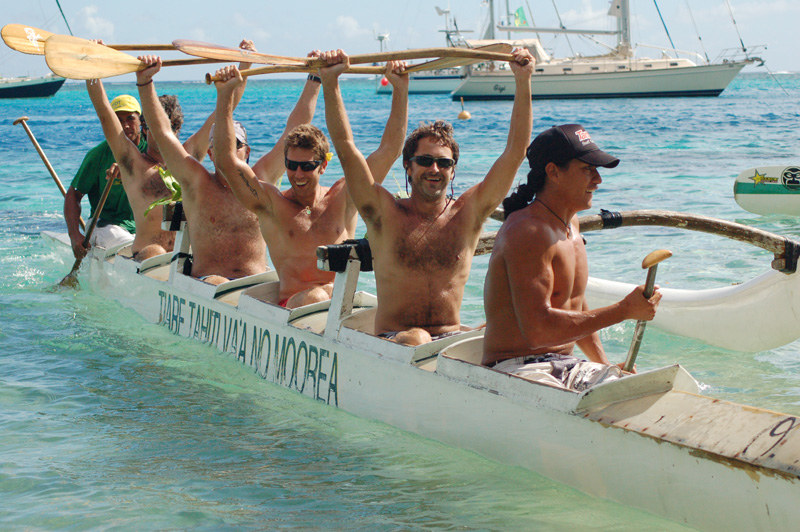 During the spring we'll publish mini-profiles of all crews who attend our send-off shindigs, in addition to a report on the Rendezvous and a complete crossing recap during the summer months. We'll also post updates here in the coming months. For more on this annual cruiser migration see the website.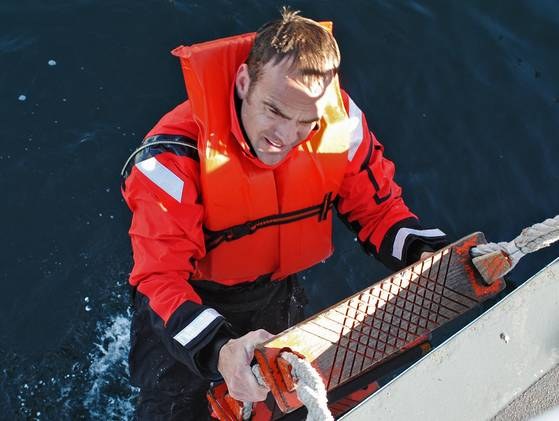 US Coast Guard Chief Petty Officer Terrell Horne III, 34, was killed near the Channel Islands on Sunday when a panga driven by suspected smugglers rammed the inflatable that Horne and another crewmember were in, said the Coast Guard. The USCG cutter Halibut had been alerted by a C130 aircraft to the presence of a panga in the vicinity. Since the islands are known to be a popular drug and human smuggling drop-off point, Halibut moved to intercept.
Horne and a crewmate boarded a CG inflatable to give chase but, according to the Coast Guard, as they approached, the panga turned and rammed them at full speed, throwing both crewmen into the water. Another CG boat intercepted the panga and arrested the two suspects aboard. There was no comment on whether drugs were found.
Horne suffered a traumatic head injury and was pronounced dead when he was brought ashore. "Our fallen shipmate stood the watch on the front lines protecting our nation, and we are all indebted to him for his service and sacrifice," said Admiral Robert J. Papp, Coast Guard Commandant.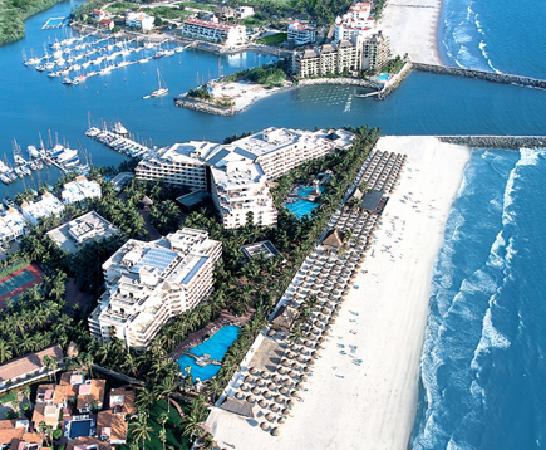 The Riviera Nayarit part of Banderas Bay — one of the great tropical sailing and nautical playgrounds of the world — has two great events next week for sailors.
The first, on Tuesday, is the inaugural Riviera Nayarit Sailors' Splash, which is the big welcome to the Riviera Nayarit for all members of the Ha-Ha and other cruisers. The Splash is being put on by a combination of Riviera Nayarit Tourism, Paradise Village Marina, the Vallarta YC, Marina Riviera Nayarit, and other Riviera Nayarit businesses.
The fun will start at 11 a.m. with a full brunch at the Vallarta YC adjacent to the Paradise Village Marina. You can get there by foot, car, bus. Or if you show up at the Marina Riviera Nayarit in La Cruz by 9:30 a.m., you can probably get a ride over on a catamaran such as Profligate or Younger Girl, in which case the fun will start 90 minutes earlier than for the others. After brunching, checking out the YC pool, and checking out Paradise Village Marina, folks will hop on the 70-ft cat Humu Humu, or one of the other cats, for the trip over to the Marina Riviera Nayarit. You won't need a sleeping bag because it's only about seven miles, and you won't need long pants or a coat because it's going to be warm.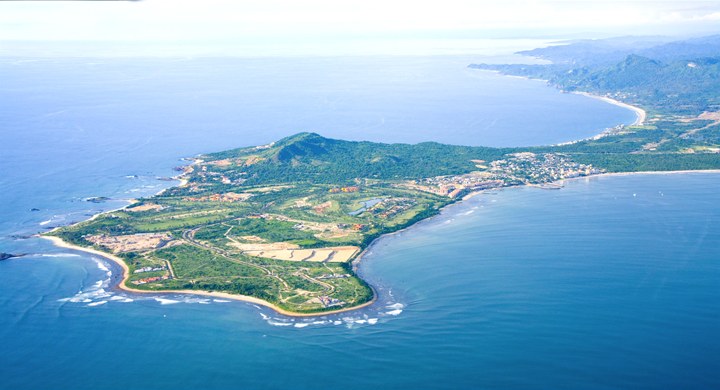 The Marina Riviera Nayarit/La Cruz portion of the festivities will start — listen in on Channel 22 for the exact time — about 5 p.m. The Riviera Nayarit folks will be handing out free sunshirts — not cheesy T-shirts — to the first 200 attendees. In addition, they plan on serving a pile of appetizers at the marina's Sky Bar that overlooks the Riviera Nayarit and Banderas Bay. Of course there will be live music and dancing under the starry sky.
If you think the Splash will be great — and it will be! — it will be followed on Wednesday, Thursday and Friday by the Banderas Bay Blast, three days of 'nothing serious', Baja Ha-Ha style racing for cruisers, only in the ideal flat-water sailing conditions of Banderas Bay. The first race will start and finish at La Cruz. The second will be an upwind sail to eight-mile-distant Punta de Mita, followed that evening by the annual opening of the Punta Mita Yacht & Surf Club. Lifetime membership in the club is available for $1 — assuming that you qualify. In order to qualify, you must: 1) Sail to Punta de Mita, and 2) accept the initiation paddle. The latter will be administered by the lovely Isabella of St. Barth and more recently Sayulita, who is the new Commodore of the Punta Mita Yacht & Surf Club. The athletic Isabella is a heavy hitter, so those who want additional whacks will have to donate $5 per whack to the club's fundraiser.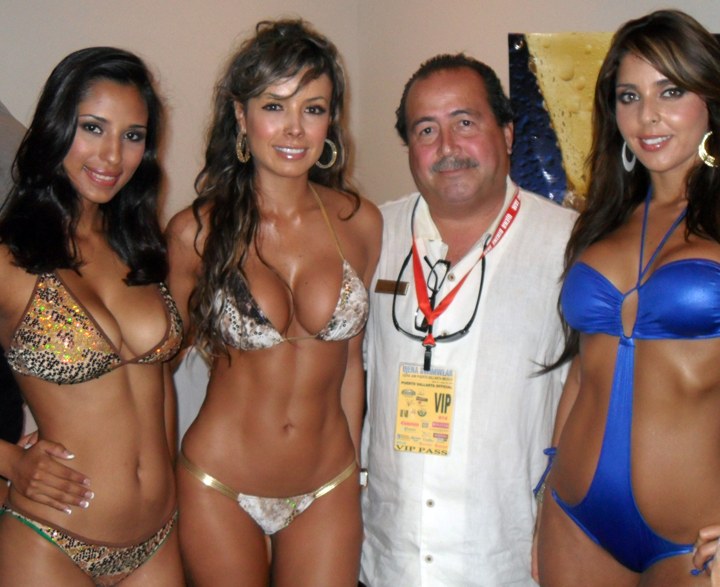 The final day of the Blast is also the 12-mile Pirates for Pupils Spinnaker Run for Charity, from Punta de Mita to Paradise Village Marina. Donate $20 and you'll get to ride on one of the cats. You should dress in costume because . . . well, because it's festive and it's fun. Any costume will do. One hundred percent of the money collected — and nobody takes out any expenses — will go to several great causes on the Riviera Nayarit.
Speaking of money, there is no entry fee for either the Splash or the Blast. In fact, you get a free night of berthing at the Marina Riviera Nayarit (Wednesday night) and at Paradise Village Marina (Friday night). How can you lose?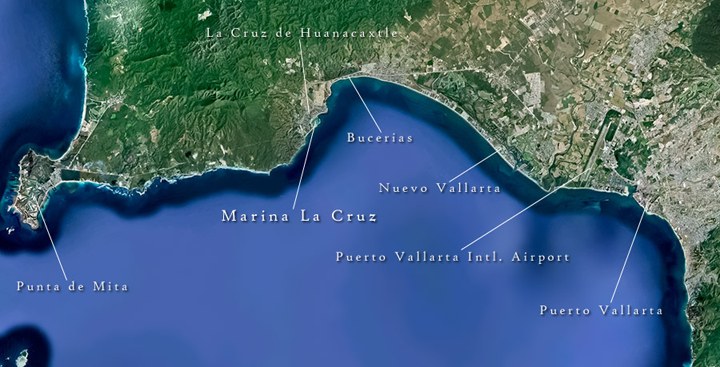 If you're in California or on your boat in the Sea of Cortez, you're probably asking yourself if these two events are going to be enough fun that you should travel to the Riviera Nayarit to participate. Absolutely!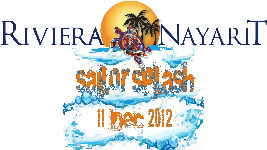 Receive emails when 'Lectronic Latitude is updated.
SUBSCRIBE