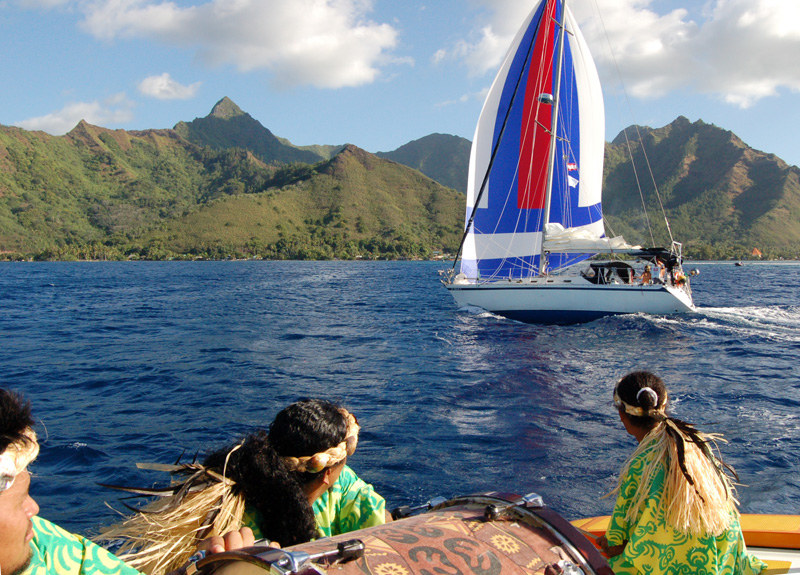 It's no easy trick to get all the elements of your life to line up in such a way that you can sneak off and go cruising for a few years. Doing so is not only a matter of owning a decent boat and having a few bucks in the bank, but also being at least temporarily free of family and business obligations.
It usually takes both determination and luck to turn cruising dreams into reality. And some of the luckiest sailors we meet are those who find themselves ready and able to sail from the West Coast of the Americas to French Polynesia — a 3,000-mile crossing we call the Pacific Puddle Jump.
As regular readers know, we honor these adventurous sailors annually with a series of articles in Latitude 38, and host both send-off and arrival events. Plans for all that are ready to announce, so we'll hereby declare the 2013 Pacific Puddle Jump season officially open. Free online registration begins today at the PPJ website.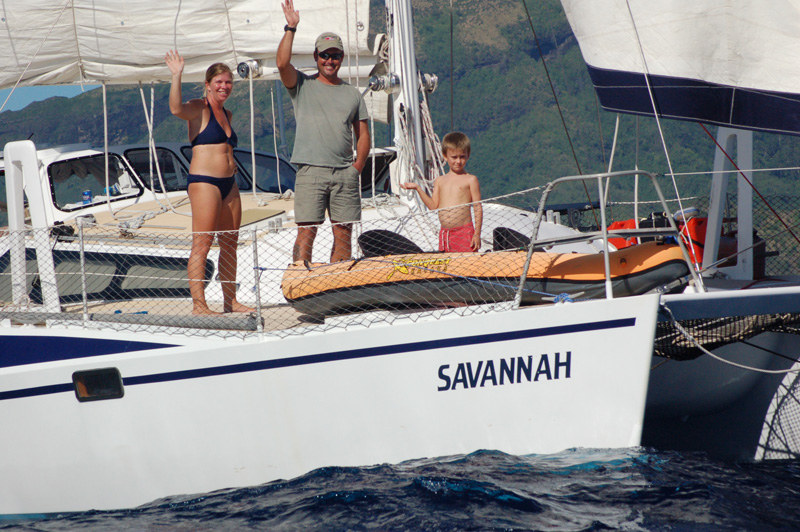 First, we should explain that although we call the PPJ a rally, we use the term loosely. Unlike the Baja Ha-Ha or ARC rallies, members of the PPJ begin their crossings anytime between February and May from a variety of places along the West Coast of the Americas. There are no committee boats or mandatory roll calls, but many boats keep in touch along the way via informal radio nets, sharing weather and status info.
For the last few years, one of the additional benefits of signing up has been being eligible to take advantage of a Tahitian yacht agency's offer of clearance in and out, duty-free fuel and bond exemptions for a very reasonable price. (Without this deal each arriving sailor must post a repatriation bond in cash, equal to the cost of an air ticket to your home.)
Dates have been set for our two annual Pacific Puddle Jump Send-off Parties:
March 1 — Vallarta YC, Nuevo Vallarta, Mexico; 3-6 p.m. (at the Paradise Village Resort & Marina)
March 9 — Balboa YC, Balboa, Panama; 12-4 p.m. (western side of the Canal)
Both the Vallarta YC and the Marina Riviera Nayarit host free seminars to help Pacific-bound cruisers prepare. For listings see these links: Vallarta YC (see also their site's "On the Water" section); Marina Riviera Nayarit.
Working with several Tahitian partners, Latitude 38 also co-hosts the annual Tahiti-Moorea Sailing Rendezvous. This three-day event is dedicated to celebrating the fleet's arrival, while introducing its members to various elements of Polynesian culture. This year's dates will be June 28-30, 2013, beginning at Papeete and ending at Moorea.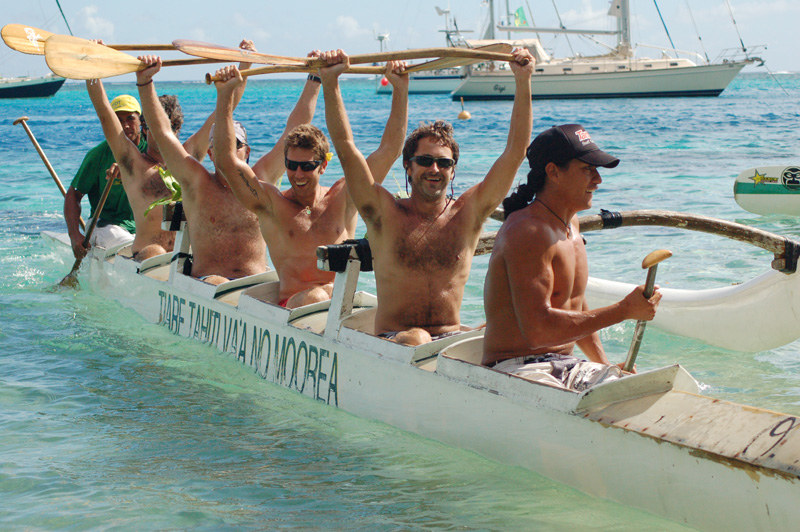 During the spring we'll publish mini-profiles of all crews who attend our send-off shindigs, in addition to a report on the Rendezvous and a complete crossing recap during the summer months. We'll also post updates here in the coming months. For more on this annual cruiser migration see the website.
Receive emails when 'Lectronic Latitude is updated.
SUBSCRIBE