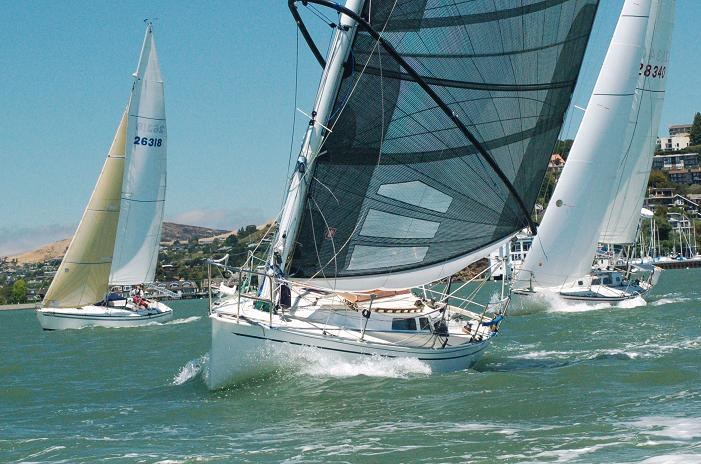 The 18th running of the Singlehanded TransPac, a biennial 2,120-mile jaunt from San Francisco Bay to Hanalei Bay on the Hawaiian island of Kauai, started off Corinthian YC at noon on Saturday. A mild 15-knot breeze and an ebb helped racers get out the Gate without too many issues — other than dodging schooners, woodies, ships and the usual collection of recreational boats — but light winds greeted the sailors on the ocean, causing some consternation throughout the fleet. Yesterday the breeze picked up enough that racers didn't have to go in search of it anymore.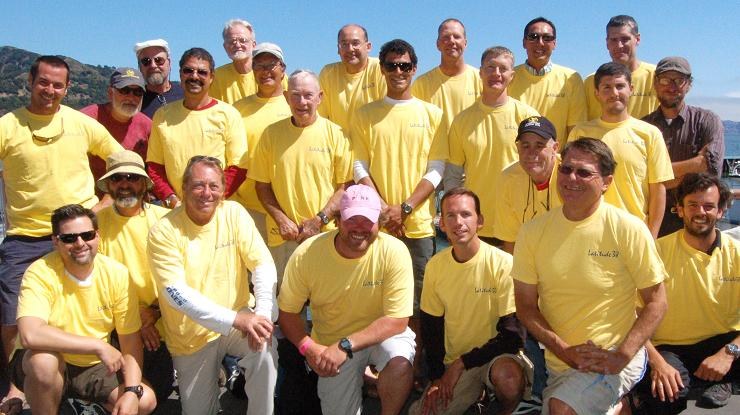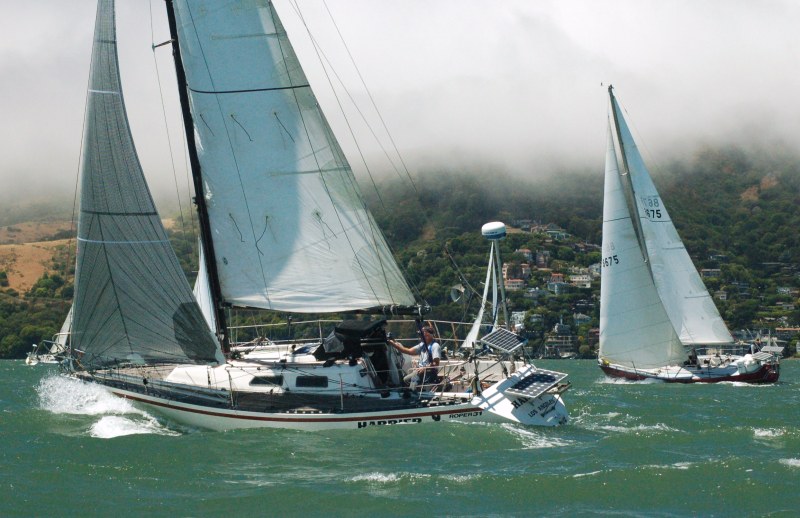 As of this morning, most of the fleet are looking forward to their current boisterous conditions easing a bit for a more comfortable run to the Islands. "It blew 16-22 knots from the beam all night long — with building seas — so it's been quite unpleasant," noted Jim Quanci on the Cal 40 Green Buffalo. "Still on water-only rations, and very much looking forward to the wind going aft so I can start eating again (or my sea legs to come in, though it usually takes three days for my stomach to acclimate)."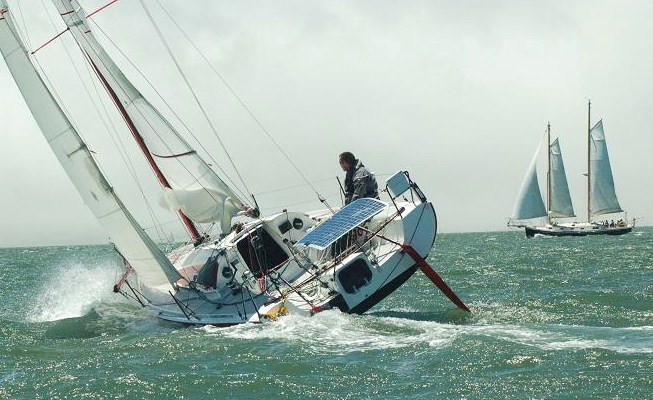 As expected, Alex Mehran on the Open 50 Truth has pulled far ahead of the fleet, while the rest are whipping their steeds into a lather to lead the pack. Green Buffalo, John Lubimir's Quest 30 Flight Risk, and Peter Heiberg's Palmer Johnson 50 Scaramouche are neck-and-neck, while Mike Jefferson on his Garcia Passoa 47 Mouton Noir, Brian VanderZanden on his Hobie 33 TurboCamper and Whitall Stokes on his Tartan Ten Slacker are nipping at their heels, though the latter three are spread farther apart. The smaller boats have fallen back, with one exception: Jerome Sammarcelli on the 21-ft Pogo 2 Team Open Sailing is pushing hard to keep up with the lead boats. Defending '10 overall monohull winner Adrian Johnson on the Olson 30 Idefix has dived south, a drastic change-up over last race's winning tactic of rhumblining it.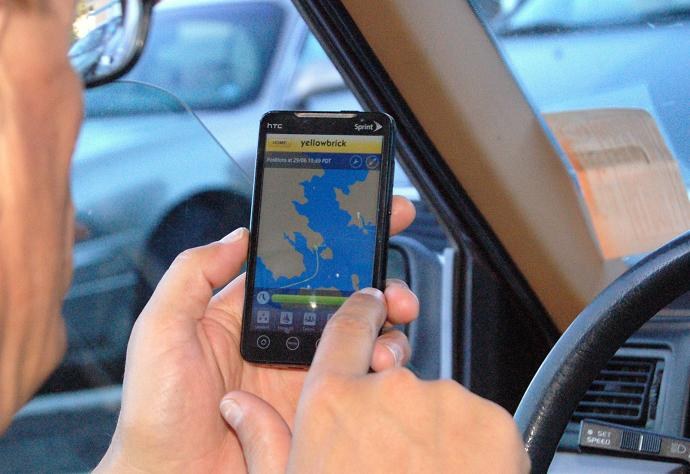 This year's new tracking page has proven a hit with shoreside family and fans, and racer updates are being added to the Updates page as they come in (or when the race committee has a few moments). You can also download the Yellowbrick Race Viewer from your app store, then purchase the race for £1.99 (a little over $3). The trackers update every two hours, and, with the app, you can watch the race unfold all day.
Receive emails when 'Lectronic Latitude is updated.
SUBSCRIBE