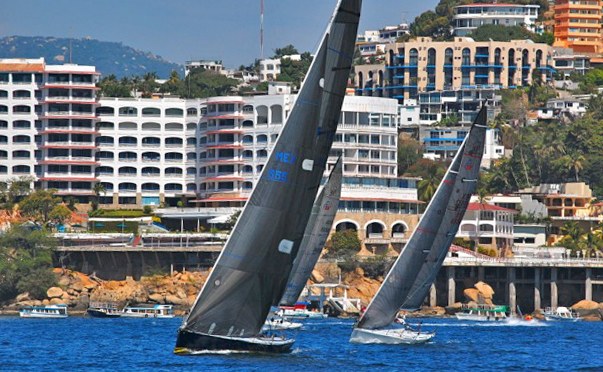 "There was lots of on-the-water action in Acapulco on Sunday, report Emily and Mark Fagan of the Arizona-based Hunter 44 Groovy. "We'd just dropped the hook at Isla Roqueta, one of the islands in the Bay, after a 13-hour sail from Papanoa, and were finishing our bean burritos when a fleet of large sailboats in an Acapulco YC regatta came barreling up the channel. What a fantastic sight it was, with Acapulco's famous Honolulu-like beachfront high-rises in the background, and the banana boats, Jet Skis and recreational boaters weaving in and out of the sailboat fleet.
"When the leader Vincitore got a little close to Patches — I think they're both TP 52s — as they tacked up the channel, my husband Mark said, 'They're gonna hit!' 'Nah,' I responded, 'that would never happen.' Then CRUNCH! The next thing we saw was Vincitore dousing their jib and heading back home. But we had perfect 'front row seats' anchored just off the beach as the boats soared by on their downwind leg with spinnakers flying. What a great afternoon!"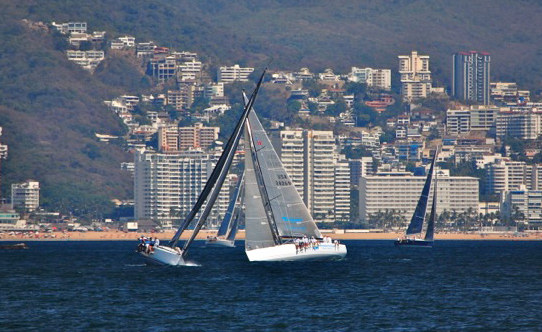 Acapulco is one beautiful place. Its three-mile-by-three-mile tropical bay is just a little smaller than that of cruiser favorite Tenanacita Bay, 500 miles to the north. But unlike Tenacatita Bay, Acapulco is a major tourist center, and also has a port and a naval base. It's also warmer, rimmed by taller jungle mountains — and has two million people living in the immediate area! Acapulco exploded from a village of 4,000 in the '40s to a huge city in the '60s that was popular with Hollywood types and international travelers. Acapulco's popularity with the international set has declined in recent decades, but it has become more popular with Mexican tourists, in part because it's only 190 miles from Mexico City's 20 million (!) residents. The Acapulco area, including some malls and the nightclub area, has been the scene of some sporadic — yet horrific — narco violence. Most of it is directed at rival gangs. According to United Kingdom government travel advisories, two foreign tourists were killed by stray gunfire last year.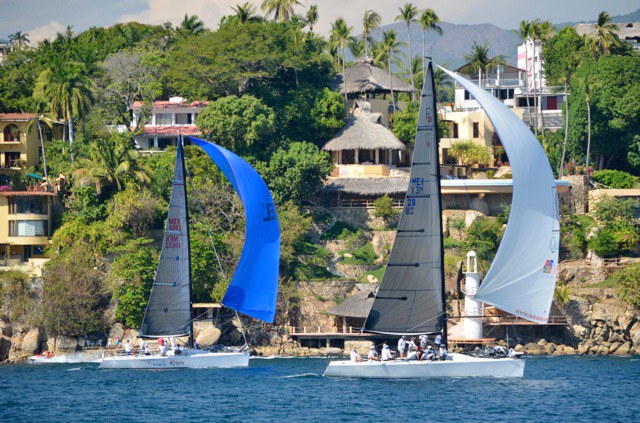 We haven't gotten a lot of recent feedback on Acapulco from cruisers because not that many seasonal cruisers travel so far south. Acapulco is roughly 750 miles south of Cabo, which is 750 miles south of San Diego. Some cruisers have said they didn't feel that safe in Acapulco, nor did they feel welcome at the Acapulco YC. On the other hand, other cruisers have said Acapulco is just like any other big city and that the folks at the Acapulco YC couldn't have been nicer. We'd like to get more reports.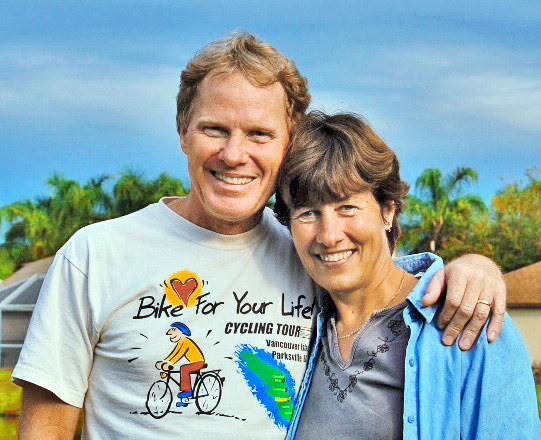 As for Mark and Emily, in May of '07 they decided to seek a life of travel and adventure. So they rented out their Arizona house and moved into a travel trailer. For 2.5 years they criss-crossed the U.S. In January of '10, they took to the sea, purchasing a Hunter 44 and headed to Mexico. Their goal is to spend six months cruising in their motorhome and six months cruising on their boat. The old 'six and six' that is so popular with sailors.
Receive emails when 'Lectronic Latitude is updated.
SUBSCRIBE