If onboard fires aren't every boater's biggest fear, they probably should be. Fiberglass boats are made up primarily of accelerant so once a fire starts, it's frighteningly tough to put out. Boaters go to great lengths to prevent conflagrations, from installing smoke detectors to automatic flame suppression systems. But not all fires start in the belly of the boat — some can start topsides, where you'd least expect it.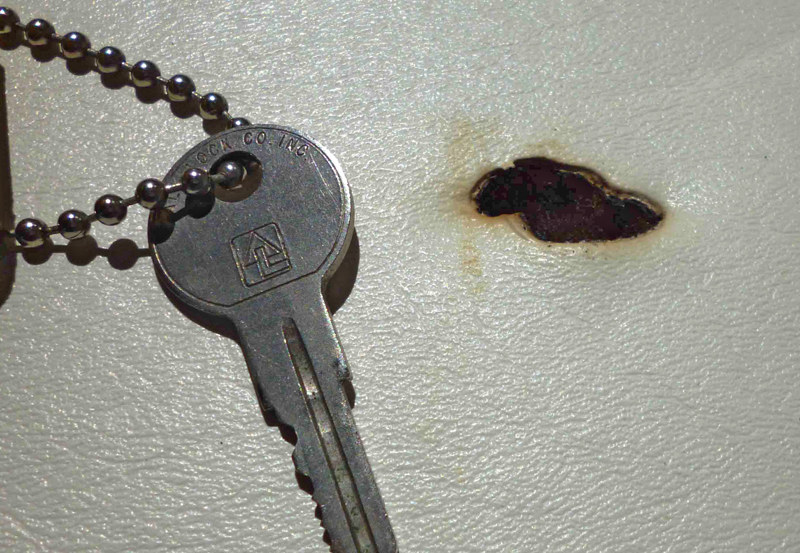 For example, this dime-sized burn mark in a vinyl cockpit cushion came from a very surprising source. Can you guess what it was? The first correct answer wins a Latitude 38 hat! Send your answers to LaDonna and look for the full story in Friday's 'Lectronic.
Update: We have a winner, so no need to send in your guess. Thanks to everyone who played and be sure to check back on Friday to find out what really caused that burn mark.
Receive emails when 'Lectronic Latitude is updated.
SUBSCRIBE