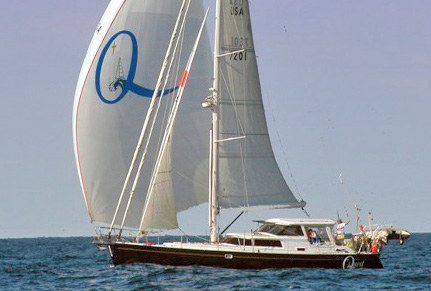 Scott and Jean Adam of the Marina del Rey-based Davidson 58 Quest, and their Seattle guests Phyllis Macay and Bob Riggle, were seized by Somali pirates on February 18 while 240 miles off the coast of Oman — and 750 miles from the coast of Somalia. The couple, he 70 and she 66, and their guests, he 67 and she 59, had been on their way from Mumbai, India to Oman. The hijacking occurred just three days after the Adams had decided to split off from a large group of yachts in the Blue Water Rally.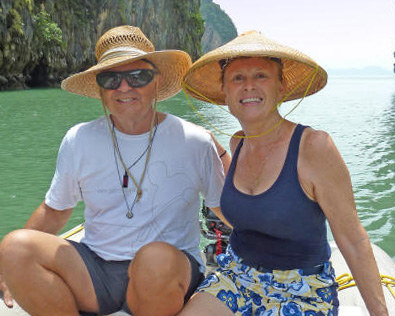 As we go to press, Quest is being followed by a coalition warship with an onboard helicopter, as the pirates navigate her toward Somalia, where the victims will likely be taken inland. Based on past experience, yachties captured by pirates are usually not killed, but are often kept in captivity in poor condition for many months if not longer, until a suitable ransom is offered. A wild card in the mix is that the pirates are Muslim and the couple have been described by some as Christian missionaries. Friend Scott Stolnitz, who has been cruisng for the last several years with his wife Cindy on the Marina del Rey Switch 51 Beach House, downplays this angle and says the Adams just passed out Bibles if needed or requested in remote communities.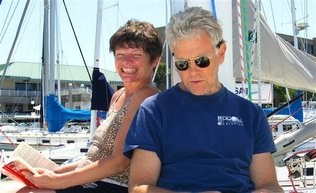 While attacks on commercial shipping continues unabated in the 'pirate alley' between the Indian Ocean and the Red Sea — 30 vessels and over 700 crew are currently held hostage — attacks on cruising yachts have been relatively uncommon. It might be a coincidence, but just last week a New York court sentenced the only Somali survivor of the attack on the Maersk Alabama, which was successfully resolved by Navy sharpshooters, to 33 years in prison.
Scott and Jean Adam bought Quest in New Zealand in '02 and brought her back to Marina del Rey. After two years of living aboard, they left in '04 on what was supposed to be an eight- to 10-year circumnavigation. During the ensuing time, the couple have been very adventurous cruisers, as opposed to dock or anchorage potatoes, which can be surmised from their website at www.svquest.com. Our thoughts and prayers are with the four Americans.
Ad: Oracle RC44 Cup San Diego
The Oracle RC44 Cup San Diego will take place on San Diego Bay, March 2–6, 2011.
The San Diego stop features match and fleet racing by 11 RC44 teams representing nine nations and marks the start of 2011 RC44 Championship Tour. There are numerous spectacular free viewing areas along the downtown waterfront.
The RC44 class was conceived and co-designed by four-time America's Cup winner Russell Coutts, and sails with an evenly split amateur and professional crew line-up.
For Oracle RC44 Cup San Diego information, to book a hotel room or watch the race virtually, visit www.oraclerc44cupsandiego.com.
Many of you are reading this today from the comfort of your home because you're lucky enough to have the day off to celebrate Presidents' Day. But did you know that "Presidents' Day" doesn't really exist? Commonly thought to be a federal holiday to commemorate the birthdays of Abraham Lincoln (February 12) and George Washington (February 22), Presidents' Day is not the official name of today's holiday — it's actually "Washington's Birthday." The Uniform Monday Holiday Act of 1968 originally included a proposal to change the day's name to Presidents' Day, as well as set it as the third Monday in February, to include Lincoln but, while the date change stuck, the name change was rejected.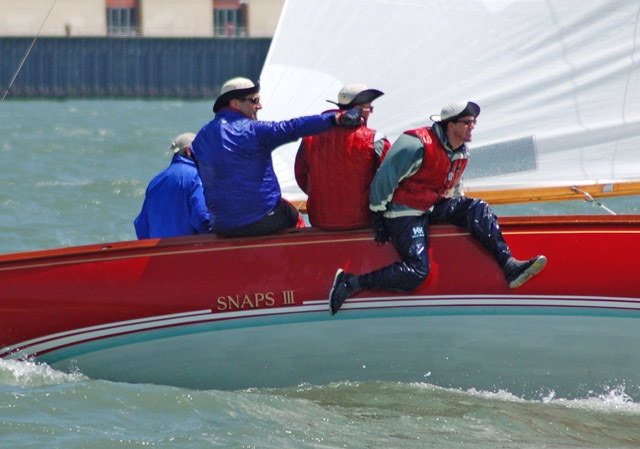 Whatever you call today, take advantage of the free day and get your boat out of the slip. Today's forecast calls for no rain and 5-10 knots out of the SSW — now that's something to celebrate!
Receive emails when 'Lectronic Latitude is updated.
SUBSCRIBE