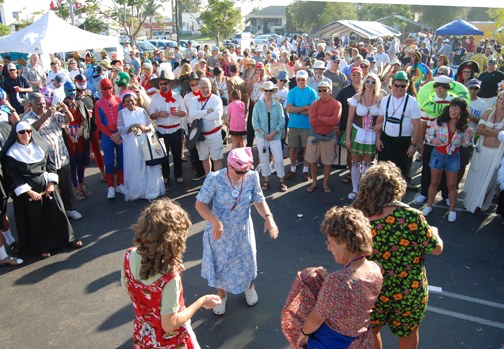 It was foggy this morning in San Diego, but the sun made an appearance for the 11 a.m. start of the 15th Annual Cruiser's Rally from San Diego to Cabo San Lucas — with the usual stops at Turtle Bay and Bahia Santa Maria. Commander's Weather, the official forecaster, is calling for winds to be under 15 knots and smooth seas for the first three or four days. As the fleet crossed the start line, a 12-knot westerly was blowing.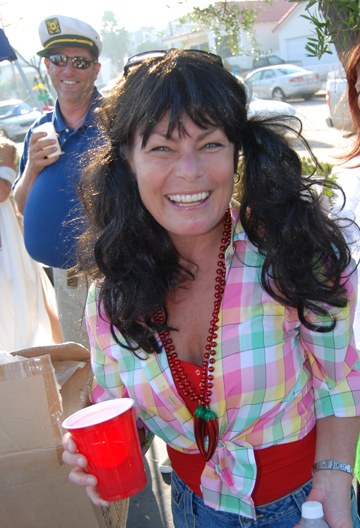 There were 182 boats that signed up for the event, but thanks to the usual percentage of dropouts, 140 — and 564 people — showed up at the starting line. Engine problems kept several boats at the dock for the start, but they'll join the fleet as soon as they can. That should bring the number of starters up to about the same as last year.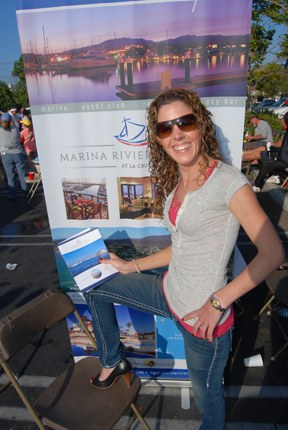 The event actually started yesterday with the Ha-Ha Kick-Off Halloween Costume Party at the West Marine Superstore in San Diego. About 600 people, most of them participants, showed up. Everyone was having a fine time in fine weather — except one neighbor who complained, "We're old people in Pt. Loma, and we don't want to hear any noise." Oh well, you can't please everyone. A half hour later a cop drove by and gave us a friendly wave.
We wish you could all be here with us. Maybe next year!
Venerated sailor and author Hal Roth lost his 2 1/2-year battle with lung cancer on Saturday. He was 81.
In 1967, Roth and his wife Margaret quit their jobs to set off on their famous North Pacific Loop about which he wrote in Two on a Big Ocean. The couple's later adventures — from rounding Cape Horn to sailing in the wake of Odysseus to circumnavigating — resulted in several more well-respected and very popular books. At the age of 59, Roth entered his first BOC Challenge, a singlehanded race around the world. He did it again four years later. Those voyages also yielded two very popular books. Roth's latest book, Handling Storms at Sea, will be published later this month.
Hal Roth, who undoubtedly launched a thousand sailing dreams, was a very approachable person and will be sorely missed. Our hearts go out to Margaret who shared in all his adventures.
Only two days into an attempt on the west-east transatlantic record, the crew aboard Richard Branson's 99-ft Virgin Money is diverting to Bermuda and calling it quits after enduring wind into the 50s. The decision was pretty much made for them when a breaking wave washed a 10-man liferaft overboard while blowing up the mainsail at the first reef and destroying their spinnaker. Although it might not be until next year, we suspect Branson will be back for another shot at the record given his history with the various challenges he's undertaken over the years.
"I am surrounded by the most amazing group of world class sailors — all of whom are still committed to getting this record," Branson said. "It's just a shame it wasn't to be on this attempt. Virgin Money will soon be fighting fit and ready to take on the Atlantic again in the very near future. But I truly believe that next time . . . Virgin Money will set a new world record that will secure its place in the record books for many years to come."
Receive emails when 'Lectronic Latitude is updated.
SUBSCRIBE