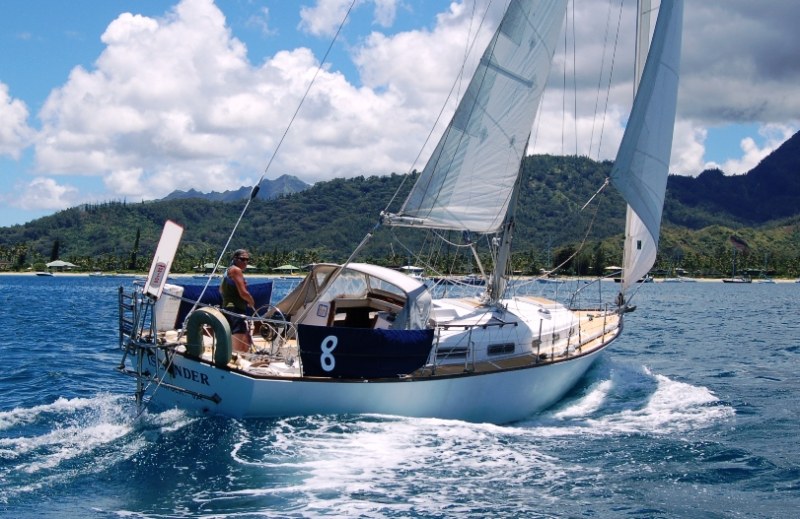 While 19 of the 21 remaining boats in the 2008 Singlehanded TransPac are peacefully bobbing at anchor in Hanalei Bay, their owners have been anxiously keeping one eye on the sea for any sign of one of their own. Barbara Euser on the Bristol 34 Islander was last heard from on July 22, having reported battery charging issues since almost the start of the race.
While everyone was concerned about her well-being, memories of the 2004 Solo TransPac – when Euser's SBB conked out early on, leaving her to finish the race with no way to communicate – gave a bit of comfort. The fact that Euser is also an accomplished sailor with several ocean crossings under her belt also left folks confident in her abilities to find her way to Kauai.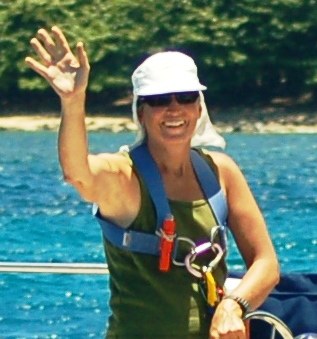 Finally, at 6 a.m. this morning, Euser was able to reach her husband Dean Crowell, who arrived on-island two days ago, via cell phone. She reported that she was 20 miles distant and that none of her radios were working. The Race Committee quickly relayed the message to a much-relieved fleet. Around 12:30 today, Islander crossed the finish line and made way to the middle of the Bay.
In the meantime, Ruben Gabriel on the stricken Pearson Electra Sparky is stuck in a no-wind zone about 350 miles out. The lack of wind allowed him to set up a new jury rig – "Operation Sparky Phase 3" – out of the 12-ft remnant of his mast, using the original standing rigging. He reports it's a much more stable set-up and should withstand the tradewinds, if they ever decide to show up again. He's being kept company by his friends George and Gracie, two fish who've been hanging out in the shade of his boat. For updates on his position and mental state, go to www.sfbaysss.org.
Receive emails when 'Lectronic Latitude is updated.
SUBSCRIBE