Naos Yachts is Opening a New Office in the San Francisco Bay Area
The premier BENETEAU and Lagoon Catamarans dealership on the West Coast is expanding to the San Francisco Bay Area. On November 1st, 2022 Naos Yachts was offered the exciting opportunity to open a new BENETEAU and Lagoon boat dealership in the San Francisco Bay Area.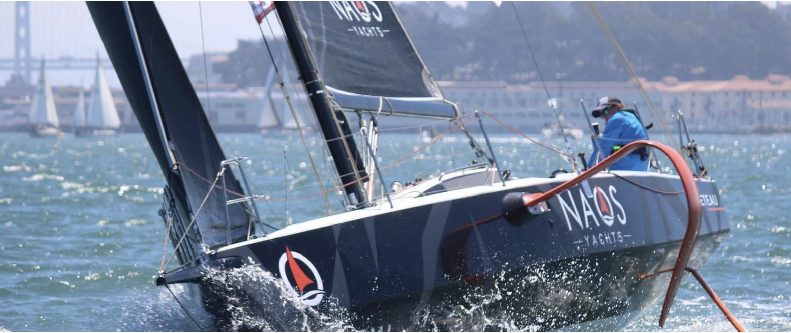 Founded in 2009 in Los Angeles by Offshore racer Charles-Etienne Devanneaux, Naos Yachts
represents the most prestigious international boat brands in sailing with BENETEAU Oceanis, Oceanis Yacht and First, First SE, Lagoon Catamarans, Neel Trimarans, CNB Yachts and in power boats with Four Winns, Wellcraft, BENETEAU Antares and Flyers.
"This is an amazing opportunity and a great show of confidence from the Groupe Beneteau" says Naos Yachts CEO Charles Devanneaux. "I've loved sailing in the Bay Area for many years and am looking forward to meeting old and new friends in the Bay Area and beyond! Naos Yachts is determined to become a major partner to the entire boating community in the San Francisco Bay Area and the Delta as we have done in and around Los Angeles".
The Naos Yachts San Francisco Bay office will be staffed by multiple Top Gun Beneteau dealer award recipient Torben Bentsen with Sam Gordon, both established Bay Area boat brokers with great track records.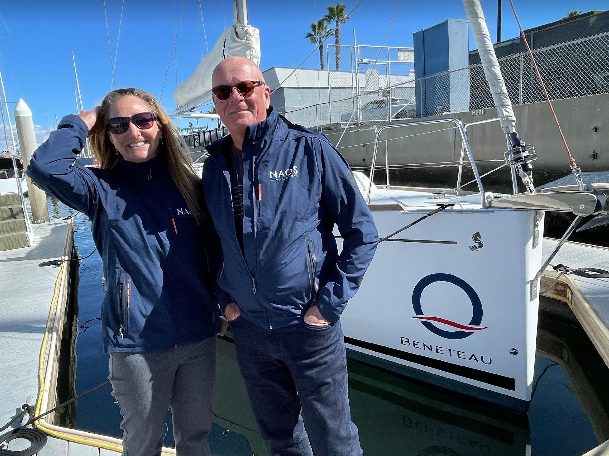 "Naos Yachts really bring a distinctive and authentic enthusiasm to yachting", said Eric LeVine, BENETEAU Sailboat Sales Manager for the Americas. "From the Bay of Biscay to Marina Del Rey, their decades of experience and knowledge are as obvious as their passion for the sea. We are just thrilled to have them represent our brands in Northern California and the Bay Area, where they will make boating dreams come true with our fantastic product ranges and their unrivaled customer service!"
In keeping with its "DNA" – the Los Angeles office is located at The Boat Yard in Marina Del Rey and the Channel Islands Harbor office at the Seaside boatyard – Naos Yachts will base its new office in the Maritime Center next to the KKMI boatyard in Pt. Richmond. This close proximity to a boatyard allows Naos Yachts to provide the best service to its customers and be a stone's throw away from all maintenance and repair work on their boats.
"We are beyond excited to welcome the Naos Yachts San Francisco Bay office as one of the newest tenants of the Maritime Centre in Point Richmond" says Maritime Centre general manager, Geli Burgin. One of the key tenants of the Maritime Centre is the KKMI boatyard. KKMI owner Paul Kaplan could not be more thrilled to have Naos as a shared tenant. "I've personally worked with everyone on this team and have always been impressed with their professionalism and customer care. I couldn't dream of a better partner for our maritime center at KKMI boatyard!"

ABOUT NAOS YACHTS
Life is too short to stay at the dock!
Founded in 2009 in Los Angeles by Offshore racer Charles-Etienne Devanneaux, Naos Yachts is the leading boat dealership and brokerage on the West Coast of the United States with 3 offices in California and 1 in Hawaii.
In addition to the dealership, Naos Yachts has a sailing club through its partnership with Sailtime and a sailing school offering internationally recognized ASA curriculum.
For more information: www.naosyachts.com
ABOUT GROUPE BENETEAU
Over 7,600 women and men driven by their passion for the product, their spirit of conquest, the pioneer's audacity and the will to transmit. Groupe Beneteau is a worldwide market leader for boats and a European one for leisure homes. With its international production capacities and global sales networks, the Group employs 7,600 people in France, the US, Poland, Italy, Portugal and China. Since1884, the Beneteau family boatyard has successfully evolved through the decades, from fishing to recreational boating and diversified itself. Today, Groupe Beneteau, through its brands and services, has developed unique skillsets and technical know-how in boating and leisure homes.
ABOUT BENETEAU
The Group's historic trademark, BENETEAU has been a pioneer for recreational boating from the onset. With its world-leading ranges and iconic products, nearly 45 models offer diverse, high-performance capabilities. With one single idea in mind: innovating in terms of both boats and processes to enable as many people as possible to realize their dreams, making the avant-garde accessible. For more information: www.Beneteau.com
ABOUT LAGOON
Lagoon is the world leader in the construction of cruising catamaran sailboats. Lagoon has built more than 6,000 catamarans since 1984 and has never stopped developing its offer with boats ranging from 40 to 78 feet in length. Lagoon's intent is to offer comfortable and self-sufficient catamarans, produced in a sustainable way, equipped with the latest technologies, all for the satisfaction of today's sailors. Generosity and pleasure are our raison d'être. Our passion for open spaces and comfort on board is part of our genetic makeup. Designed to offer a unique lifestyle on the water, Lagoon catamarans are the result of dreams of
voyaging and a desire for freedom. Lagoon is committed to sailing pleasure through simple and safe sail trimming. We put our know-how to work in the service of user-friendliness. For more information: https://www.cata-lagoon.com/en
For press inquiries please contact
Naos Yachts : Christine Pernin : [email protected]
BENETEAU Lagoon : Aurore Bordage : [email protected]
Receive emails when 'Lectronic Latitude is updated.
SUBSCRIBE