Who Won Class B in Cabo Race?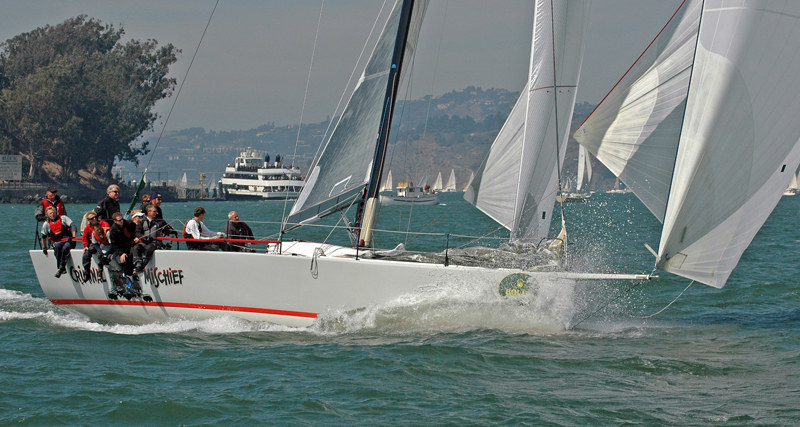 Although we can't be certain, we think that Chip Megeath's Tiburon-based R/P 45 Criminal Mischief has won Class B in the 2009 Newport Beach to Cabo San Lucas Race. According to the finish log, the 'Criminals' finished a little past 2 a.m. this morning after just over 3.5 days of sailing.
The reason we can't be certain is because none of the other Class B boats had finished as of the last published 'finish log,' and the 'daily standings' link on the race's website just leads to the same log, not the actual standings. However, we do know they were in the lead as of yesterday's sked, and that they finished three hours ahead of their projected ETA from that report — leading us to believe there's a good chance they finished in the money.
We are sure that top overall honors go to Jim Madden's Newport Beach-based J/125 Stark Raving Mad IV, which won the race by nearly an hour on corrected time over Paul Casanova's Newport Beach-based and aptly named SC 50 Flaca. Third up was Chris Calkins and Norm Reynolds venerable Calkins 50 Sabrina, while the top elapsed-time honors went to Doug Baker's Andrews 80 Magnitude 80, which finished in just under three days. Only 26 boats showed up for this edition of the race — down from about 50 in 2007 — this year's fleet was high quality with some pretty sexy boats. Considered in the context of the economy, the fact that the race was able to draw this many good boats is really positive.
That's about all we can tell you at this point. For some reason Newport Harbor YC hasn't added any photos of the finishers, written any stories about the race, sent out any press releases, or added any content of any kind to the race's website since the start. Keep checking back to see if anything goes up later today — we anticipate that at least an updated finish log will go up sometime soon.
Receive emails when 'Lectronic Latitude is updated.
SUBSCRIBE